50 Teslas Added to Dubai Taxi Fleet
Dubai's Taxi Just Added 50 Of These Electric Vehicles to Their Fleet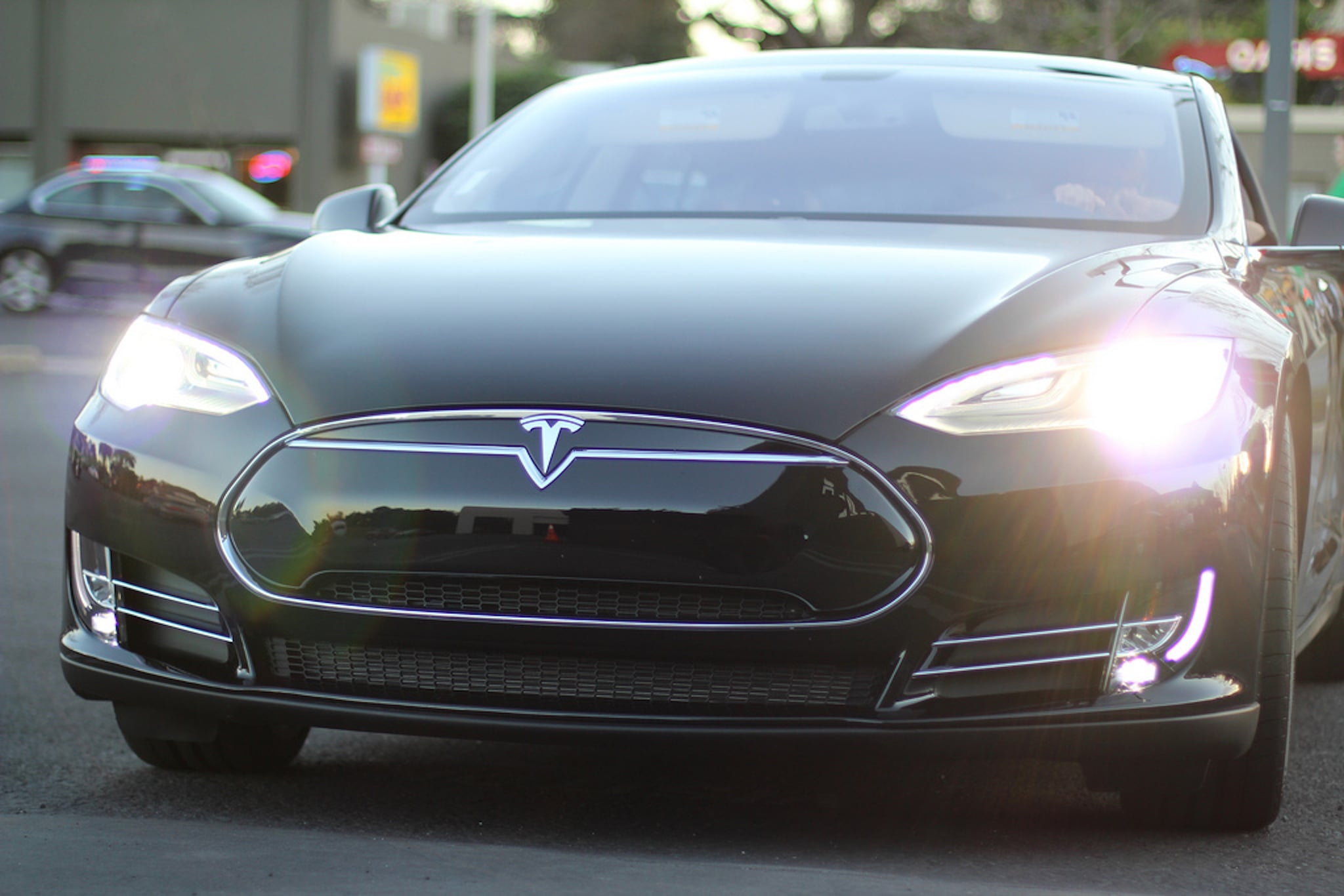 Earlier this year, it was announced that Dubai's RTA had purchased 200 Teslas, which would be incorporated into the city's taxi fleet over the next few years. At the time, Dubai Media Office revealed that two models of the fully-electric vehicle would be incorporated: the Model S (a sedan) and the Model X(an SUV).
Now, the first round of cars has been released and is on the road, meaning that next time you hail a cab, you might find yourself riding in a Tesla.
So far, 50 vehicles have been incorporated into Dubai Taxi's fleet. Another 75 will be brought in in 2018, and the final 75 in 2019.
The official launch of the new vehicles was held at Dubai International Airport's Terminal 3, and HH Sheikh Ahmed bin Saeed Al Maktoum, President of Dubai Civil Aviation Authority was joined by other government officials as well as employees from both the Airport and Tesla.
Mattar Al Tayer, Director General and Chairman of the Board of Executive Directors of the RTA, spoke about the momentous occasion.
"The RTA has recently taken delivery of 50 Tesla vehicles as part of a deal for 200 vehicles signed last February on the sidelines of the World Government Summit 2017. Accordingly, 75 vehicles will be supplied in 2018, and 75 others to be delivered in 2019," he said.
"The Dubai Taxi Corporation has coordinated with the concerned parties to provide the needed infrastructure to ensure the operation of these vehicles including the provision of 13 electric recharging stations."
Watch a video of the official opening below, and fingers crossed that your next ride is in one of these new cars!
Video: Ahmed bin Saeed marks official deployment of 50 Tesla electric vehicles to #Dubai Taxi fleet@RTA_Dubai pic.twitter.com/jXmNVuLIEi

— Dubai Media Office (@DXBMediaOffice) September 17, 2017