7 Ways To Give Back This Ramadan
7 Ways We're Being Inspired to Pay It Forward This Ramadan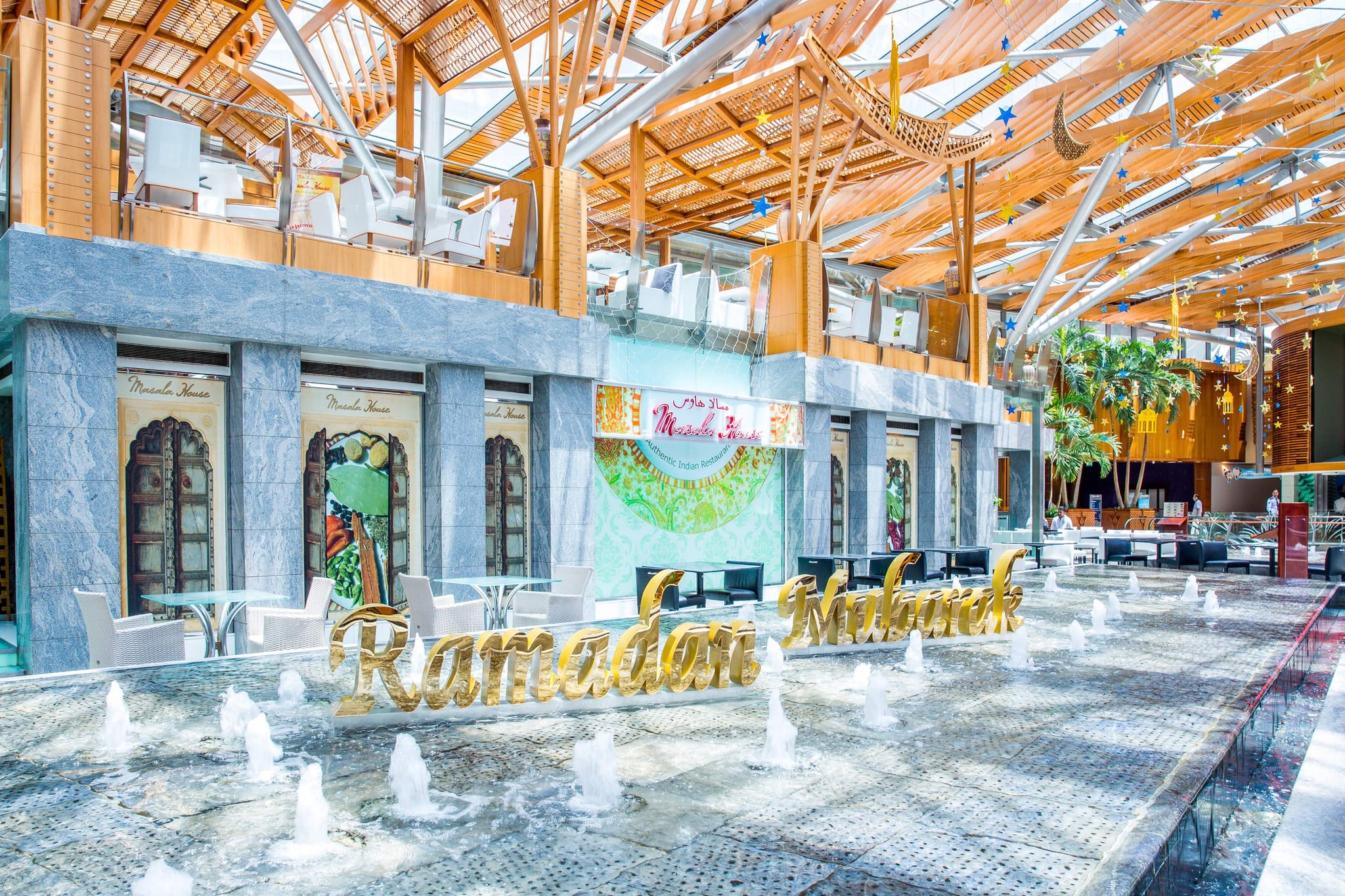 The spirit of Ramadan not only beckons people to fast, celebrate and look at their lives so far in retrospect — but it also encourages them to give back to society, and live with the spirit of generosity — not just this Holy Month but throughout the year.
Three months back, we saw a perfect example of what the 'Year of Giving' is all about when the Sharjah Girl Guides raised some AED23,000 to help support orphans through the Sharjah Social Empowerment Foundation. Now, May and June sees seven amazing and charitable examples to inspire you to embrace the spirit of giving, wholeheartedly.
1. HH Sheikh Mohammed bin Rashid Al Maktoum message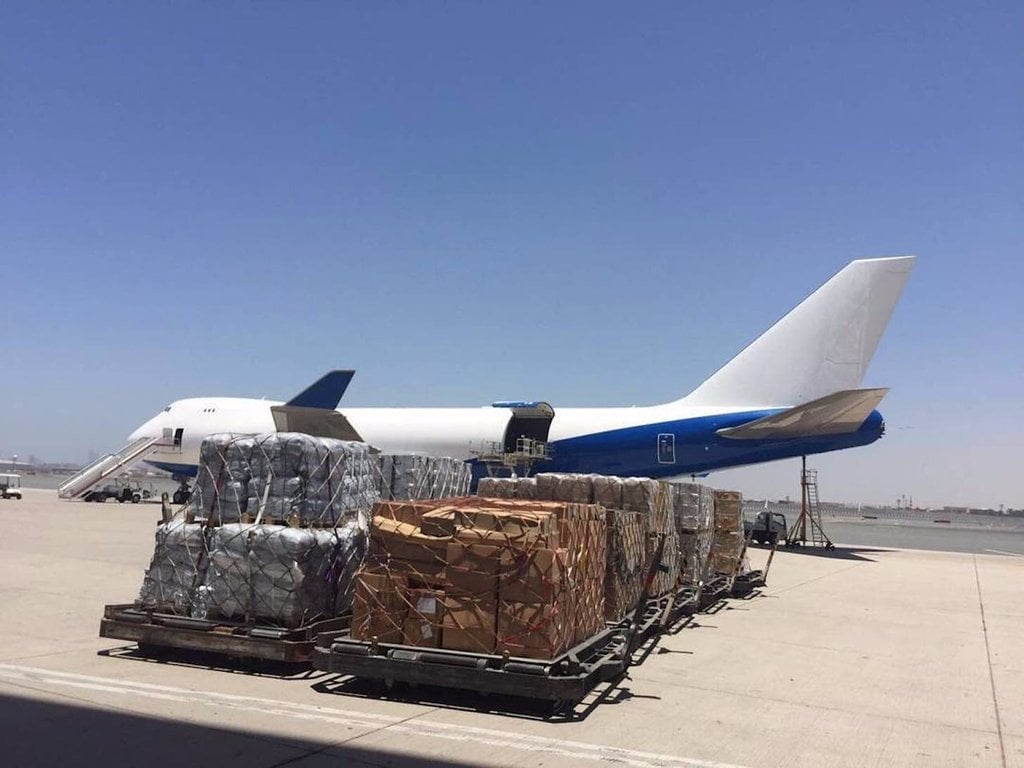 The Vice President and Prime Minister Of The UAE and Ruler Of Dubai loves to lead by example — a fact that became clear when he displayed his philanthropic ways by donating AED1.658million in aid to the Sudanese refugees in Uganda. Consisting of core relief items, the aid will help close to 192,000 refugees who have fled their war-torn country of South Sudan.
His Majesty is now also encouraging all individuals from both public and private sector institutions to promote and participate in being benevolent this Ramadan.
الإخوة والأخوات .. مع قربنا من شهر رمضان المبارك في هذا العام عام الخير .. ندعو الجميع لإطلاق مبادرات متجددة تبرز الوجه الإنساني لبلدنا pic.twitter.com/XsVQSaVQ2y

— HH Sheikh Mohammed (@HHShkMohd) May 25, 2017
In his new post on Instagram, Sheikh Mohammed is calling all the citizens of UAE to support everyone in need. "This year's holy month of Ramadan is a year of good. We call upon all to launch renewed initiatives that highlight the human face of our country. We congratulate all the coming of the blessed month. We wait for our institutions in the public and private sectors to play their role in the dedication of good culture in the month of good. 2017 is a good year in the UAE and we hope that the 2017 Ramadan is different and exciting and represents a great breakthrough for great works to serve people wherever."
2. Careem's donations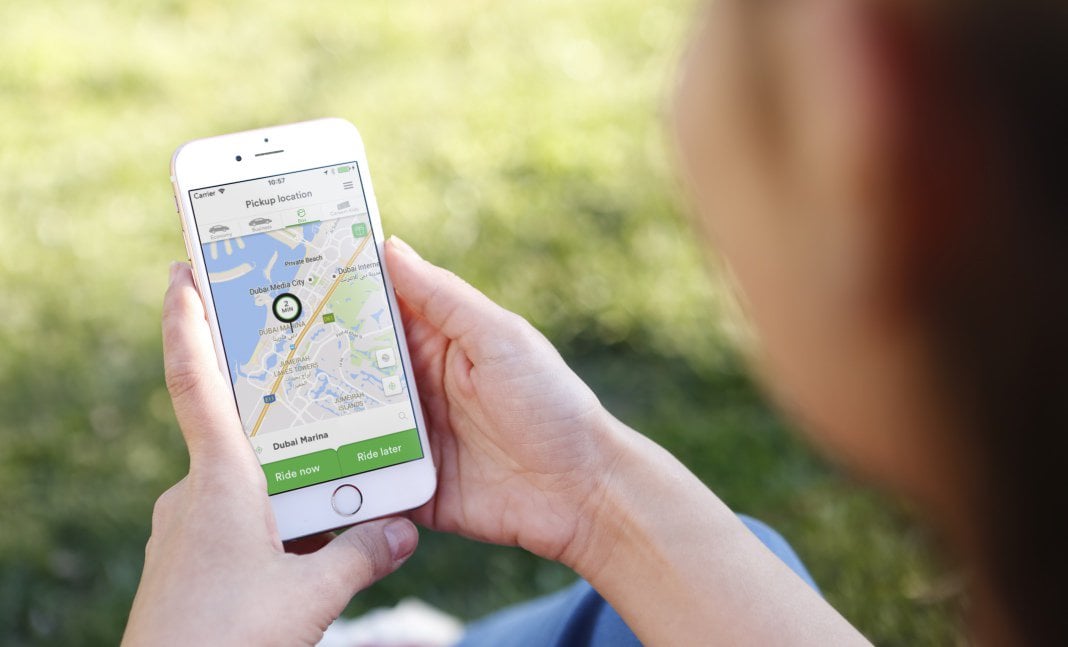 Who knew one of the ways you could give back was by downloading an app. Careem recently launched an initiative where they partnered with The United Nations High Commissioner for Refugees (UNHCR), to help provide relief to the refugees in the MENA region. All you have to do is book a car, yes, it's that easy! While selecting your car, you can choose a special UNCHR option, which automatically adds AED3 donation to your fare. All the proceeds will then be sent to the UNHCR to assist with their refugee aid programs. Mudassir Sheikha, Co-Founder and Chief Executive Officer of Careem, said in their official statement, "Our partnership with UNHCR is indicative of what we stand for. As a company from the MENA region, dedicated to simplifying the lives of those within the region, we are fully focused on supporting all communities in the Middle East, and that must include the millions of refugees struggling to re-establish their lives." Interestingly, Careem stands for "generosity" in Arabic, and they're totally living up to their name!
3. ShareTheMeal's feeding plan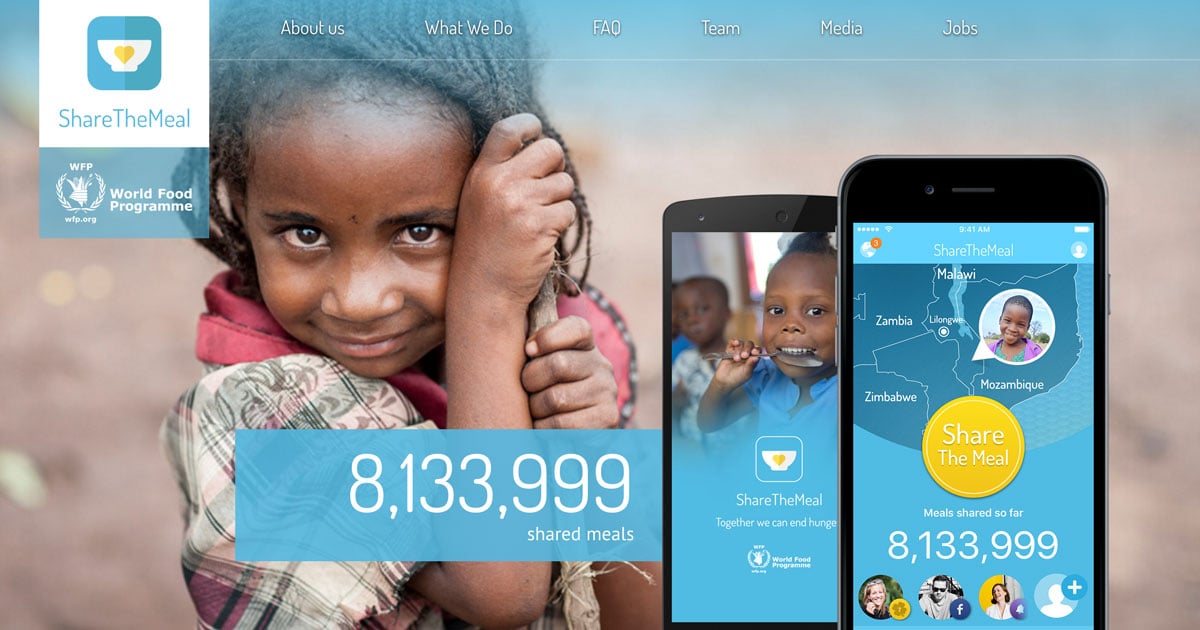 The official app of the United Nations World Food Programme, ShareTheMeal will help you to support the Syrian refugee children of Lebanon and avert famine in Yemen by simply enabling you to share their meal with the children in need. It costs a meagre of US$0.50 to feed one child for a day, so with one tap in your smartphone, you can give the required amount, or more, and feed one hungry child per day. So far, the app has managed to share 13 million meals with the children of Lebanon, Syria, Jordan and Malawi who don't have access to nutritious food.
If you want to know more about how this initiative functions, visit the ShareTheMeal website).
4. Deerfields Mall's blood drive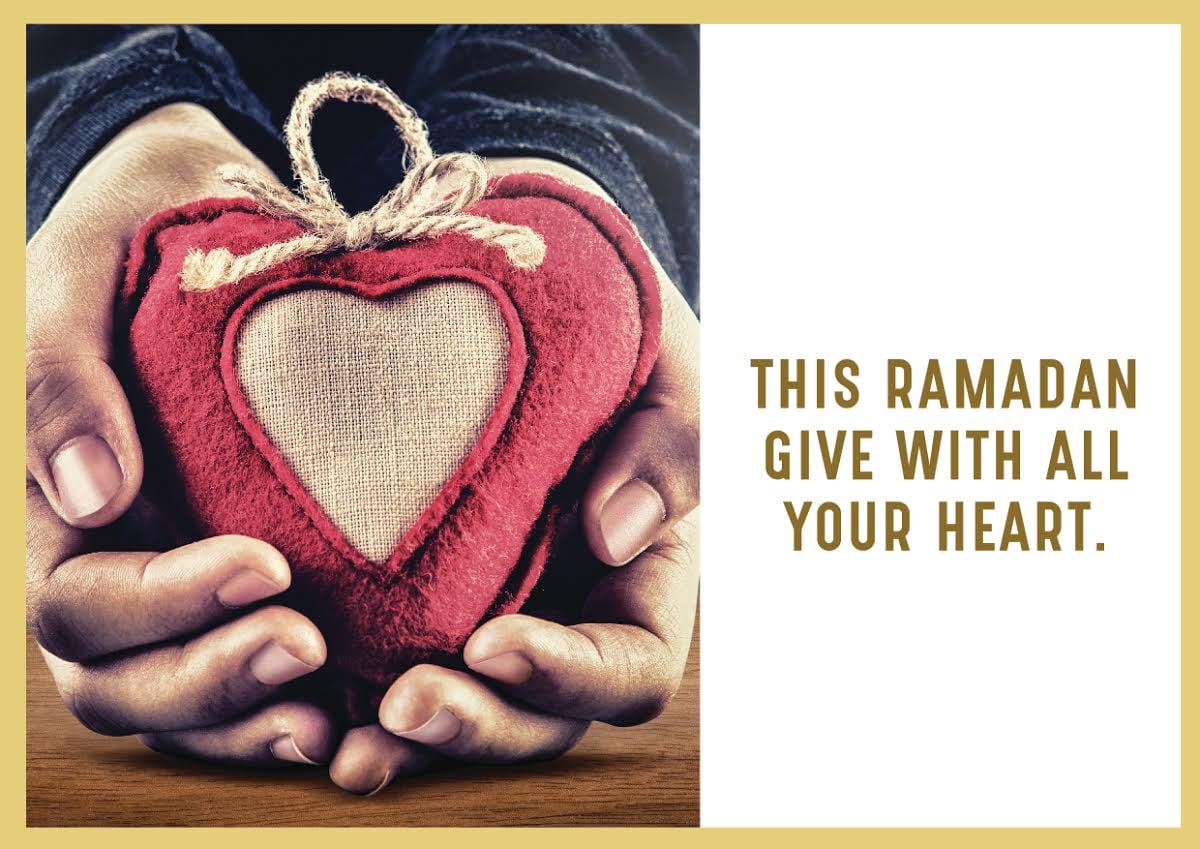 In keeping with the spirit of giving, Deerfields Mall is running and supporting a bunch of initiatives and drives to help support both the people closer home and around the world.
Their campaign "For your sake, Somalia" is a charity drive that was launched by Emirates Red Crescent with Dubai Municipality last month, which aims to raise AED500million this year as a humanitarian aid for the famine-hit country of Somalia. Shoppers are being encouraged to bring newly purchased items or unused donations in the form of dry food, homeware, footwear, body care products, children's essentials, or clothing suitable for people of all ages.
You can also make cash donations at boxes that are located at AutoSpa and Deerfields Nursery in Khalifa City A and at Saraydan Café in Deerfields Mall. The mall is also helping the people of UAE by organizing a blood donation drive—in association with Abu Dhabi Blood Bank and Burjeel Medical Centre. Blood donations decrease by more than 30 percent during Ramadan, yet the demand always remain high. For this very reason, you can donate blood at mobile blood banks that will be parked outside the mall's main entrance. These sessions will run from 8pm to 12 am on Wednesdays, Thursdays and Saturdays throughout the month of Ramadan.
5. Coya Dubai's food drive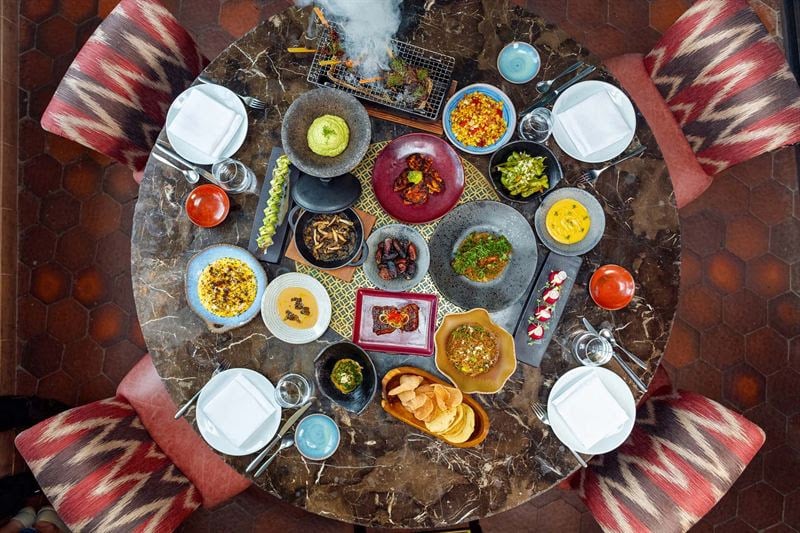 Coya Dubai is continuing its tradition of associating with Humanitarian society* to run a food drive campaign at labor camps across Dubai this year. The employees, along with the volunteers and even guests of Coya will prepare and deliver dishes from their kitchen to individual employees at the labor camp.
Last year, they fed the stomachs of close to 800 laborers across Dubai, a number they want to increase to 1,500 this year. The campaign is open to all the guests. If you want to go and lend a helping hand in feeding the hardworking laborers of Dubai, you can do so every Sunday and Wednesday as of the May 28.
6. BurJuman's clothing donations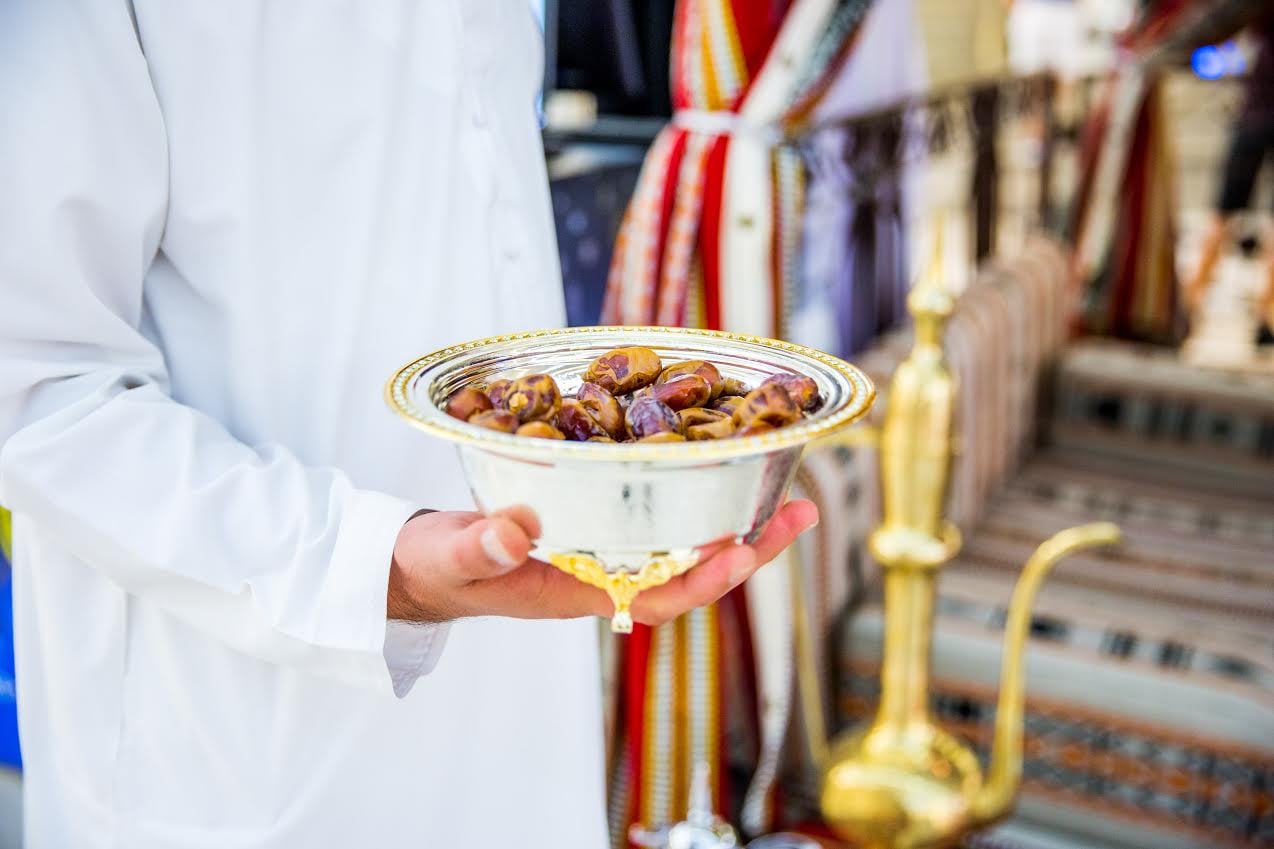 Let's face it, we all have clothes lying around in our wardrobes that have never seen the light of day, and probably never will. Instead of throwing them away, how about you distribute them to those in need with the help of BurJuman's "Share and Care Campaign". They have partnered with Red Crescent to encourage shoppers to distribute clothes to the poor and needy. You can help by donating clothes through their easily accessible donation points starting first day of Ramadan and running into Eid.
"The Holy Month of Ramadan is about embracing the power of giving. The smallest donation can mean the world to someone in need. At BurJuman we believe in the power of giving back to the community and we look forward to working with Red Crescent this Ramadan to give back to those in need." said BurJuman Management.
7. Ramadan Fridges' feeding iniative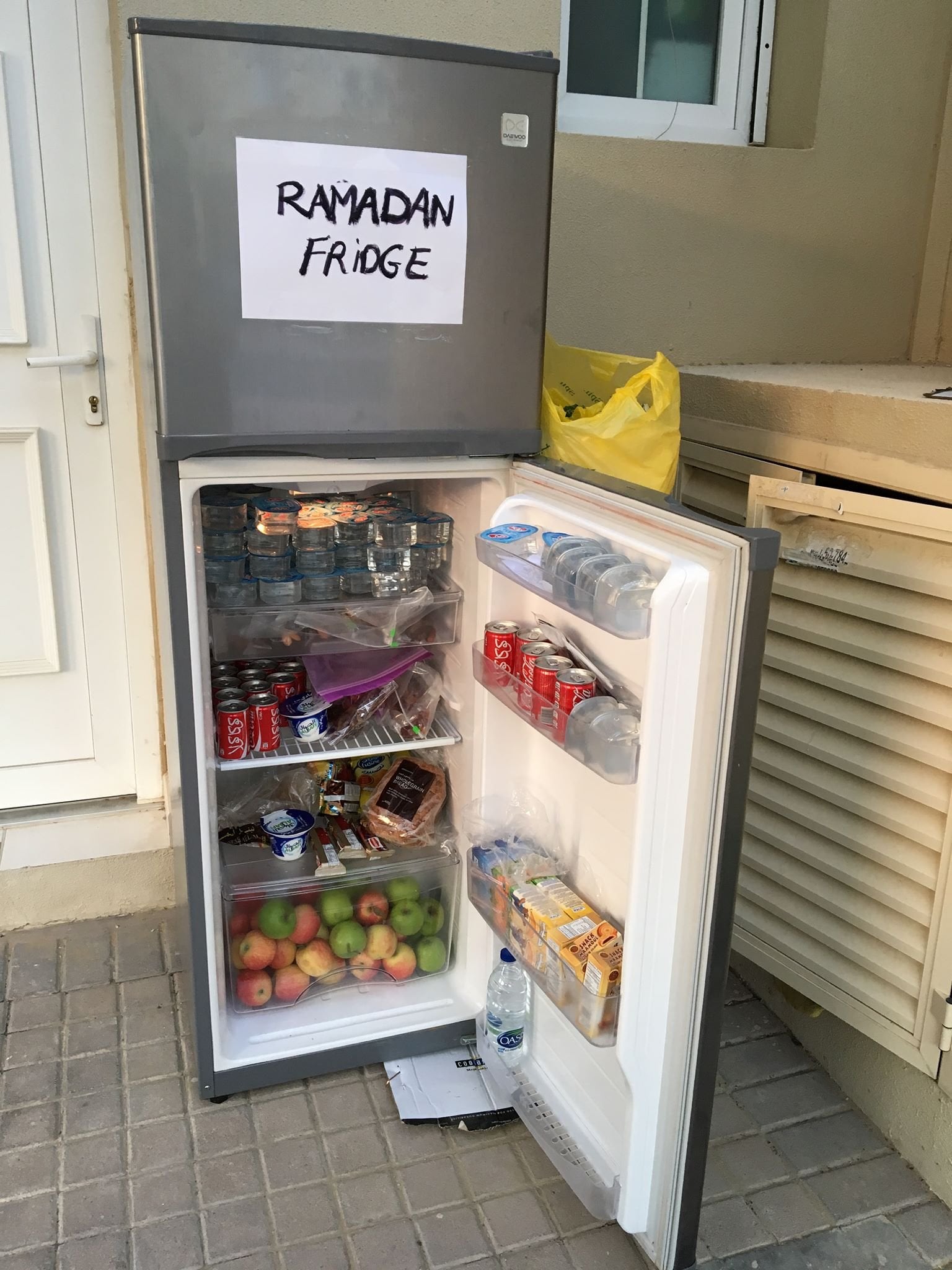 Back for another year, the UAE Facebook group 'Ramadan Sharing Fridges' sees thousands of people contributing food and drinks to the community around the Emirates in time for Iftar each day. Too get involved in feeding those less fortunate, join the group to find out where you can stock fridges.
How do you plan to contribute to society and pay it forward? Let's hear it below!
Image Source: BurJuman