9th Poetry Slam Competition Suhaiymah Manzoor-Khan
See Why This Powerful Poem on Islamophobia Is Going Viral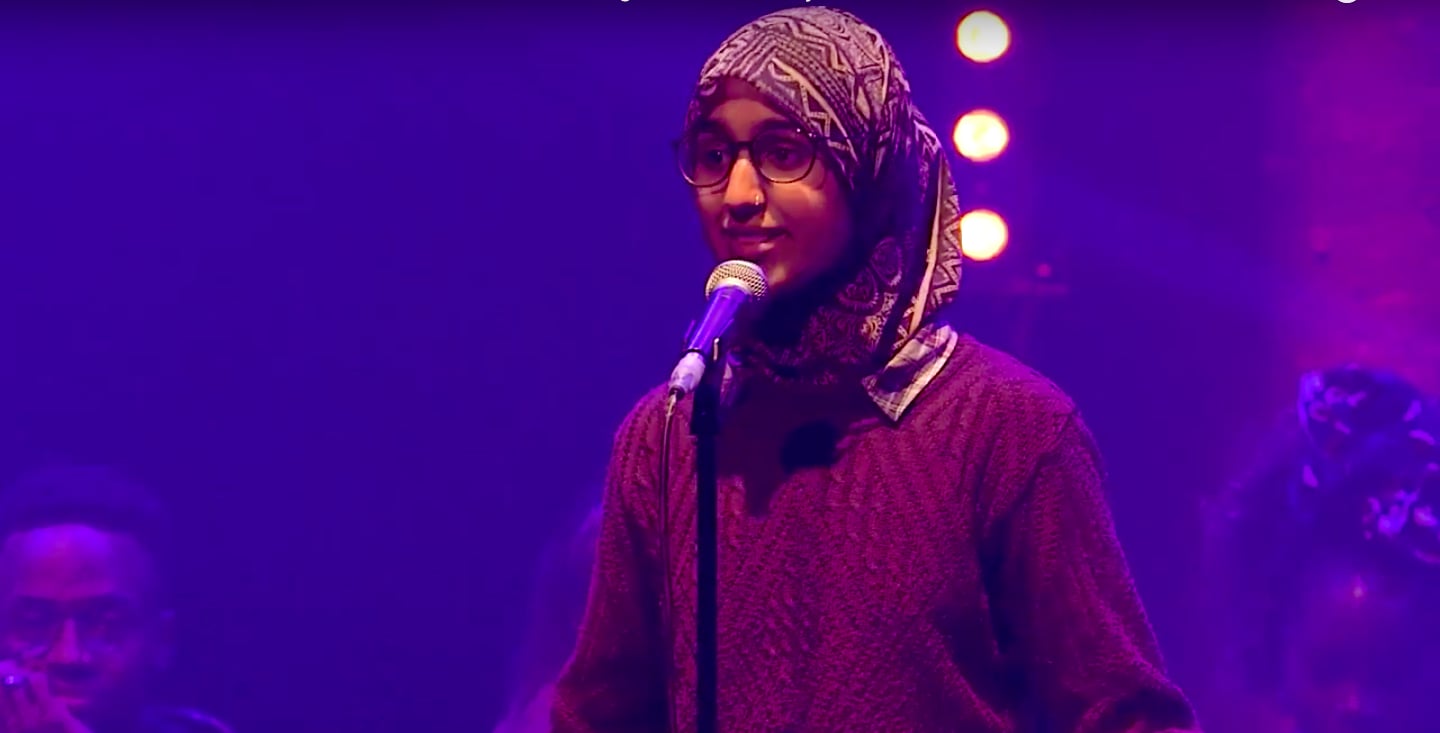 A video of the second runner up from the 9th Poetry Slam Competition, Suhaiymah Manzoor-Khan, is going viral-- and you don't even need to watch the whole video to understand why.
A 22-year-old Muslim woman from the UK has hit a chord with her piece titled "This is Not a Humanizing Poem." Presenting her work at the 9th annual Poetry Slam Competition, which is organized by the London-based charity Roundhouse, Suhaiymah's work aims to humanize Muslims and other minorities in the eyes of the world.
"....Reduced to prove my life is human because it's relatable, valuable because it's recognizable. But good GCE's, family and childhood memories are not the only thing that count as life, living is," she says. "If you need me to prove my humanity, I'm not the one who's not human.
"This will not be a 'Muslims are like us' poem, I refuse to be respectable. Instead, love us when we are lazy, love us when we are poor... Love us high as kites, unemployed, joy riding, time wasting, failing at school, love us filthy. Without the right color passports, without the right sounding English," she continues.
This is not Suhaiymah's first foray into poetry. The Cambridge grad also has a blog called The Brown Hijabi, on which she writes about race, politics, gender, and Islam.
Watch the entire poem below.