Abandoned Zoo in Syria
This Organization is Saving Animals From a Zoo in Syria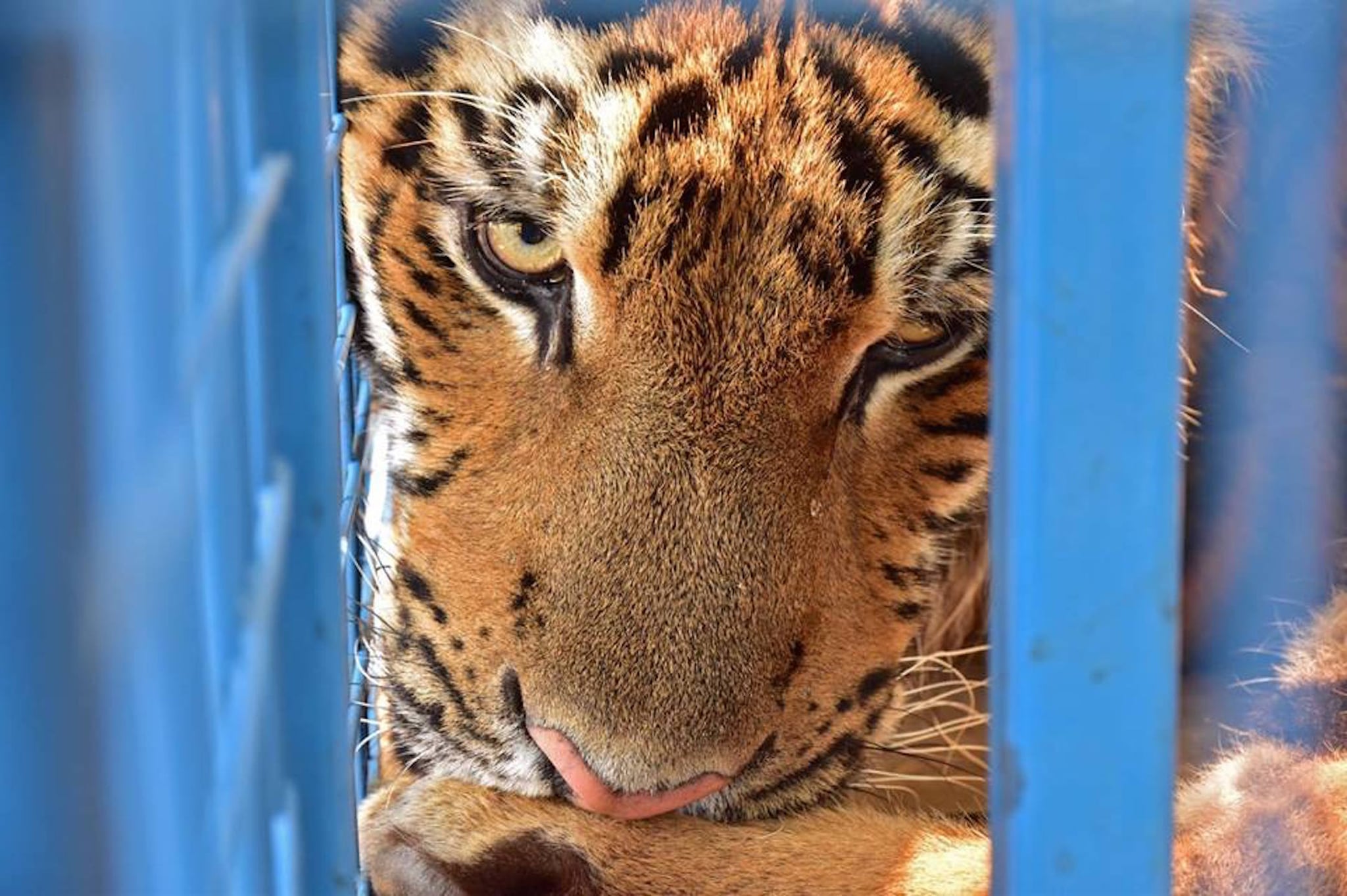 Outside of war-torn Aleppo there's a zoo, the owner of which fled Syria for the United States five years ago.
Since then, people living near the zoo have done what they can to keep the zoo's animals fed and hydrated. One local, Mohammad Alaa Aljaleel, has come to be known as the "cat man of Aleppo," because he cares for domestic cats that have been left behind due to the war.
Now, one organization is taking all the animals they can from the zoo, some of which are starving and severely dehydrated.
FOUR PAWS International rescued nine animals last week, including three lions, two tigers, two Asian black bears and two hyenas.
"FOUR PAWS has very good options with its own animal sanctuaries, including those in Jordan, South Africa, and the Netherlands," Amir Khalil, who is Four Paws' veterinarian, said in a statement. "We will individually decide which place is most suitable for each animal."
"If everything goes well, they will reach the Syrian-Turkish border in the coming days," Khalil continued. "We are not giving up on the remaining animals."
"The ever-deteriorating situation of the animals worried us. With our mission, we want to spread the message that humanity cannot be divided and that these suffering animals deserve to be heard and seen," Khalil added. "Also, wild animals, such as bears and big cats, trapped in desolate enclosures can quickly pose a threat to humans."
Let's hope this is the beginning of a longer rescue effort!