Abu Dhabi's Crown Prince Met Sandhurst Cadet
Abu Dhabi's Crown Prince Met Sandhurst's Best International Cadet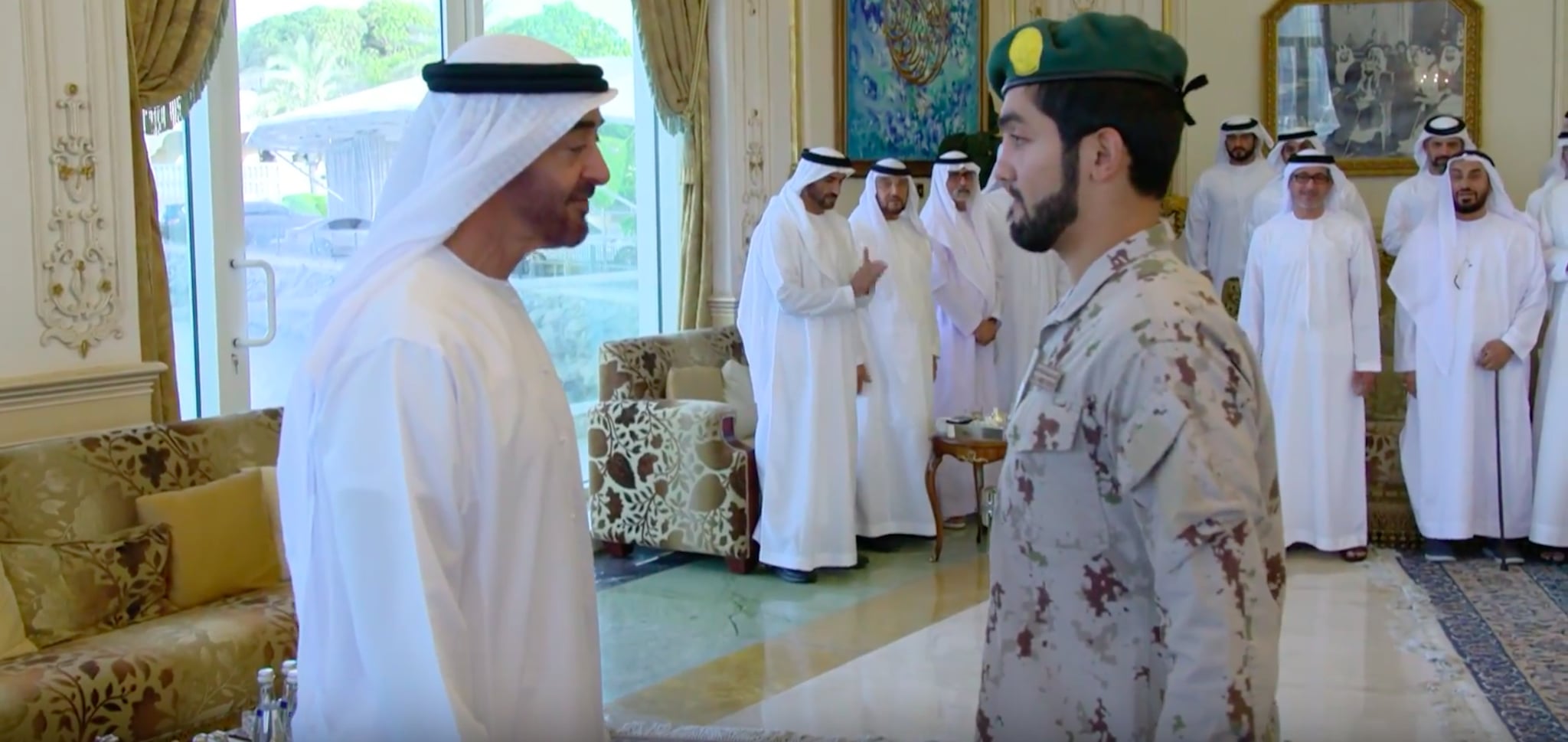 Earlier this summer, the eldest son of Jordan's King Abdullah and Queen Rania graduated from Sandhurst Royal Military Academy. 30 years ago, King Abdullah himself graduated from the prestigious institution, which also counts Prince Harry and Prince William as graduates.
Now, one of the academy's most celebrated graduates is back in the UAE and his outstanding success is being recognized by none other than Sheikh Mohammed bin Zayed, Crown Prince of Abu Dhabi and Deputy Supreme Commander of the UAE Armed Forces.
Ahmed Sohail Faris Al Mazrui, who is the recipient of the Sword of Honour from Sandhurst Royal Military Academy, was greeted by the UAE royal at a ceremony held yesterday afternoon in Abu Dhabi.
Ahmed isn't the only one in his family to accomplish something major at a young age: his twin, Shamma Al Mazrui, became the world's youngest government minister when she was appointed the UAE's Minister of State for Youth last February. What a family!
According to The National, "Sheikh Mohammed congratulated Mr Al Mazrui on being recognised by one of the world's prominent military academies as the best international cadet and wished him success in his future professional life." Let's see what's next for this young hero!