Abu Dhabi Mosque Named One Of Top Landmarks in World
Only One Place Beat Abu Dhabi's Grand Mosque for Top Landmark in the World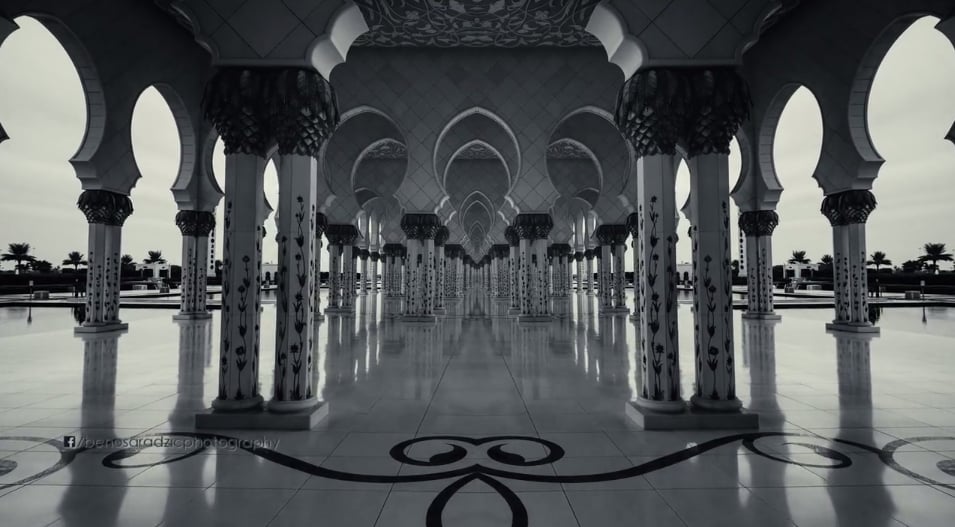 Anyone who has ever graced this space will know it's one of the most awesome experiences you can have, and now the whole world knows it.
The Sheikh Zayed Grand Mosque Center in Abu Dhabi has been voted one of the Top 25 Landmarks in the World.
Using one of its visitor's quotes to sum up the experience, the TripAdvisor list stated: "Grand is an understatement. The architecture, the white marble and the beautifully maintained green gardens are stunning."
The mosque - which has been visited by famous faces including Rihanna - made it to number 2 on the list, only just falling behind Machu Piccu in Peru.
It's worth noting the place rose above the likes of Ankor Wat in Cambodia, the Vatican City in Italy and India's Taj Mahal.
The Grand Mosque, in the UAE's capital city, was also named the number one landmark in the Middle East, and from this time-lapse video - it's easy to see why.
THE VOYAGE from Beno Saradzic on Vimeo.
The World
1. Machu Pichu, Peru
2. Sheikh Zayed Mosque, Abu Dhabi
3. Ankor Wat, Cambodia
4. St. Peter's Basilica, Italy
5. Taj Mahal, India
6. Mosque-Cathedral of Cordoba, Spain
7. Church of the Savior on Spilt Blood, Russia
8. The Alhambra, Spain
9. Lincoln Memorial Reflecting Pool, Washington DC
10. Milan Cathedral, Italy
11. Golden Gate Bridge, California
12. Hagia Sophia Museum / Church (Ayasofya), Turkey
13. Grand Palace, Belgium
14. Eiffel Tower, France
15. Notre Dame Cathedral, France
16. Great Wall at Mutianyu, China
17. Acropolis, Greece
18. Corcovado - Cristo Redentor, Brazil
19. Big Ben, UK
20. Chichen Itza, Mexico
21. Temple of Reclining Buddha (Wat Pho), Thailand
22. Burj Khalifa, Dubai
23. Australian War Memorial, Canberra
24. Sydney Opera House, Australia
25. Fushimi Inari-taisha Shrine, Japan
Middle East
1. Sheikh Zayed Grand Mosque Center, Abu Dhabi
2. Burj Khalifa, Dubai
3. Petra World Heritage Site, Petra
4. Burj Al Arab, Dubai
5. Western Wall, Jerusalem
6. Temple of Karnak, Egypt
7. Emirates Palace, Abu Dhabi
8. Sultan Qaboos Grand Mosque, Oman
9. Abu Simbel Temple Complex, Egypt
10. Pyramids of Giza, Egypt
11. Church of the Holy Sepuchre, Jerusalem
12. Masjid an-Nabi, Saudi Arabia
13. Masada National Park, Israel
14. Valley of the Kings, Egypt
15. Persepolis, Iran
16. Imam Square, Iran
17. Grand Mosque, Mecca
18. Jerash Ruins, Jordan
19. Baha'i Gardens and Golden Dome, Israel
20. Mount of Olives, Jerusalem
21. Temple of Hathor at Dendera, Egypt
22. Imam Reza Holy Shrine, Iran
23. Temples of Baalbek, Lebanon
24. Sheikh Lotfollah Mosque, Iran
25. Quba Mosque, Saudi Arabia
Image Source: Vimeo user benosaradzic