Afghani Boy Meets His Hero Lionel Messi
This Little Boy's Dreams Came True in Doha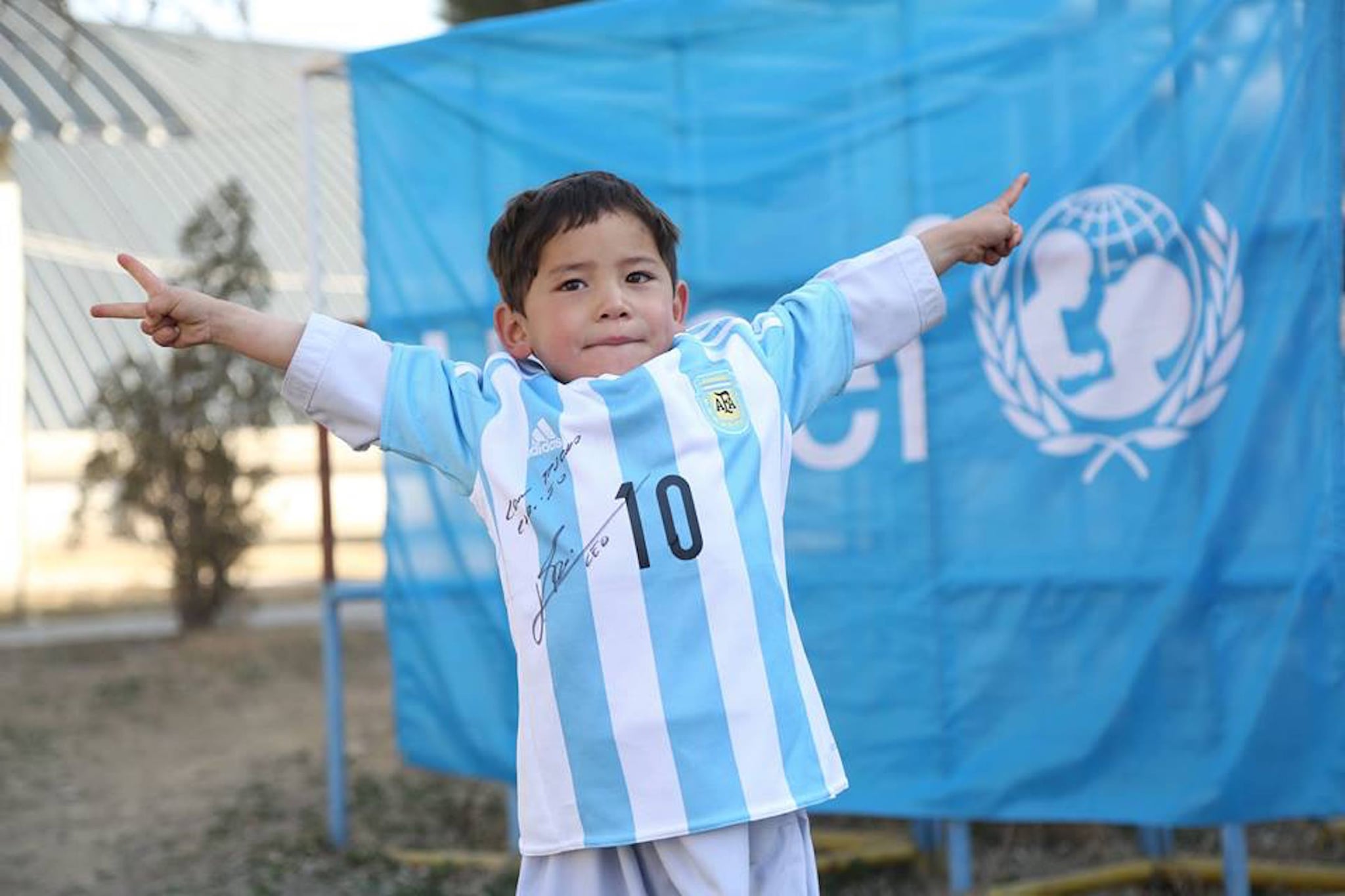 Earlier this year, a photo of a six-year-old boy from rural Afghanistan went viral.
Dressed in a blue and white striped plastic bag with the name "Messi" written across the back, the boy was sporting a DIY soccer jersey of his favorite player, Lionel Messi.
Heart-warming

This Afghan boy who became a viral star has finally met Lionel Messi https://t.co/dGSe34GFpS pic.twitter.com/Pb1LLRjM52

— BBC Sport (@BBCSport) December 13, 2016
The international community was moved by the boy's love of the soccer star, and UNICEF helped locate him so Messi himself could send him a care package.
Weeks after the image was circulated around the internet, Murtaza Ahmadi received a jersey and an autographed soccer ball from the Argentine player.
Last week, with the help of Qatar's 2022 World Cup organizing committee, little Murtaza met his hero at a soccer match in Doha, and he couldn't leave Messi's side.
Watch the adorable video below!