Afghanistan Robotics Team Allowed to Travel to the US
This All-Girls Robotics Team From Afghanistan is Finally Allowed to Travel to the US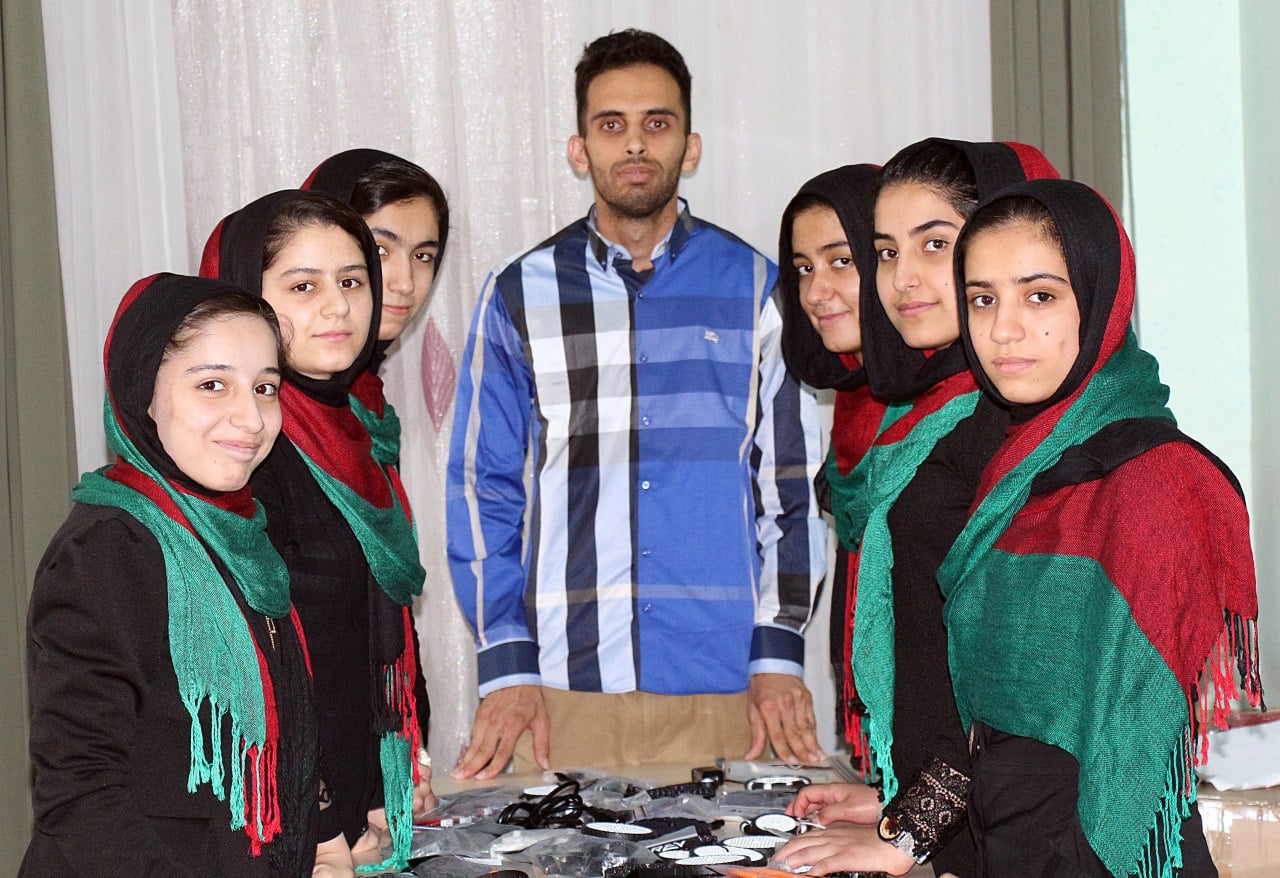 Earlier this month, a group of six-teenage girls from Afghanistan was denied visas to the US to participate in a robotics competition that will be held in Washington next week.
According to the competition's website, "The mission of FIRST Global is to inspire science and technology leadership and innovation in young people from all nations in order to increase understanding, impress the importance of cooperation, address the world's most pressing issues, and improve quality of life for all."
After successfully entering their robot in the competition, the girls, who are from Herat, Afghanistan, made a 500-mile trip to the US embassy in Kabul two times in order to get the visas needed to travel to the States.
When they were denied, the girls were "crying all day," said Roya Mahboob, the first female CEO of a tech company in Afghanistan and the organizer of the girls' project, speaking to Forbes.
Now, at the urging of President Trump, the visa denial has been reversed, and all six girls have been granted "parole," which allows them to stay in the US for ten days. They will travel from Afghanistan to Washington this week with their robot in tow.
"The State Department worked incredibly well with the Department of Homeland Security to ensure that this case was reviewed and handled appropriately," Dina Powell, Trump's deputy national security adviser for strategy, said in a statement. "We could not be prouder of this delegation of young women who are also scientists — they represent the best of the Afghan people and embody the promise that their aspirations can be fulfilled. They are future leaders of Afghanistan and strong ambassadors for their country."
First daughter Ivanka Trump even Tweeted her support for the girls:
I look forward to welcoming this brilliant team of Afghan girls, and their competitors, to Washington DC next week! #WomenInSTEM https://t.co/01qDduyglS

— Ivanka Trump (@IvankaTrump) July 12, 2017
On their competition page, the girls spoke of their desire to show their robot on a global platform: "We want to make a difference, and most breakthroughs in science, technology and other industries normally start with the dream of a child to do something great. We want to be that child and pursue our dreams to make a difference in people's lives."
Image Source: First Global