Air India Breaks World Record With All Female Flight Crew
Air India Broke a World Record With This All-Female Flight Crew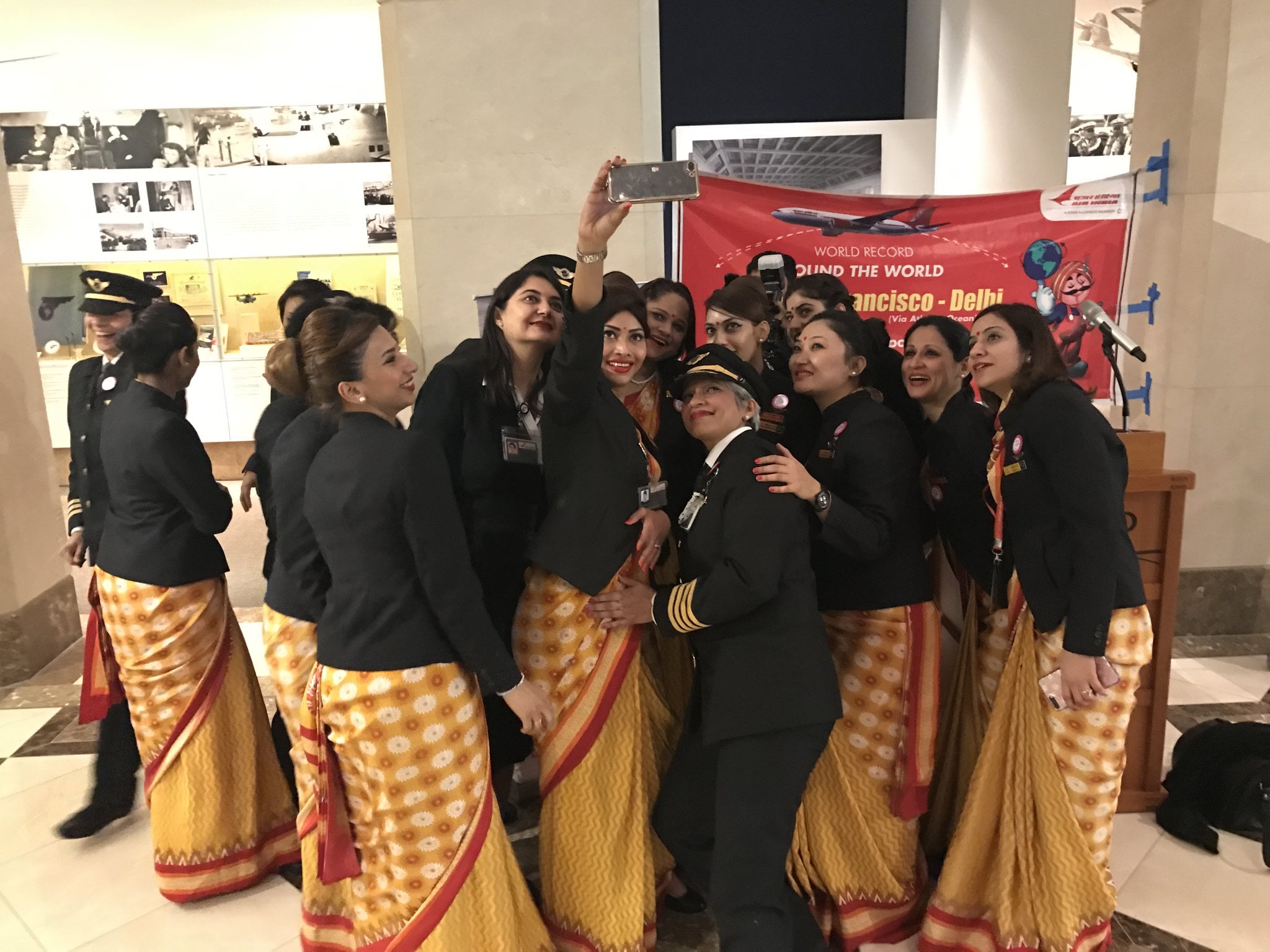 Earlier this year, Air India announced that it would be introducing women-only rows on its flights, and now, the New Delhi-based airline is taking another step towards female empowerment.
In honor of International Women's Day, which is celebrated annually on March 8, Air India made the first round-the-world trip with an all-female crew--including all the ground staff (engineers, air traffic controllers, etc).
Four female pilots alternated flying the aircraft during the 15.5 hour journey, flying a Boeing 777 9,500 miles--and then back to Delhi.
World Record Alert!!! @airindiain #sfo pic.twitter.com/dMHgyjhPFn

— San Francisco International Airport (SFO) ✈️ (@flySFO) February 27, 2017
Speaking to the Daily Mail, one of the captains, Kshamata Bajpayee acknowledged the significance of the flight: "The flight is a symbol of women empowerment and it will encourage women to step out of their comfort zone and succeed in male-dominated arenas too," adding that 20% of the airline's entire staff is female.
"The entire message is actually to encourage young girls who have dreams of getting into the skies and they feel it's too technical or this is something only men do."