Al Azi to be Protected By UNESCO
According to UNESCO, A Traditional Emirati Performance Is in Danger of Becoming Extinct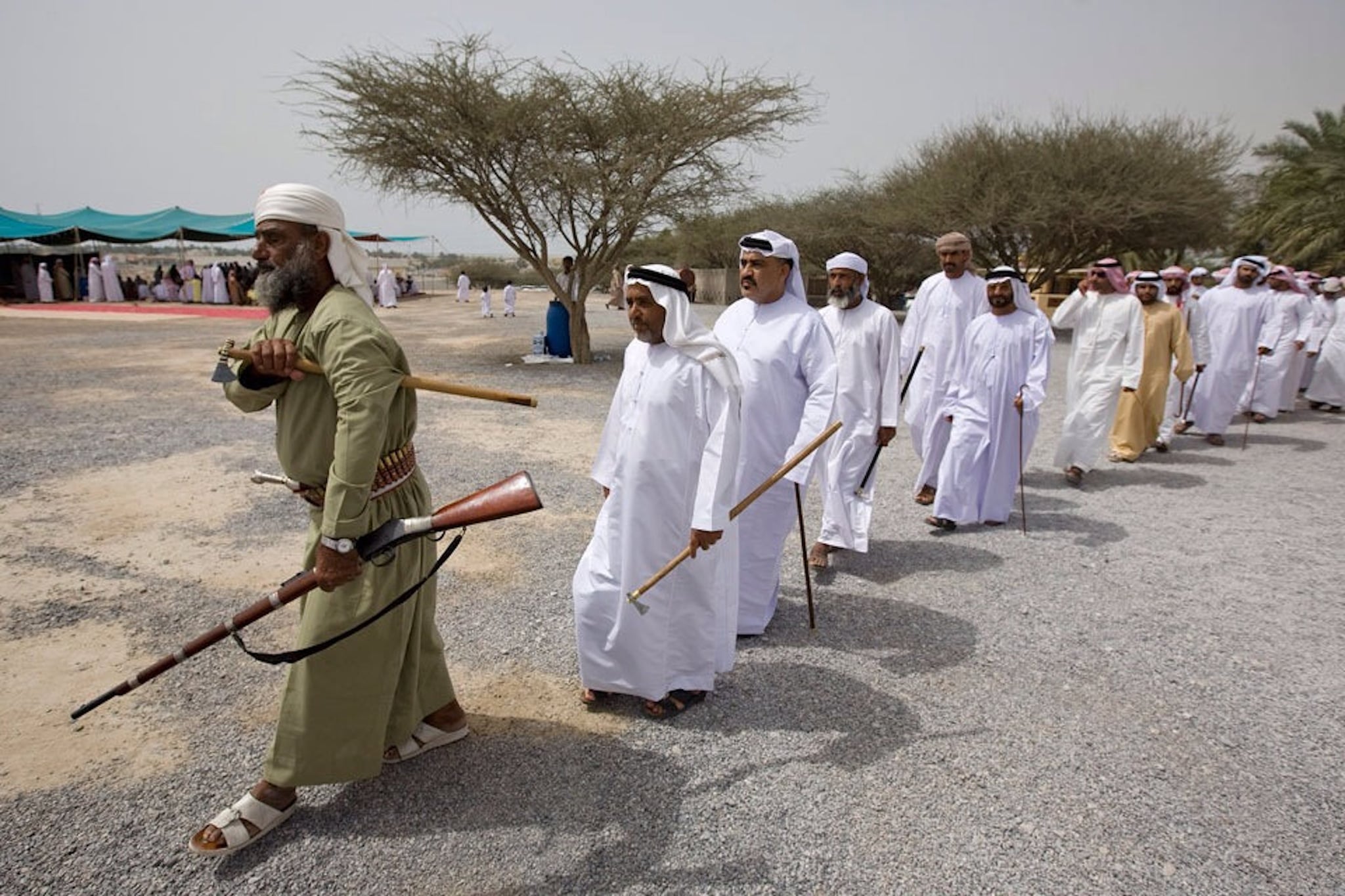 Though we're used to hearing about UNESCO World Heritage sites--"a landmark or area which is selected by the United Nations Educational, Scientific and Cultural Organization (UNESCO) as having cultural, historical, scientific or other form of significance, and is legally protected by international treaties"--a traditional Emirati performance has just been recognized by the organization, and its in dire need of protection.
Al Azi, a traditional Emirati performing art that includes the repetition of poems without music or instruments, has been added to UNESCO's list of 'Intangible Cultural heritage in Need of Urgent Safeguarding.'
The decision to add the traditional art to the list was made during the 12th meeting of the Intergovernmental Committee for the Safeguarding of the Intangible Cultural Heritage, which ended yesterday.
Mohamed Khalifa Al Mubarak, Chairman of the Department of Culture and Tourism in Abu Dhabi, said: "Al-Azi's inclusion in UNESCO's Intangible Cultural Heritage In Need of Urgent Safeguarding' list is reflective of our leadership's directives to support our authentic cultural heritage, and to emphasize on its importance in building national identity and maintaining communication between different generations.
"In that context, Al-Azi is an important performing art which still enjoys wide public participation, highlighting its historical depth and its significant stature among elements of the UAE's authentic heritage."
According to The National, "the practice is said to strengthen bonds, and is inspired by nature. The form of poetry was regularly performed by communities until the mid-1900s, before slowly dwindling as the country experienced rapid development and urbanization."
UNESCO's decision to preserve the art proves that no matter how advanced the UAE becomes, the country's roots still lie in heritage and tradition.