Al Marmoum Reserve Dubai
Sheikh Mo's Latest Project Is Set to Boost Eco-Tourism in the UAE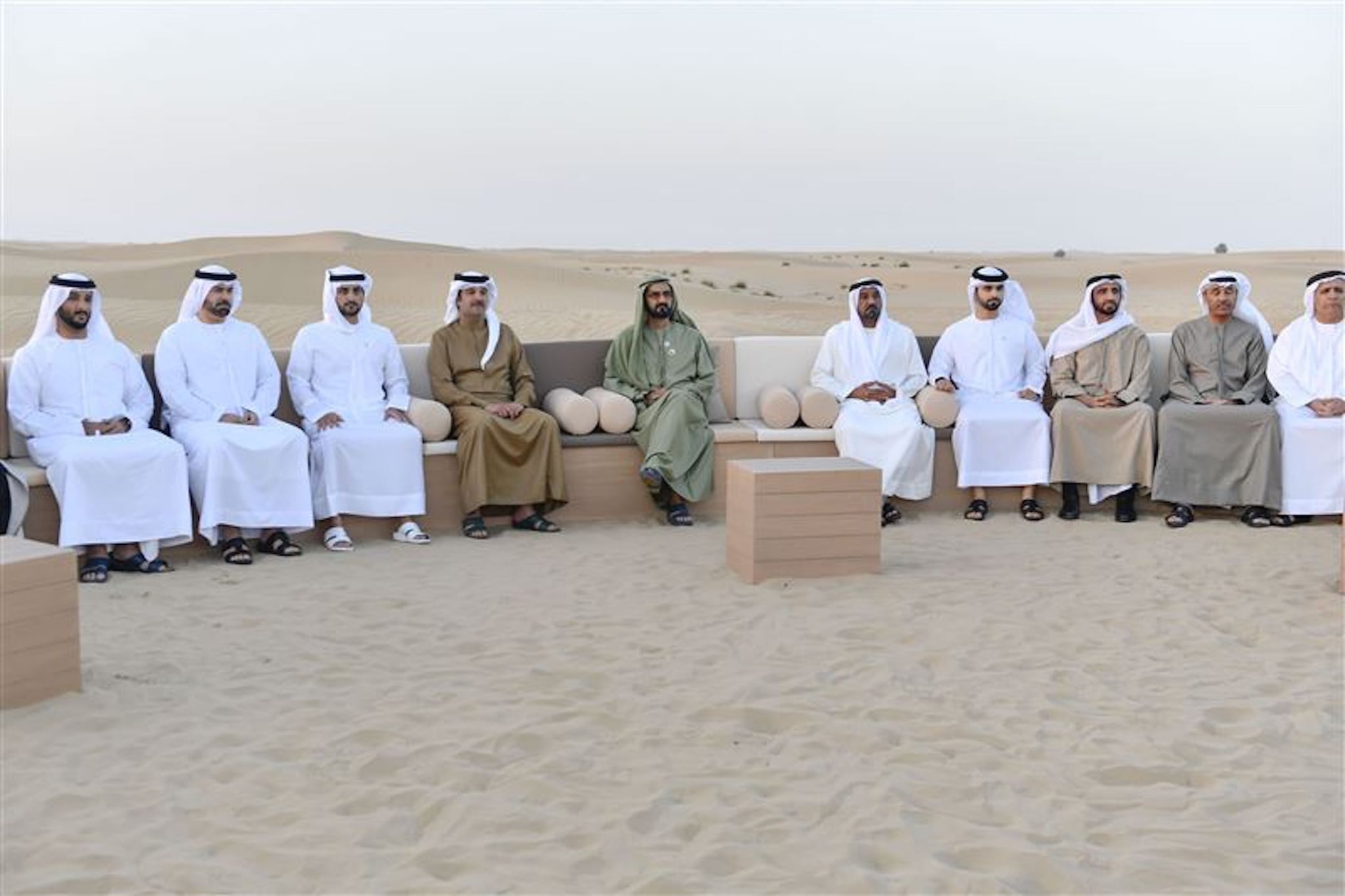 The UAE's vice president, Sheikh Mohammed bin Rashid al Maktoum, is all about the growth and development of Dubai, and his latest project is set to boost tourism like never before.
The Al Marmoum Reserve will cover 10 percent of Dubai's total area, and it will be the country's first desert reserve open to the public.
When it's operational, the reserve will be home to one million saplings and 40 lakes, as well as thousands of birds and animals. It will be the largest reserve in the Arab world.
According to Gulf News, "covering over 40 hectares of shrub land and fertile area, the reserve will be home to over 204 species of native birds, 158 species of migratory birds, and over 10km of lakes, encompassing Al Qudra Lakes."
محمد بن راشد يطلق #محمية_المرموم في #دبي .. أكبر مشروع سياحي بيئي صحراوي على المستوى العربيhttps://t.co/OBAVjffzic pic.twitter.com/vEGfwj7KvA

— Dubai Media Office (@DXBMediaOffice) January 16, 2018
Speaking about the groundbreaking new project, Sheikh Mo said: "Preserving and investing in the environment means preserving and investing in one of our most important assets. The Marmoom Reserve is an environmental, tourist and sporting addition to life in the UAE.
"The desert is beautiful and inspirational; it provides a peaceful shelter to plants, birds and people. Our goal is to provide a fertile and robust environment for plants, a natural reserve for animals, and an important destination for tourists and families. When nine government agencies work as a team, the result will be exceptional, as reflected in the Marmoom Reserve."
The reserve isn't only about protecting nature. In addition to all the eco-initiatives, there will also be wildlife and bird observation platforms, star and sunset observation decks, yoga areas, and a theater that will soon host cultural and artistic performances.
News: @HHShkMohd Launches Marmoom Desert Conservation Reservehttps://t.co/S0vwE3xGtV#Dubai pic.twitter.com/vpAtwF8SNI

— Dubai Media Office (@DXBMediaOffice) January 16, 2018
Image Source: Dubai Media Office