AlHazm Mall Qatar
Qatar's Newest Mall is for Millionaires Only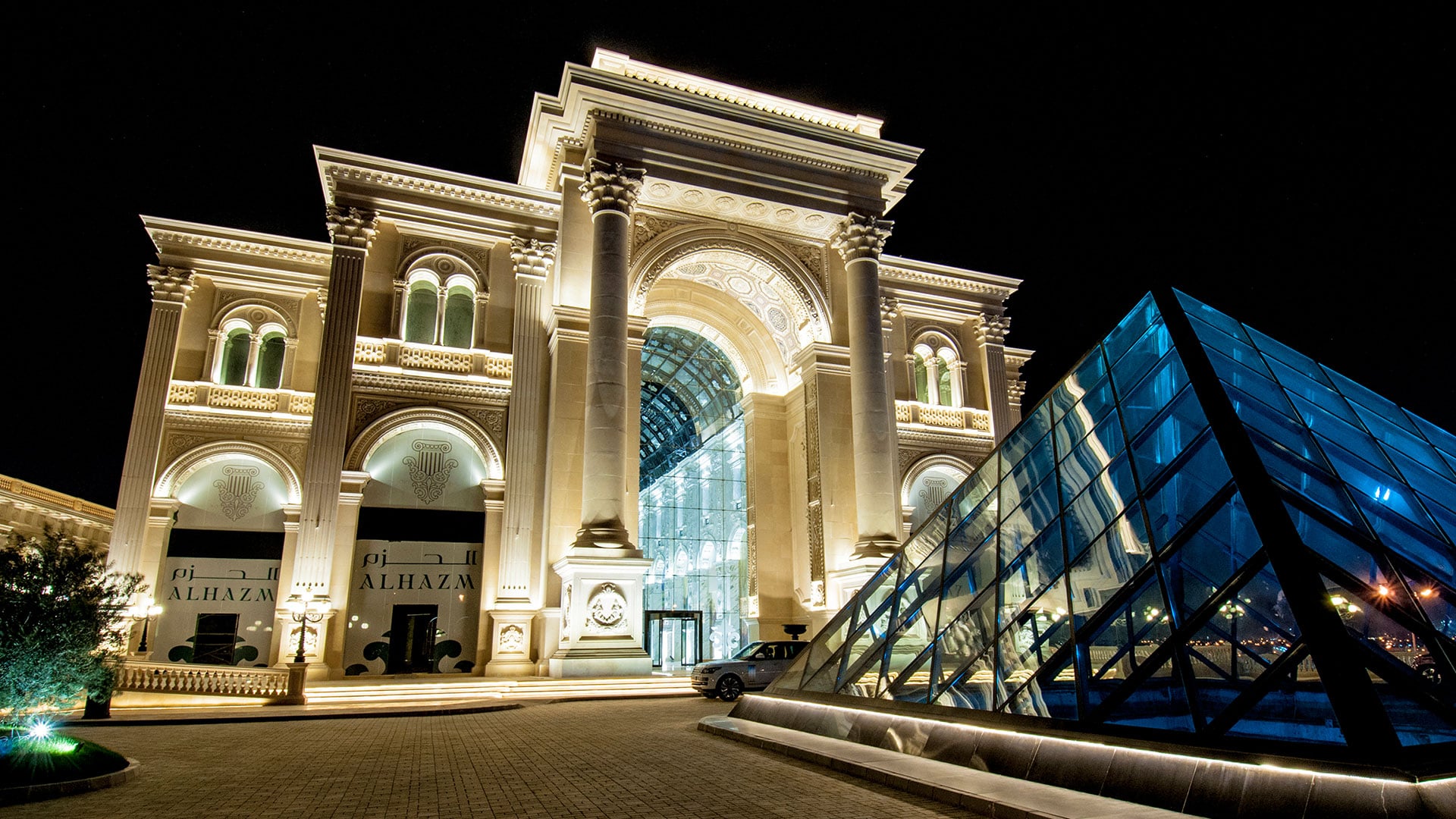 With the third-highest density of millionaires in the world, it's no surprise that Qatar caters to its uber-rich residents, but a new mall set to open in September may be the country's most lavish yet.
When AlHazm mall in Doha opens its doors in September, it will be unlike any other mall in the region. At 105,159 square feet, AlHazm will be one of the biggest malls in Qatar. But it's not the size that makes this shopping giant so unique. 15 architects were hired to work on the project, which is modeled after Italy's Galleria Vittorio Emanuele II. The project, for which the opening date has been postponed multiple times, required 2,500 engineers and 41,400 tons of stone and marble.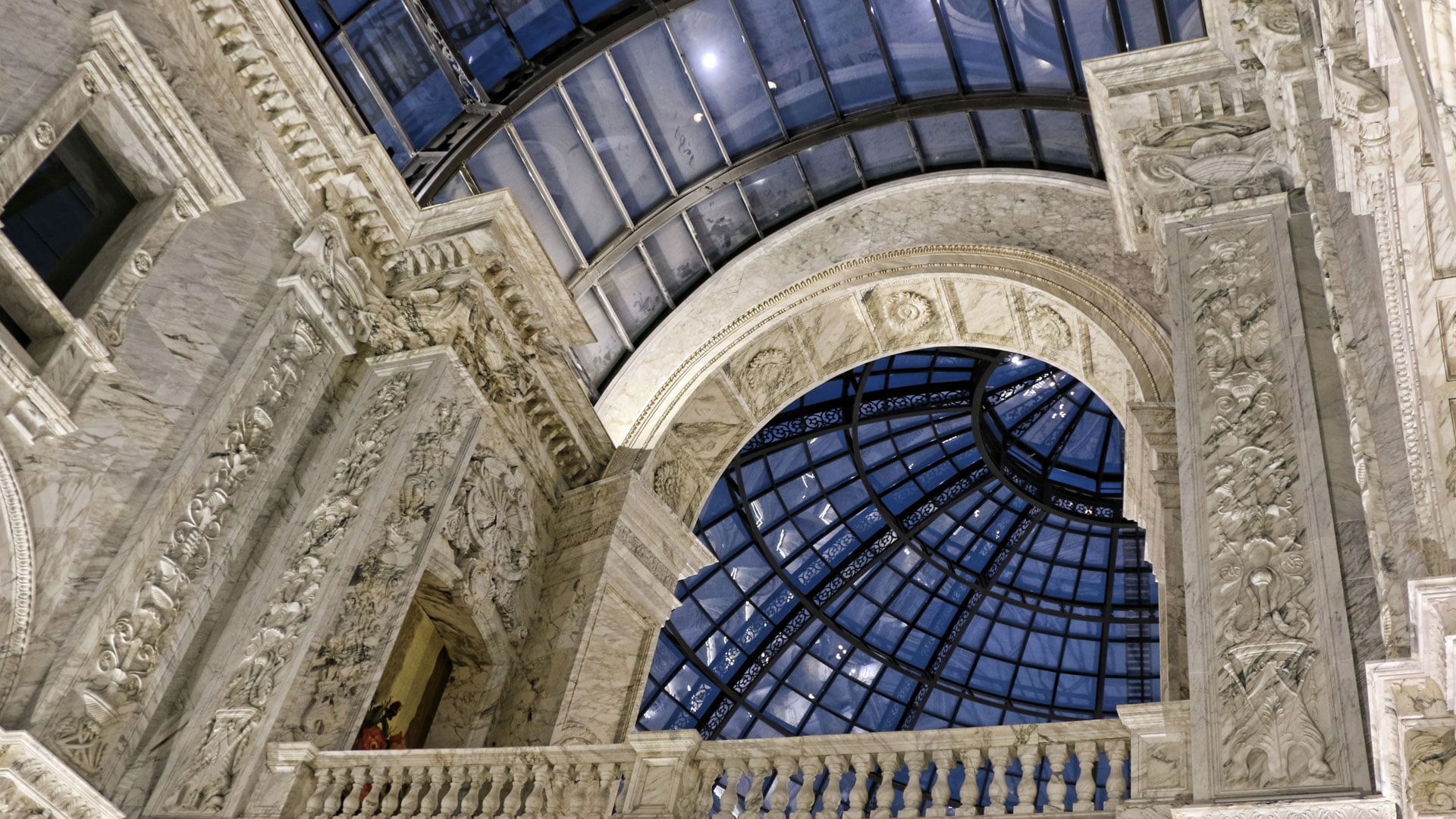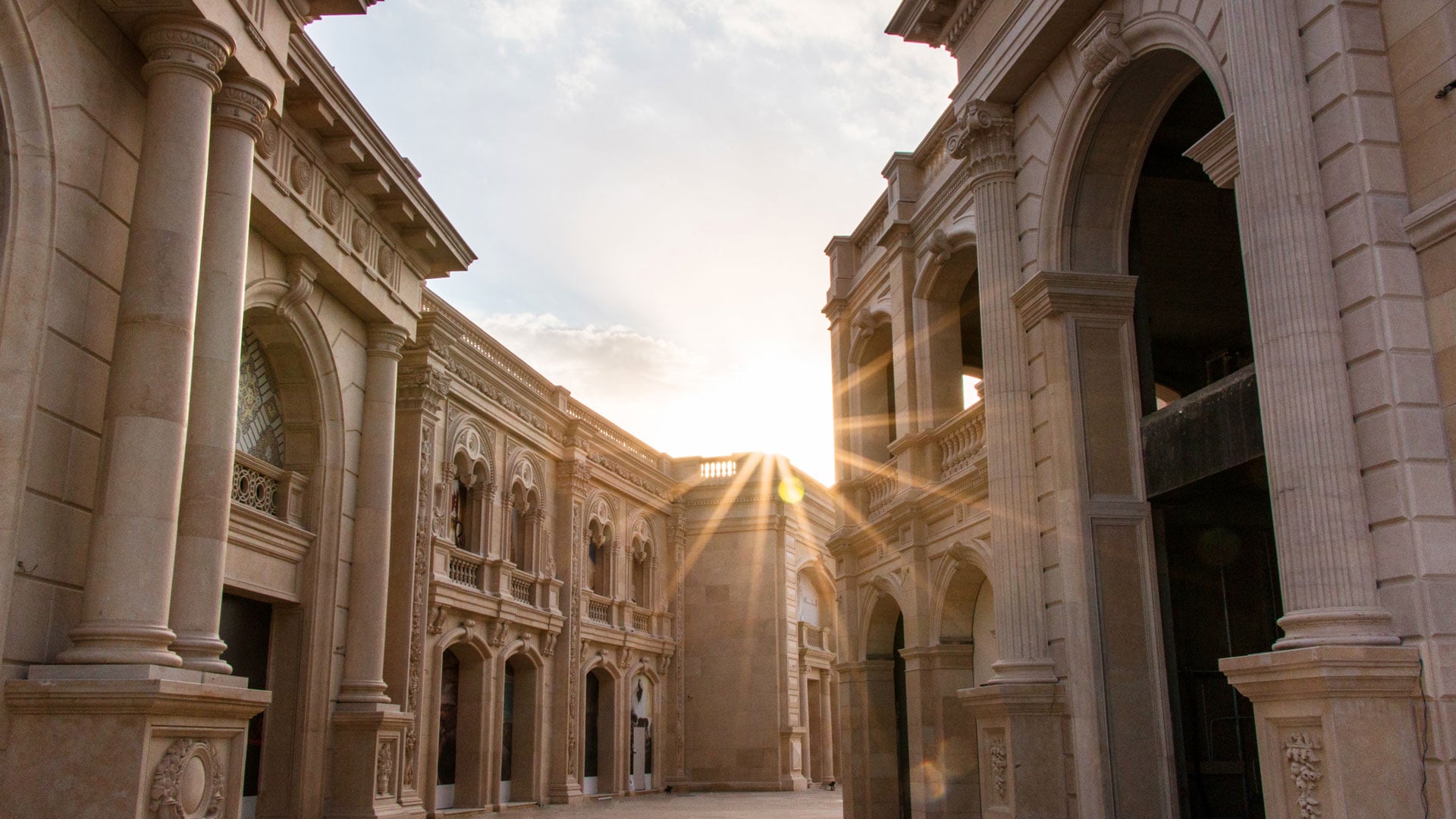 The Italian inspired design isn't the only European import, though. In fact, the entire experience is meant to transport shoppers to the continent. According to City Lab, the mall will be home to "temperature-controlled gardens (with 200-year-old olive trees brought in from Sicily), gazebos, and fountains will provide green space...Customers will be able sample foods from the world round (think French cheeses and Belgian chocolates) or peruse rare manuscripts and tomes on art, architecture, and the Islamic world in a library."
Speaking to Doha News, AlHazm's Marketing Director Soufiane El Ouazzani explained: "It's not a mall. Our target (is) people who don't go to malls," he said. "We're catering to the Qataris who don't shop in Doha, the ones who go to Paris and Milan to buy clothes and accessories...We also don't offer what traditional malls offer. There is no food court, or franchise chains. This is a destination because it is a customized service for each person. You will be known by name."
Other amenities inclue VIP and VVIP floors-- though it's unclear what these services will offer.
Can AlHazm offer Qataris a new, luxurious shopping concept? Or will the mall be unable to deliver? We'll just have to wait till September to find out.
Learn more and take a tour in the video below!
AlHazm shopping center from Doha News on Vimeo.
Image Source: AlHazm