#AleppoUnderSiege
Will This be The Hashtag to Finally Bring Attention to Tragedy in Syria?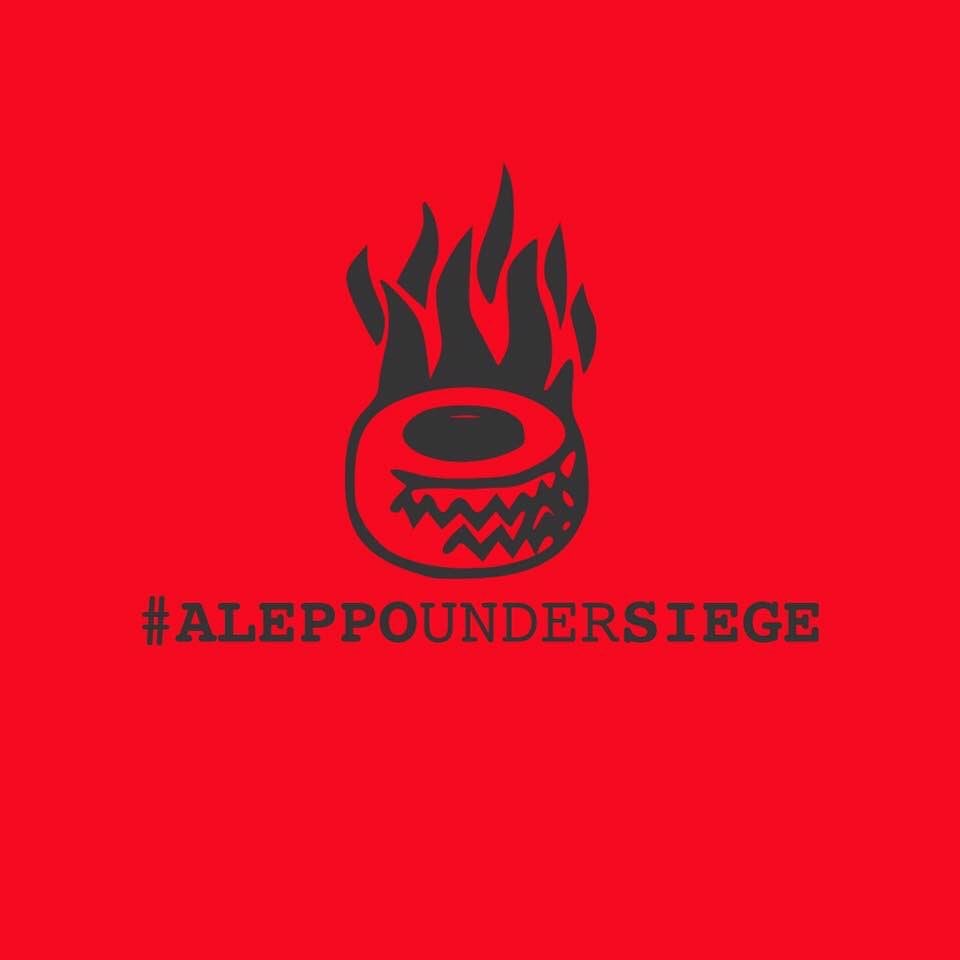 As many as 275,000 civilians are trapped in Apello after a government siege on the city, and even those who are trying to flee along safe routes have nowhere to go, Bloomberg News reports.
Earlier this week, Syrian rebel groups began an online initiative in an effort to break the siege.
Using the hashtag #AleppoUnderSiege, people living in Syria have turned to social media to highlight their attempts to protect their families and break the siege. While people are using the hashtag to show what conditions are really like in Aleppo, others are taking the chance to show the bravery of young Syrians, who are burning tires to create a smokescreen over the city, creating a DIY no-fly-zone.
See some of the most moving tweets below, and use #AleppoUnderSeige to join in on the conversation on Twitter, Facebook, or Instagram.
Children dubbed 'little heroes' are trying to stop their city being bombed #AleppoUnderSiege https://t.co/FtQVdzjwFH pic.twitter.com/6japXETGKV

— Louise Ridley (@LouiseRidley) August 2, 2016
Rebels in #Aleppo receive new batch of air defence materiel believed to be Type 245/45/R18 #AleppoUnderSiege pic.twitter.com/7kmMOf8NfZ

— Riam Dalati (@Dalatrm) August 1, 2016
Aleppo make their own no fly zone after years of neglection from the world. Syrians will win. #AleppoUnderSiege pic.twitter.com/TKyz1CmJQf

— MohaNNad Rachid (@TheMoeDee) August 1, 2016
The children of Aleppo create their own #NoFlyZone #AngerForAleppo #الغضب_لحلب pic.twitter.com/PYQQDLKajq

— Abu Adib (@sarabiany) August 1, 2016
#PokemonGO #PokemonGoSyria #AleppoUnderSiege #Aleppoisburning #PokemonGoChile #RefugeeCrisis #Munich #humanity pic.twitter.com/W5P7vQrqFc

— Lucero (@_Saxra_) July 22, 2016
"The people here greatly fear a repetition of the situation in #Madaya," says Mohamed trapped in #AleppoUnderSiege https://t.co/0nTjvYI4QQ

— Petr Stefan (@petstf) August 2, 2016
In #Aleppo there is 1 doctor for every 8,648 patients. #LiftTheSiege & grant a 48hr truce to #LetAidIn. #SaveAleppo pic.twitter.com/uq4BRHA5OJ

— Petr Stefan (@petstf) July 28, 2016
#AleppoUnderSiege: "We are eating only once or rarely twice a day and the meal itself is very poor," says Mohammed. https://t.co/0nTjvYI4QQ

— Petr Stefan (@petstf) August 1, 2016