Apartments Resembling Dubai's Burj Al Arab in Plymouth, UK
Will This Be the UK's Very Own Burj Al Arab?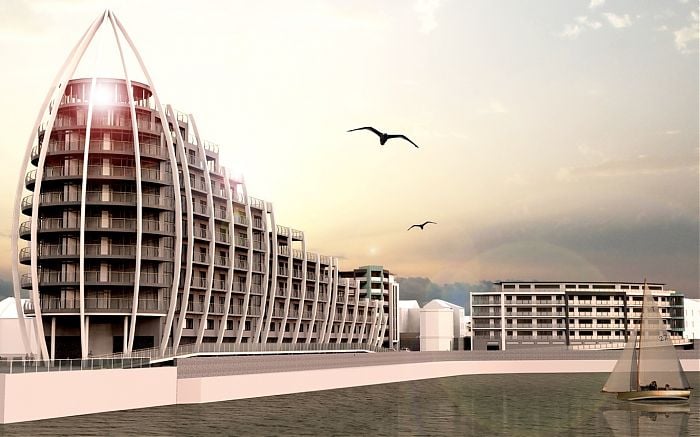 If you've ever wondered what it would be like to live inside the world "only 7-star hotel", you may soon have the chance... well, kind of. A coastal town in England is building apartments in Plymouth modeled after the Burj Al Arab according to the Plymouth Herald newspaper.
While the project got the go-ahead in March 2015, it was only recently given a name and residents of the blocks will call the Meridian home. Situated in the Millbay Marina Village area, the 11-story building would be dwarfed by the Burj's 56 floors but those living in one of the 64 apartments would benefit from gorgeous waterside views just like Dubai's bigger version.
Instead of looking out to the Arabian Gulf, those inside will get to see Plymouth Sound and Mount Edgecombe each day.
The wider project will consist of three towers and create 142 new homes, costing in excess of GBP40million (AED192,567,933).
Nigel Palmer, Managing Director for Linden Homes, said: "We are incredibly excited to be working on such a memorable development."
It makes sense that the apartment block located on the existing pier takes a form representative of the ribs of a ship; Plymouth has a rich maritime history. Check out the cool new renderings of what the homes will look like when it's completed on a so far unannounced date. Would you swap Dubai for the Plymouth?