Apple CEO Tim Cook Joins Malala Fund Council
Malala and Apple Have Teamed Up to Change the World For Women in a Big Way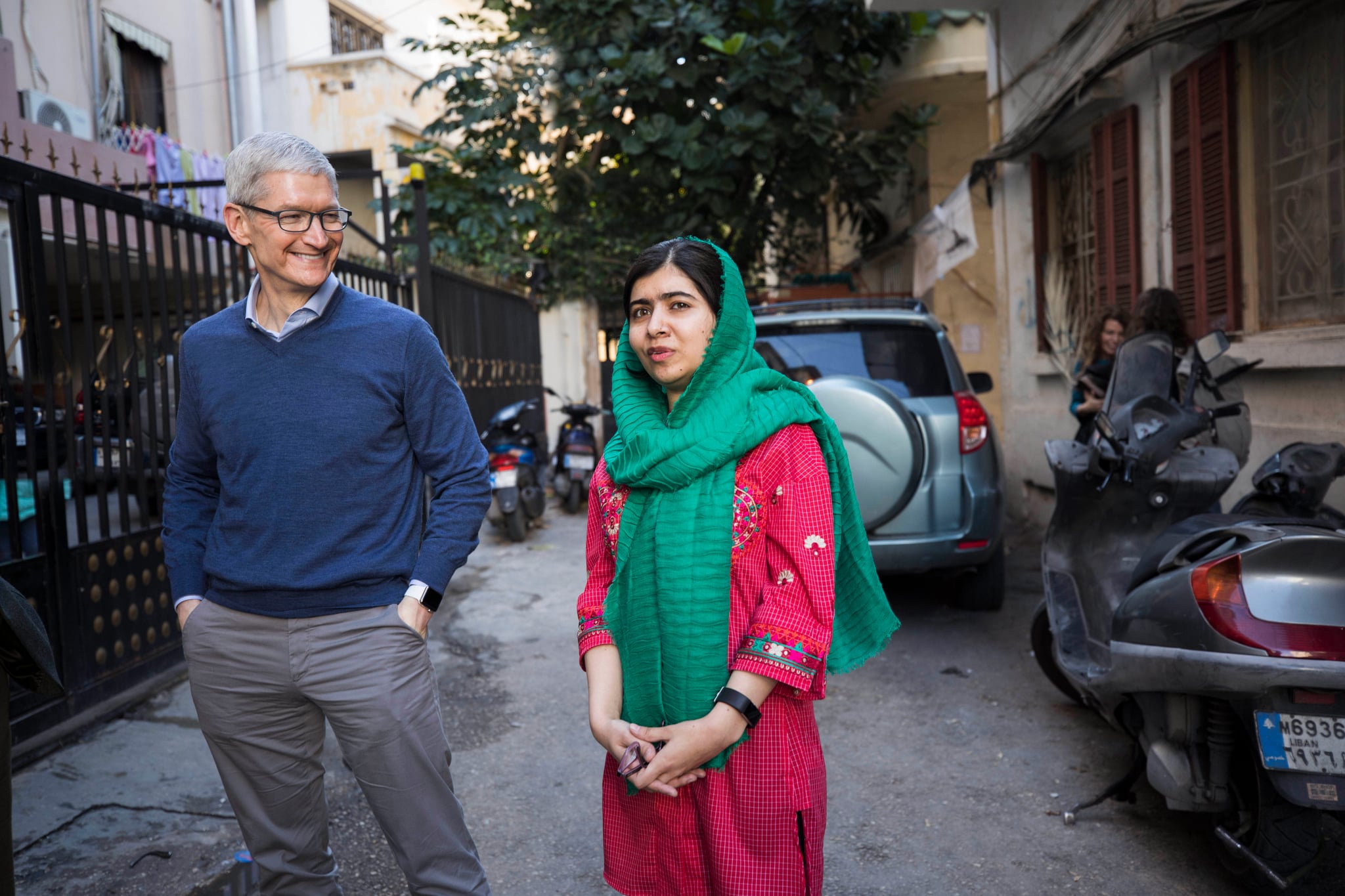 Last year, Malala Yousafzai spent a long time touring the world helping to raise awareness and funds for girls' access to education. Now the 20-year-old has just received huge backing from one of the biggest companies in the world, which could take the project to heights she never imagined.
Apple has teamed up with the Malala Fund to help the Nobel Peace Prize Laureate show the world that girls have the right to at least 12 years of free quality education and in a safe environment. It's an issue close to Malala's heart as she became well-known after being shot by the Taliban in her native Pakistan for trying to get an education.
The charity's collaboration with Apple will see its CEO, Tim Cook, join the leadership council and in turn, females gaining better access to technology, research and a proper curriculum. The tech giant's presence will help the Gulmaki Network – which already works in Afghanistan, Pakistan, Lebanon, Turkey and Nigeria – broaden its funding to Latin America and India, with more than 100,000 girls benefitting from secondary level education.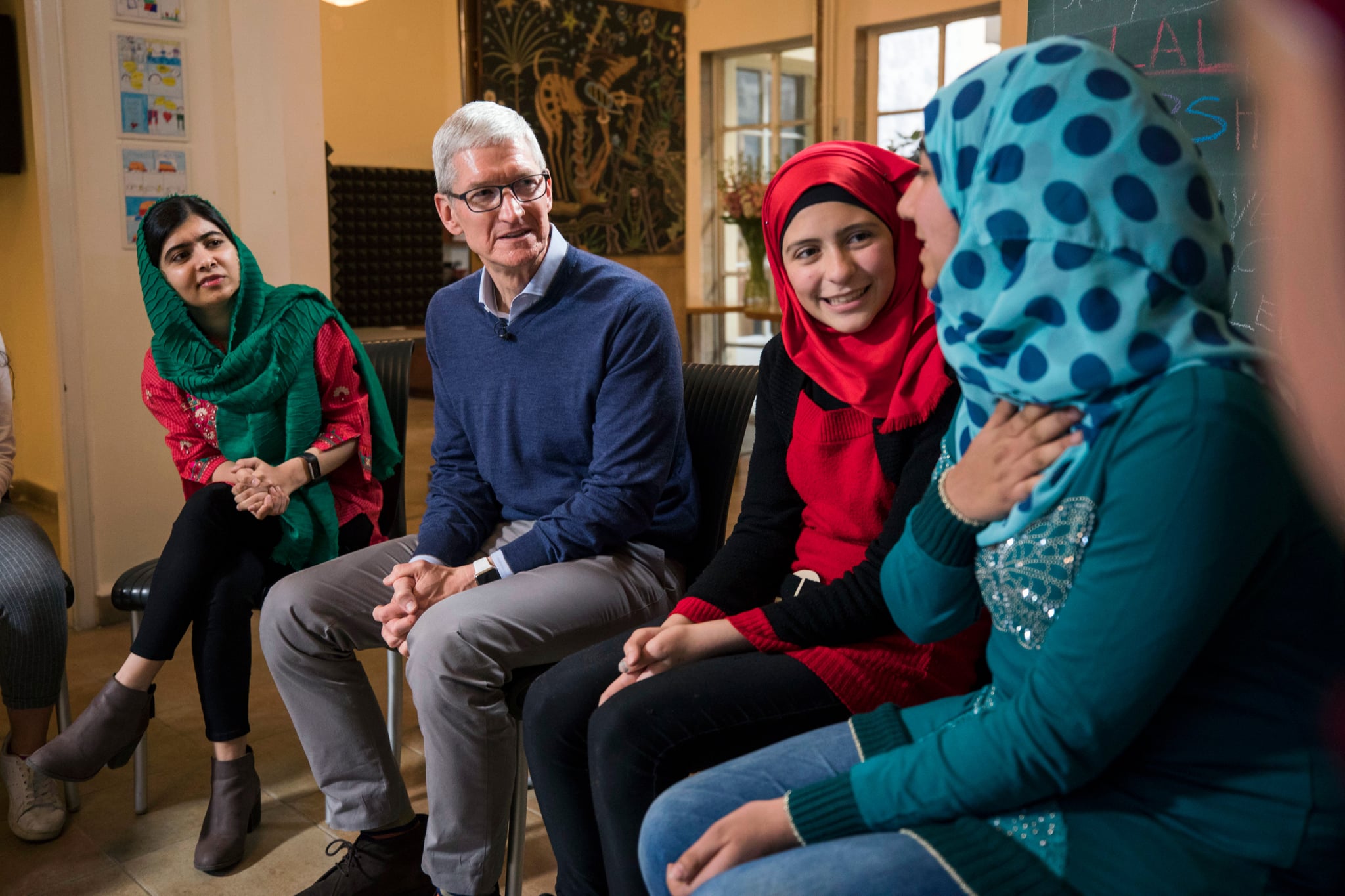 "My dream is for every girl to choose her own future," Malala says. "Through both their innovations and philanthropy, Apple has helped educate and empower people around the world. I am grateful that Apple knows the value of investing in girls and is joining Malala Fund in the fight to ensure all girls can learn and lead without fear."
It's thought that 130 million girls from around the world don't go to school and so since 2013, Malala has been striving to change that by working with governments and companies who can help make a difference.
"We believe that education is a great equalizing force, and we share Malala Fund's commitment to give every girl an opportunity to go to school," Tim Cook adds. "Malala is a courageous advocate for equality. She's one of the most inspiring figures of our time, and we are honored to help her extend the important work she is doing to empower girls around the world."