Arab Hope Makers Etihad
A Channel Dedicated to Arab Hope Makers Is Coming to Etihad Airlines This Year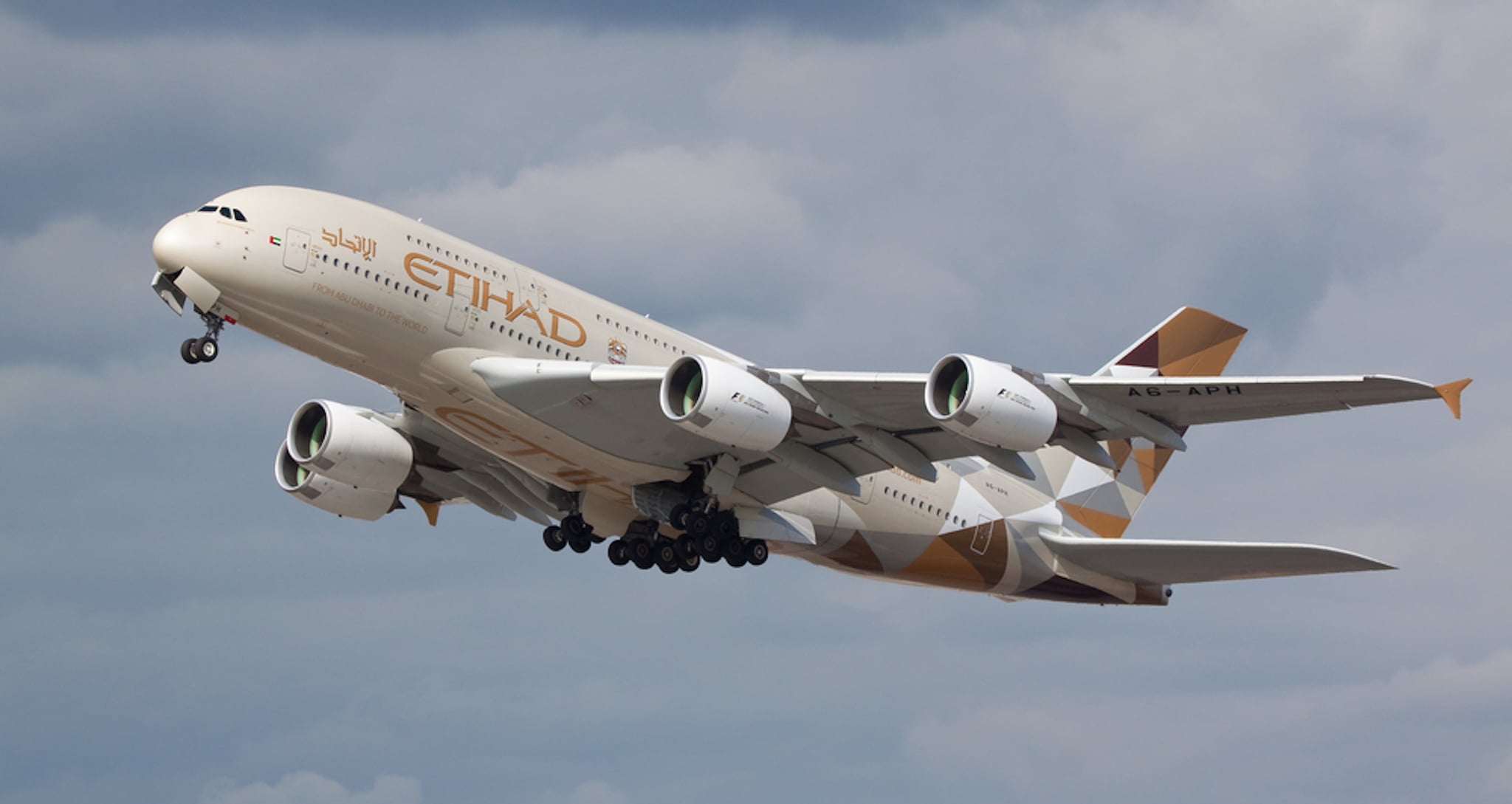 A new channel is coming to entertainment on Etihad Airlines, and it's all about sharing the values and the customs of the Arab world.
Dubbed the Arab Hope Makers channel, the new content will be coming to Etihad's E-BOX entertainment system with a new series of films every three months.
The Hope Makers channel will share the stories of the five winners of the Arab Hope Makers award, who were named in May 2017. Sheikh Mohammed Bin Rashid Al Maktoum selected the five winners from over 65,000 people who applied.
The Arab Hope Makers initative, which is part of the Mohammed Bin Rashid Global Initiatves, was launched in February of this year, and aims to honor and spotlight people in the Arab world who are working for their communities.
According to Gulf News, "the Arab Hope Makers initiative aims to spread message of hope across the region in order to reignite optimism and confidence within the Arab World. It targeted young citizens specifically, aiming to inspire youth to embrace humanitarianism and dedicate their time to serving others, and to spreading hope."
The channel, which will debut on Etihad flights this month, is launched with the goal of spreading stories of hope from the Arab world.
"This is part of Etihad Airways' strategy to share valued Arab customs and culture with the world and to bring people closer to each other by promoting wider cultural understanding. We will dedicate a channel of our inflight entertainment system, available on the personal screens of all Etihad Airways guests, to present the inspirational stories of the Arab Hope Makers every three months," said Mohammad Al Bulooki, Executive Vice-President Commercial at Etihad Airways.
Just another reason to fly with the Abu Dhabi-based airline!