Arabian Leopard Extinction
See How 1 Emirati Is Walking to Save The Almost-Extinct Arabian Leopard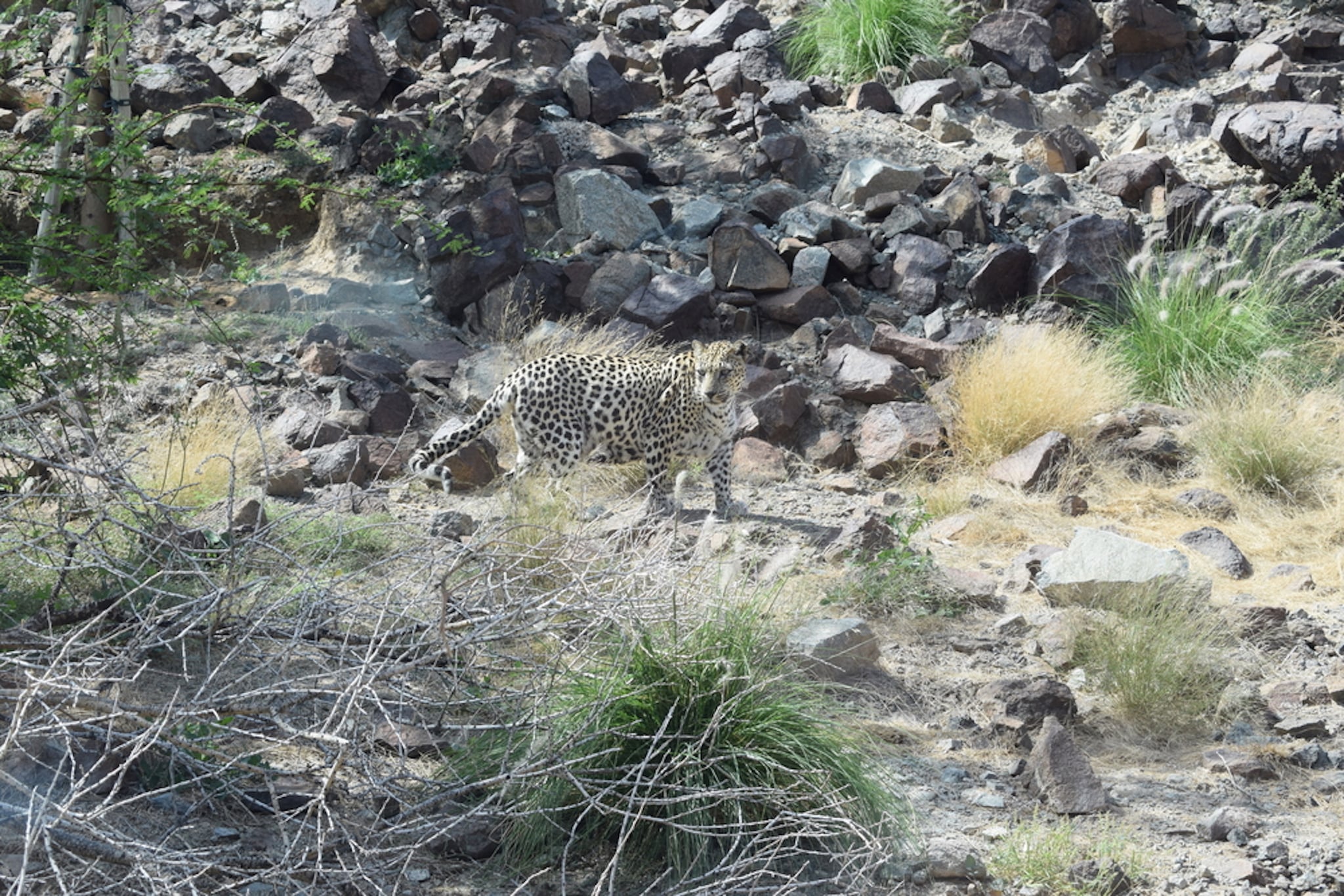 The Arabian leopard is almost extinct. The animal, which is native to the Arabian peninsula, is critically endangered. With only 50 left in Oman and about 200 in the world, the species is quickly disappearing-- but one Emirati is doing something to help.
Ali Husain is the founder of Husaak, an adventure group that is organizing The Arabian Leopard Challenge. To be held at the end of September, the 50km hike will begin at the Jebel Samhan mountains and will have participants walk through three different eco-systems in one day.
"The challenge begins at 1,500 metres in a very bare, rocky desert and sunny environment, then you start walking into the monsoon, and everything turns from yellow to green," said Husain.
"You've got the trees and rain, the reef and rivers and many waterfalls all the way down to the ocean," he said.
According to The National, experts will also be present to teach participants about the endangered creature.
"We work closely with the World Wildlife Fund, and this event has an educational animal conversation theme about the endangered wildlife in Arabia," said Husain.
While 50km sounds like a long hike, Husain insists that the trek is not difficult.
"It is downhill and very easy," Mr Husain said. "Also, along the way, we have a station every five kilometres, and there you can decide if you want to rest, eat, exit the challenge or continue."
The hike is set to be held at the end of September, and you can register right here!