Argentta Spa Review, Watergate Hotel, Washington DC
I Booked a Massage at 1 of the Most Scandalous Hotels in the World and Left With a Spring in My Step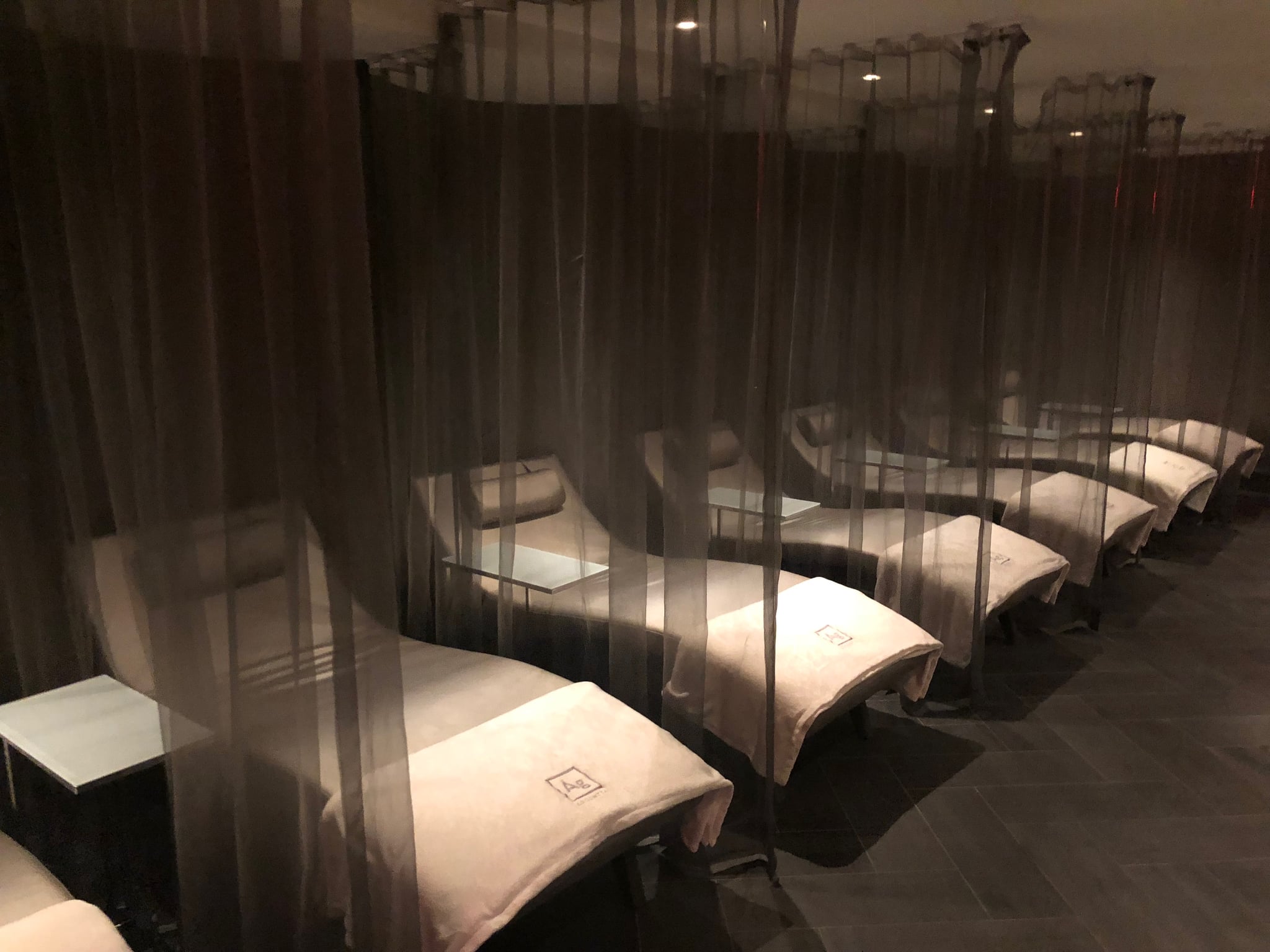 Need to seek refuge from the hustle and bustle of Washington DC? The Argentta Spa in the basement of The Watergate Hotel is the perfect place to unwind after traipsing the city to see sites such as the White House, Pentagon, and a whole host of museums.
I spent the morning in the 12,500ft wellness center to help me relax before I checked out of the hotel recently and left feeling especially energized.
First of all, it features a state-of-the-art gym with the latest TechnoGym equipment to make your workout a breeze; you'll be surprised at how fast a 5K run can go by when you're watching your favorite show on the personal screens. The studio also holds classes, such as barre and pilates, to help wake up and decompress tired limbs.
The indoor pool is pretty spectacular too; not only is it pretty cool that it's the original one (the hotel reopened after a years-long revamp in 2016 and is famous for the US President Nixon Watergate scandal) but the Managing Director told me it's where Vanessa Hudgens and her fellow In the Heights cast were hanging out while they were staging the show in Washington DC during my stay.
As well as that, Argentta boasts a whirlpool, unisex steam room and even a nail salon which is perfect for getting ready for a night out, but I wound down with a signature massage.
The entire spa is decked out in silver (Argentta means "silver" in Italian) and feels pleasantly bright in the communal areas but is low-lit in the relaxation and treatment rooms. Prior to a treatment, guests can chill out in robes and slippers pre-appointed to lockers. I spread out on a lounger under a snug blanket (each one provides a bit of privacy with sheer curtains surrounding) until my therapist Marina came to fetch me.
I was then led through the winding hall to my cozy bed where I was to enjoy one hour of bliss.
Marina asked if there were any areas I'd like of focus on, checking how firm I wanted my massage too. The pressure was perfect already so I stuck with her medium approach. The technique was a range of wide movements to tackle the larger areas of my body, ending with smaller soft moves on my feet, altogether fantastic.
For me, a sign of a good massage is if I can relax enough to nod off and I did indeed as Marina took her time paying equal attention to every area. She used oil from a candle to smooth over my body, the warmth of which no doubt helped me sleep in parts. Afterwards, any excess was dabbed off with a warm washcloth, and even still, it was incredibly moisturizing for my dehydrated skin.
Following my hour of bliss I headed back to the relaxation lounge where instead of the usual tea and nuts I've been offered at spas, I was handed a glass of champagne and colorful macarons to enjoy. Nothing says treat yourself like a massage and champers and I definitely felt the sugar and bubbles work their magic immediately!
The Argentta Signature starts at $180 for 1 hour.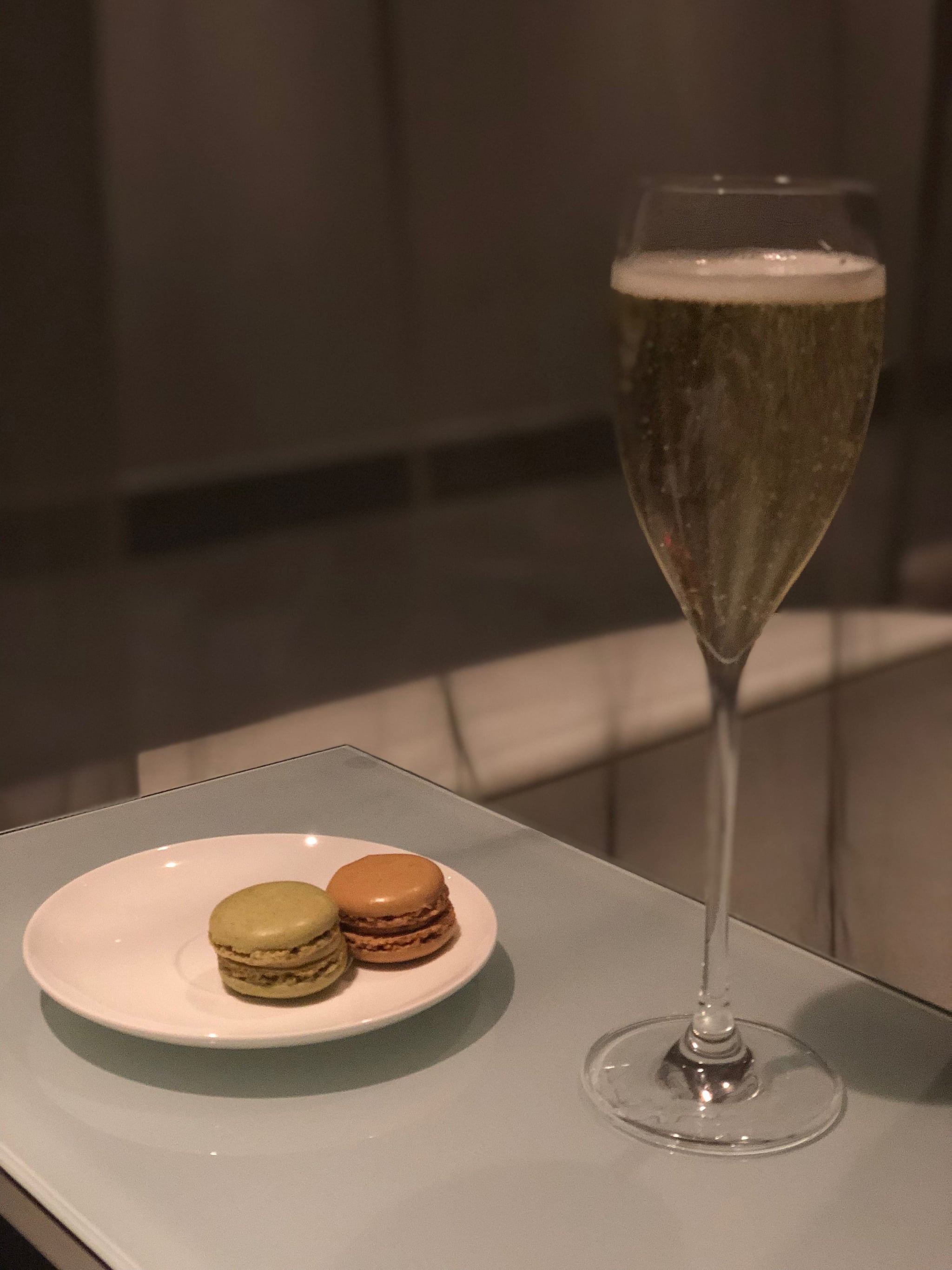 Travel and accommodations were provides by The Watergate Hotel for the purpose of writing this post.