Artist With No Hands Paints Sheikh Mo
Watch This Artist Paint Sheikh Mo--Without Using His Hands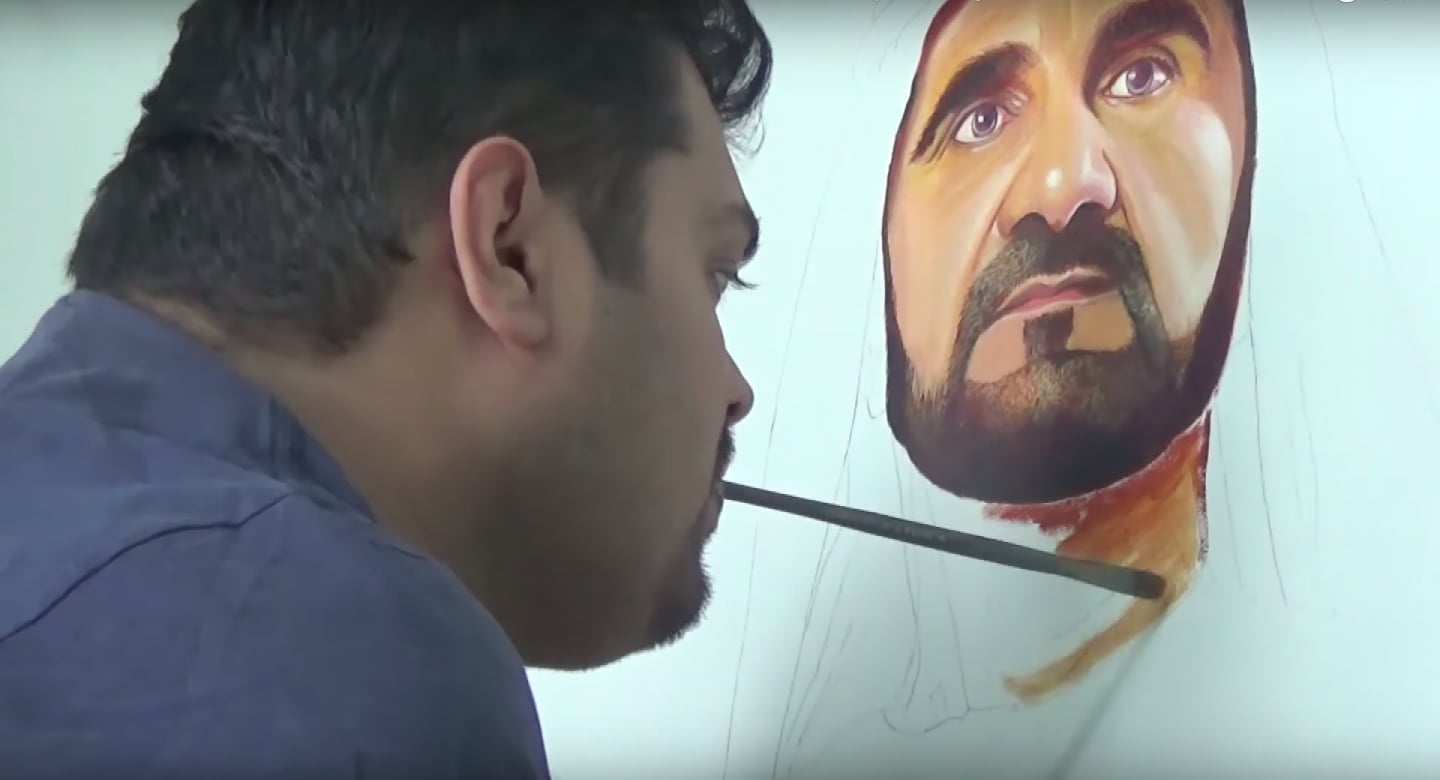 Take a walk through the Dubai Mall and you'll see no shortage of fan tributes to Dubai's Sheikh Mo.
From iPhone cases to wooden carvings featuring the face of the UAE's Vice President, you can show your love for Sheikh Mo in a number of different ways.
One artist may have created the most inspiring rendering of the revered Sheikh, though, by painting the ruler using a brush that he holds between his teeth.
The artist, a 31-year-old Indian man named Pulikkathody Jesfer, suffers from muscular atrophy, but he doesn't let his disease stop him from creating art. Using just his mouth, he incredibly paints Sheikh Mo as well as his son, Sheikh Hamdan. The video of him creating the oil on canvas work has quickly been picked up on social media.
Though the artist has never visited the UAE, he's inspired by Sheikh Mo's message of inclusion for people with disabilities. Earlier this year, Sheikh Mo launched a policy that works to empower people with special needs, declaring that they no longer be described as 'disabled,' but rather 'the determined ones.'
Watch the incredible video below.