Arts Program to Support 500 Orphans in the UAE
This Program Is Supporting 500 Orphans in the UAE Through the Arts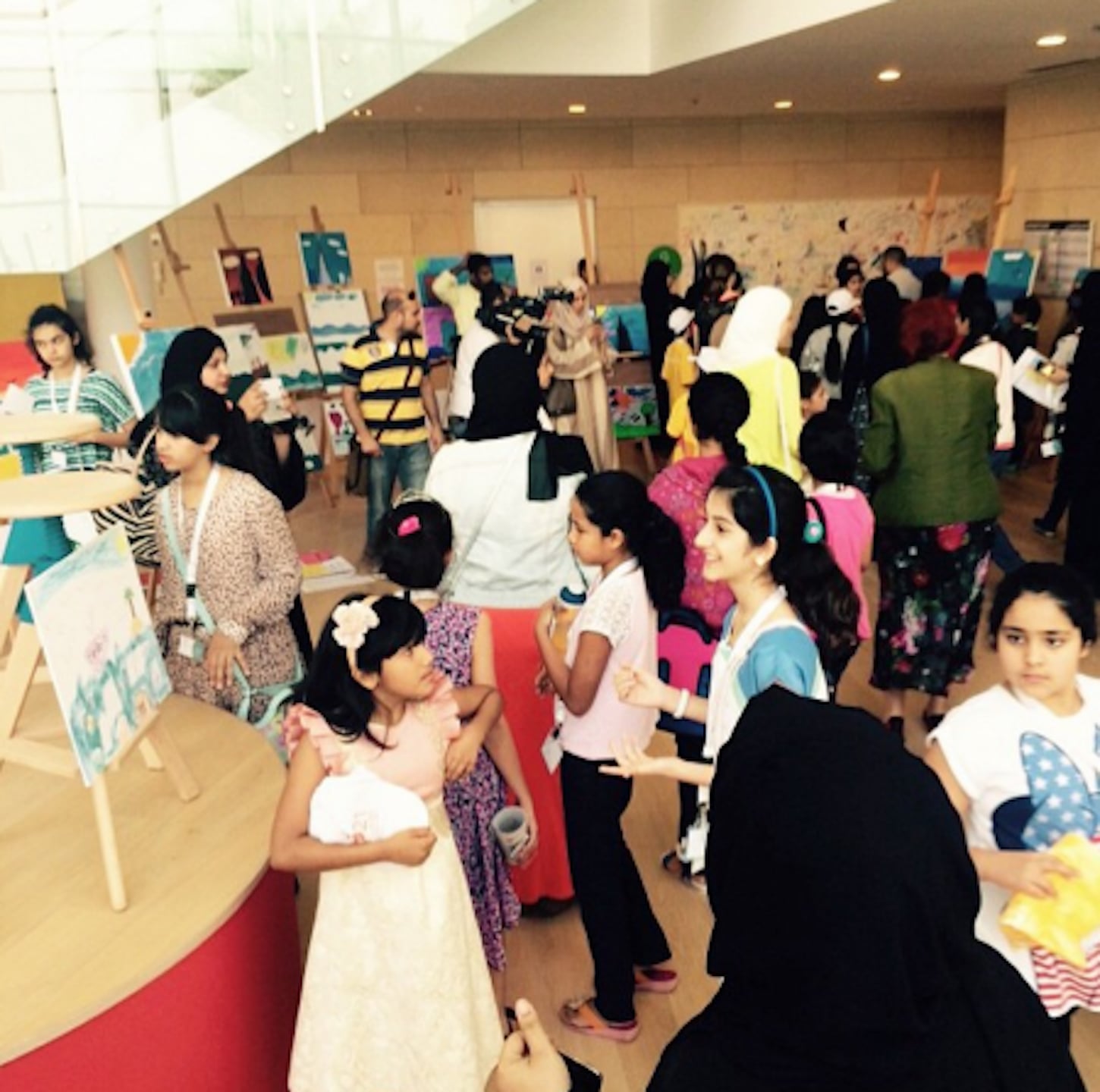 A new, three-year-long initiative is working to help orphans and underpriveleged minors in the UAE, and it's truly one-of-a-kind.
The Al Jalila Cultural Centre for Children, in collaboration with Enoc Group, has launched a cultural initiative that will support children through a number of arts workshops, which, according to Gulf News, "will focus on reorienting children's psychological and emotional needs."
Enoc Group will sponsor the program, which is part of the Al Jalila Centre's 'A Gesture of Goodwill' campaign, which has been operating to help children in need for the past year.
The latest program is in a response to what Dr. Mona Al Bahar, Executive Director of Al Jalila Cultural Centre for Children, calls "a need for more programmes that incentivise the youth to express their feelings and emotions through art."
The program is designed for children aged 4 through 16, but most of its participants will be orphaned children from Family Village. "We have found that theatre, music, arts and crafts play a major role in the development of these kids and in building their personalities," she said. Through this collaboration, we will be able to provide children several art workshops that can help them in discovering the artists within them.
"In previous visits of orphan children to our centre, we saw that these kids face some sort of emotional challenges. They have difficulties focusing among other issues," she said. "In coordination with the programme management at the centre, we have looked into how we can develop special therapeutic programmes that can help them overcome these challenges."
As of now, Enoc has pledged over 1 million Dhs, and will monitor their contribution over the course of the year to determine how to move forward.
Let's hope we'll be seeing more innovative and inspiring programs like that in the UAE in the future!
Image Source: Al Jalila Centre