Bahrain's Zainab Al-Khawaja Released From Prison With Son
This Human Rights Activist and Her Young Son Just Got Released From Prison... and the Twittersphere Loves It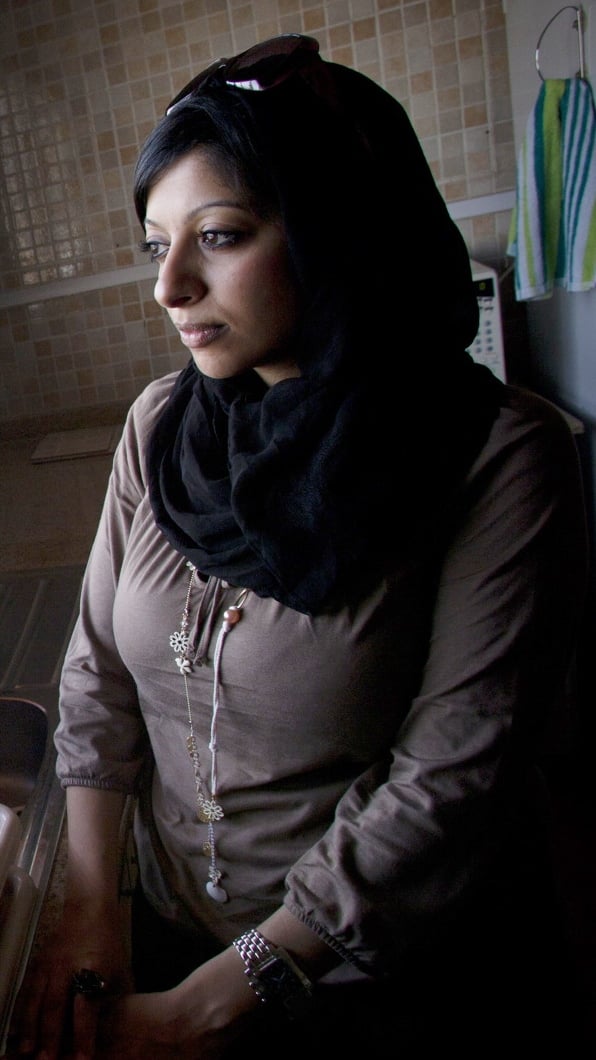 Social media was in high spirits on Tuesday, after human rights activist Zainab al-Khawaja was released from prison.
The Bahraini mother, had been behind bars with her son for approximately 50 days after tearing up a picture of the country's King Hamad bin Isa al-Khalifa.
Zainab, 32, was supposed to be locked up for three years and one month, but it's thought pressure from all over the world helped free her.
People were particularly concerned for her welfare because she was taking care of her son while jailed, and has other children with her husband at the family home.
Her sister, Maryam al-Khawaja, co-director of the Gulf Center For Human Rights revealed the news on Twitter, but added her sibling is at risk of going back to prison at any time. It's not the first time Zainab has been locked up, she was previously imprisoned for a year for similar reasons.
She wasn't the only one happy about Zainab's release; the Twittersphere has been campaigning for her to go free for months now.
Check out some of the reactions below.
Welcome the release in #Bahrain of Zainab al Khawaja on humanitarian grounds. @khalidalkhalifa

— Tobias Ellwood MP (@Tobias_Ellwood) June 1, 2016
Zainab al-Khawaja has been released! https://t.co/7LHoj9L7sR

— Nadim Houry (@nadimhoury) June 1, 2016
She is free!
Finally, some good news from #Bahrain where Zainab Al-Khawaja has been released. Now drop all charges! pic.twitter.com/TwndugIarb

— Lotte Leicht (@LotteLeicht1) May 31, 2016
Great news: #Bahrain releases humanrights activist Zainab Al Khawaja @angryarabiya! Now all charges must be dropped! pic.twitter.com/q1j9UqKuCd

— Amnesty Actions (@Amnesty_Actions) June 1, 2016
Finally, she is free #Bahrain Zainab Al-Khawaja has been released. pic.twitter.com/ORpEYWJACv

— Reem KHALIFA (@Reem_Khalifa) May 31, 2016
Zainab and her baby can be jailed at any point. Call on #Bahrain to drop all charges against Zainab Al Khawaja! pic.twitter.com/nRW0YiQ5Mv

— BIRD (@BirdBahrain_) May 31, 2016
Great to hear that Bahrain has released peaceful political prisoner Zainab al-Khawaja. Now, King Hamad, how about releasing the rest?

— Nicholas Kristof (@NickKristof) May 31, 2016