Barasti Opens Floating Bar in Dubai
A Floating Bar Has Popped Up in Dubai and There's No Place We'd Rather Be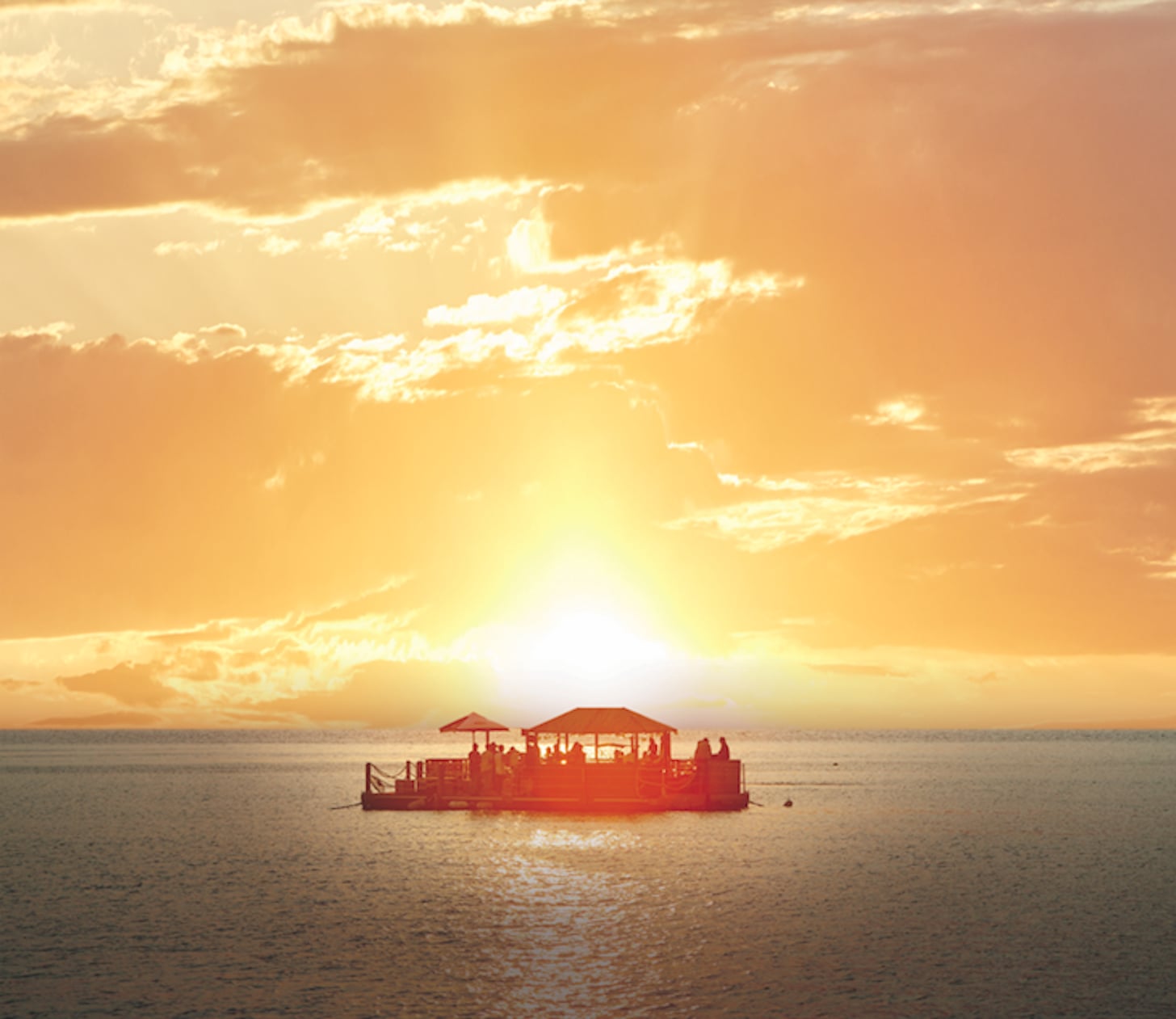 Imagine kicking back with a nice cold beverage at your favorite beach bar. Now imagine doing that in the middle of the Arabian Gulf with unobstructed views of the city skyline…sounds so much better, doesn't it?
Well, Dubai's popular restaurant and bar, Barasti is bringing just that to visitors for one month only. The venue is inviting guests to experience their floating bar, right in the middle of the water, so you can feel like you're getting away from it all for an hour each day. It may not be your own desert island but if you close your eyes and think of your ideal vacation destination for a few seconds, it might feel that way.
The Sunsets Festival Floating Bar has been open since October 1 and closes November 4, when the free three-day Sunsets Festival featuring "Rather Be" hitmakers, Duke Dumont, and Bakermat comes to an end. You and a friend can only gain access by buying a bucket of Corona beer for AED200 between 12 p.m. and 6 p.m. though so we hope you like hops.
Happy Instagramming!