The Best Actress Oscar Curse
The Oscar Curse Is Real! Best Actress Winners More Likely to Divorce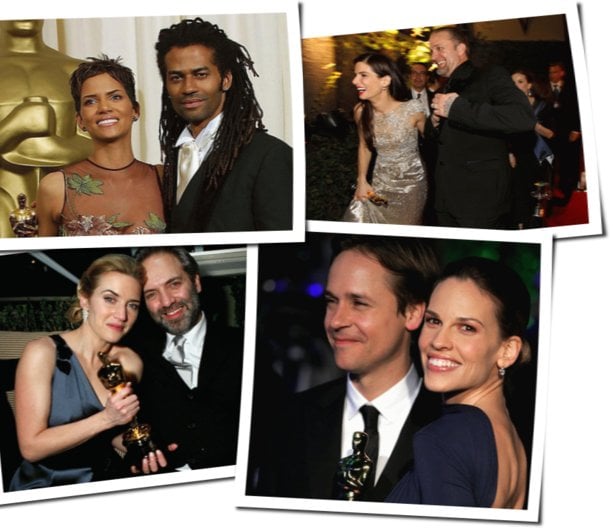 The Best Actress Curse is stuff of Hollywood legend, but actual researchers looked into the apparent trend and found that in fact a best actress Oscar winner has a higher risk of getting divorced than her fellow nominees.


With their picture-perfect mates, actresses like Sandra Bullock, Halle Berry, and Kate Winslet have stolen our hearts on Oscar night and then broken them when they announced the sudden end of their relationships, sometimes thanks to depressing reasons like infidelity. The researchers seem to blame the success, as one explained: "It appears that even the marriages of Hollywood actresses at the top of their careers are not immune to the consequences of violating social norms that affect the wider population. Our results suggest that the sudden success reduces the longevity of their marriages."
These norms — which hold that men should be more successful than their female partners — might explain why best actor winners don't see a statistical rise in the chance of post-Oscar divorce. Do you buy these claims?