Best Clubs in the World 2018
The Top Clubs in the World Right Now Will Inspire Your Party Vacation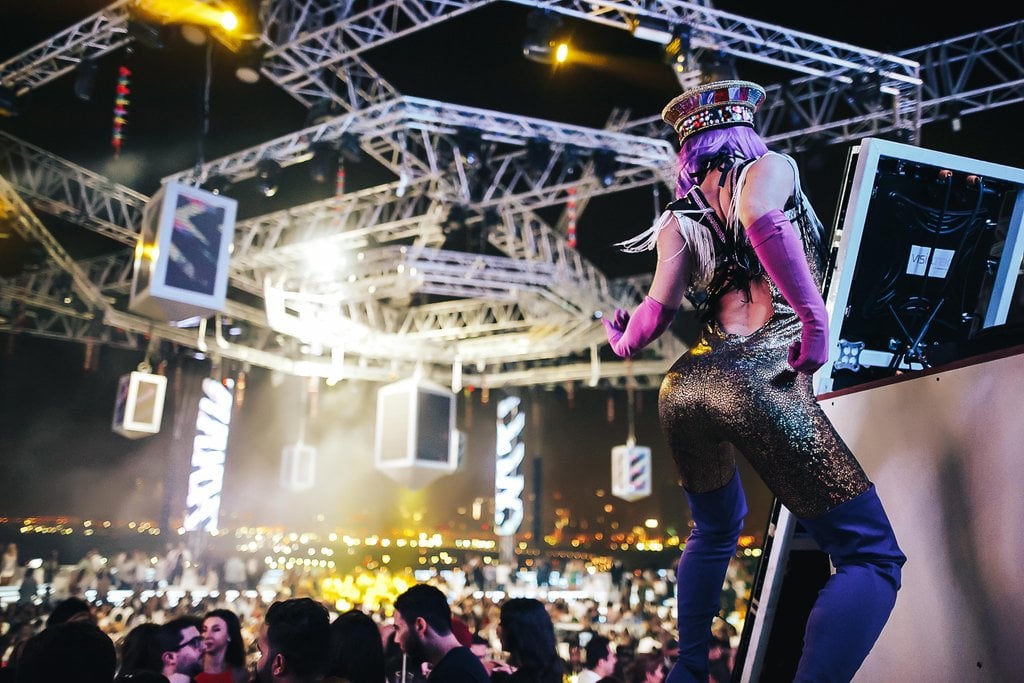 If you're lucky enough to have visited the iconic Pacha Ibiza, DC-10, Amnesia or Ushuaia in Ibiza, there's no doubt you've lived, and even you're feeling even more adventurous (questionably) there's even Berlin's Berghain or London's Fabric.
Now a Middle East-based venue has risen high in the ranks of the World's Top 100 Clubs, according to the prestigious DJ Magazine which took approximately 500,000 votes. White Dubai has joined the Top 20, thanks to its novel idea to change the set-up every night, meaning it jumped up six spots from the previous year.
The rooftop club has views of the famous skyline, holds 2,500 people at one time and even has their own apparel line. As if that wasn't enough all of these celebrities have been spotted getting their party on at the venue.
Ed Sheeran, Eva Longoria, Liverpool FC team, Justin Bieber, Kygo, Cardi B (who funnily enough was turned away before she before she became mega famous, ooops!), Frank Ribery, Bayern Munich FC team, Mohamad Salah, Michael Carrick, Manchester United FC Team, Scottie Pipen from the Chicago Bulls, Diego Maradona, Roy Ramond (who founded Victoria's secret), Ronaldo, Novak Djokovic, Lindsay Lohan, Frank Lampard, Michael Adams (Fashion TV owner ) and Ronaldinho, phew!
Green Valley, Camboriu, Brazil
Ushuaia, Ibiza, Spain
Zouk, Singapore
Echostage, Washington D.C, USA
HI IBIZA, Ibiza, Spain
Papaya, Croatia
Octagon, Seoul, South Korea
Pacha Ibiza, Ibiza, Spain
Fabric, London, UK
Berghain, Berlin, Germany
Bootshaus, Cologne, Germany
Amnesia, Ibiza, Spain
Noa Beach Club, Zcre Beach, Croatia
Printworks, London, UK
DC-10, Ibiza, Spain
Motion, Bristol, UK
Guaba Beach Bar, Limassol, Cyprus
Warung Beach Club, Itajai, Brazil
Zouk, Kuala Lumpur, Malaysia
White Dubai, Dubai, UAE
Image Source: White Dubai