Best Spots to View The Burj Khalifa
The Least Crowded Places to Get an Awesome Picture of the Burj Khalifa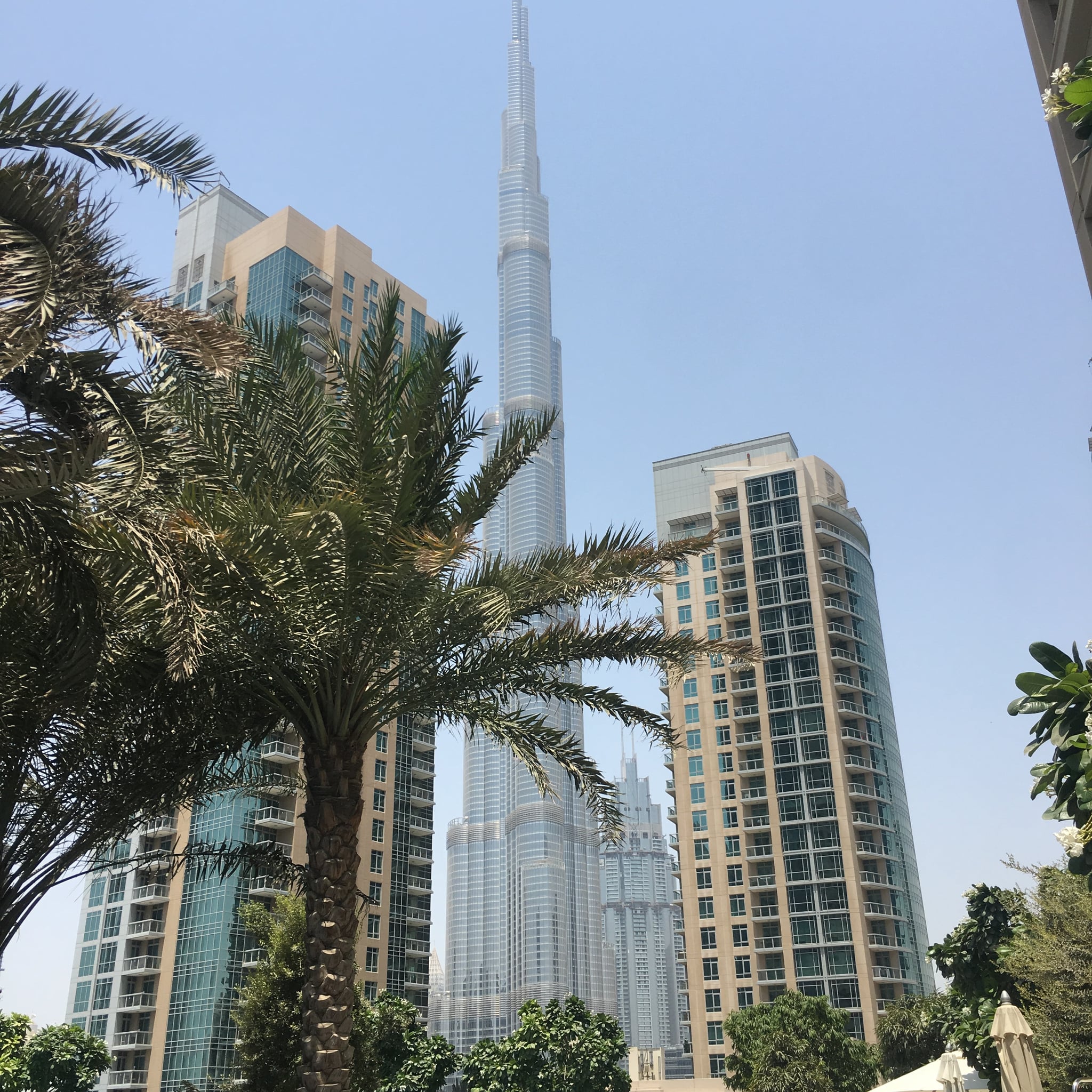 The Burj Khalifa is the focal point of Dubai's skyline, and whether you're a tourist or you've lived here for years, it's hard to walk by the amazing structure without taking a snap. It isn't always easy to get the perfect shot, though, especially in the evenings when the building is lit up and large crowds form around the Dubai Fountain.
There are ways to photograph the Burj and the fountain without having to fight with crowds-- and we've found the best spots to enjoy one of the most breathtaking landmarks in Dubai.
The balcony at the Palace Hotel
The balcony at the Palace hotel is the most luxe place to take in the Burj Khalifa and the nightly fountain show. Overlooking the Palace's gorgeous pool, you can get a perfect shot of the building without any of the hassle going on below. Added bonus: there's a clear view of Dubai's new opera house from this spot, too. Enter into the main lobby and walk straight to the terrace.
The parking lot of Burj Views
This residential building in Downtown Dubai is a bit removed from the fountain, but it's one of the best and least known spots to get a full-length shot of the Burj Khalifa. With a Carrefour, Flywheel, and Clinton Street Baking Company on the ground floor, taking a selfie with the Burj isn't the only reason to visit this complex.

The bridge above Fortnum and Mason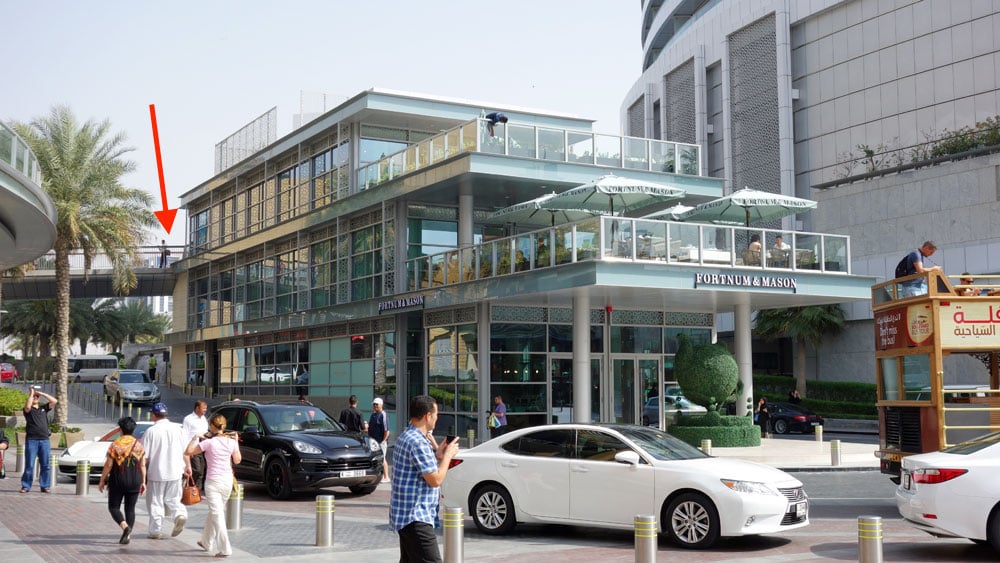 Directly behind the bridge connecting the Dubai Mall to Souk Al Bahar, there's another bridge that has way fewer traffic jams. Especially since the New Year's Eve fire at the Address Downtown, the bridge that used to connect the hotel to the mall sees far less pedestrians than the one directly in front of the fountain. Take the elevator inside Fortnum and Mason to the 1st floor and exit the tea shop directly onto the bridge. There, you have a perfect view of the Burj and the fountain.