Biggest Cup of Hot Tea Poured Guinness World Record Dubai
Dubai's Latest Guinness World Record Is a Tea-Lover's Dream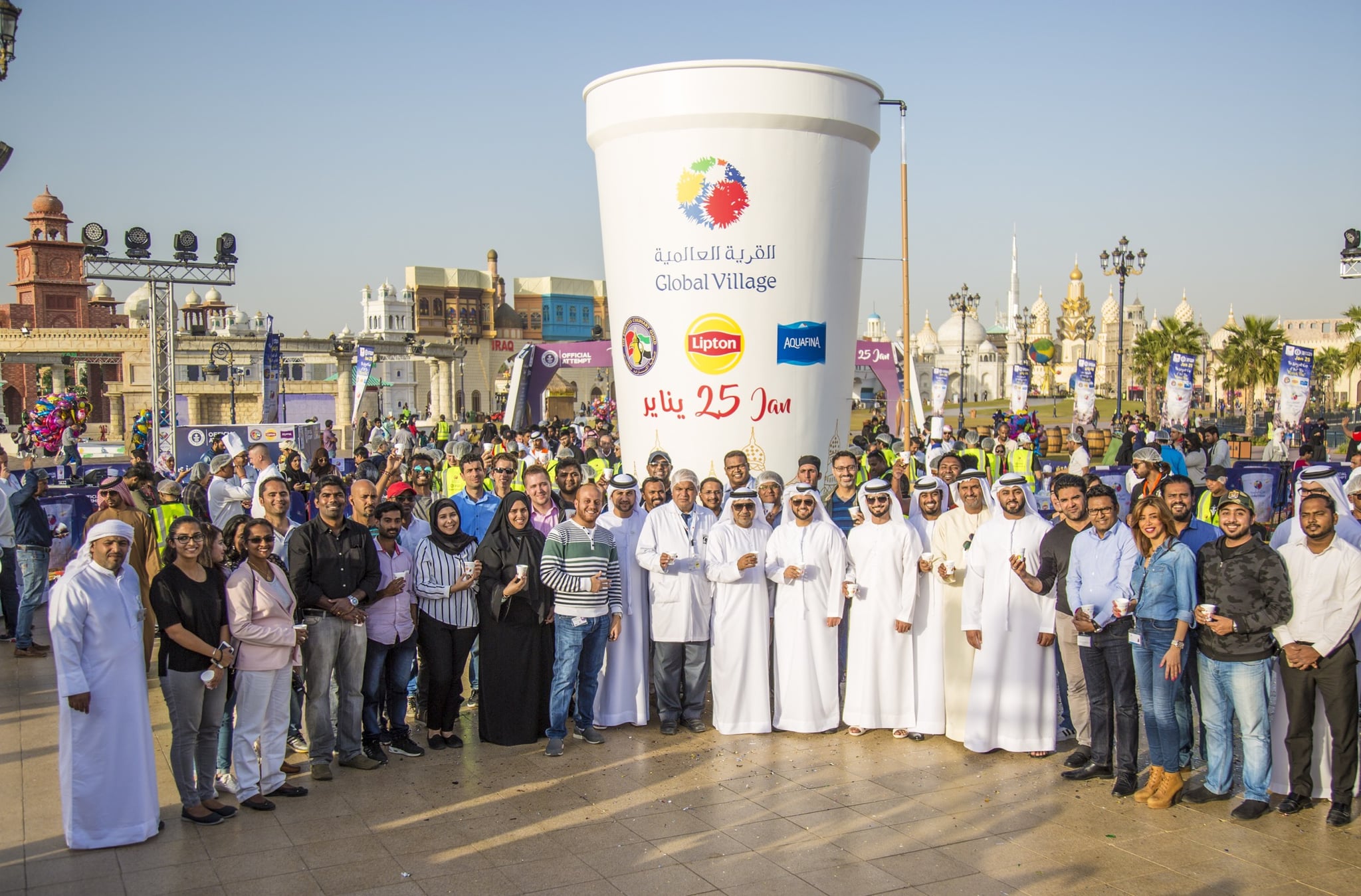 Whether it's been a long day at work or you're feeling slightly under the weather, there's practically nothing a cup of tea can't help with, right? So all you tea lovers out there will adore the latest Guinness World Record set in Dubai.
The region's largest multicultural festival park, Global Village, pulled off pouring the Largest Cup of Hot Tea on the planet – that's a whopping 5,000 liters of Karak. Measuring 3.66 meters in height by 1.42 meters in diameter, it could serve an impressive 50,000 guests.
They mixed 155kg of Lipton Tea Powder with 270kg of milk powder, 360kg sugar, 4.5kg cloves, 135kg ginger, 27kg cinnamon sticks and 27kg of cardamom powder before brewing for several hours. We're not sure we could wait that long for a sip.
A cup of tea might seem simple enough to make but it took 120 chefs to do the job. Thursday's stunt totally smashed last year's world record in Shanghai.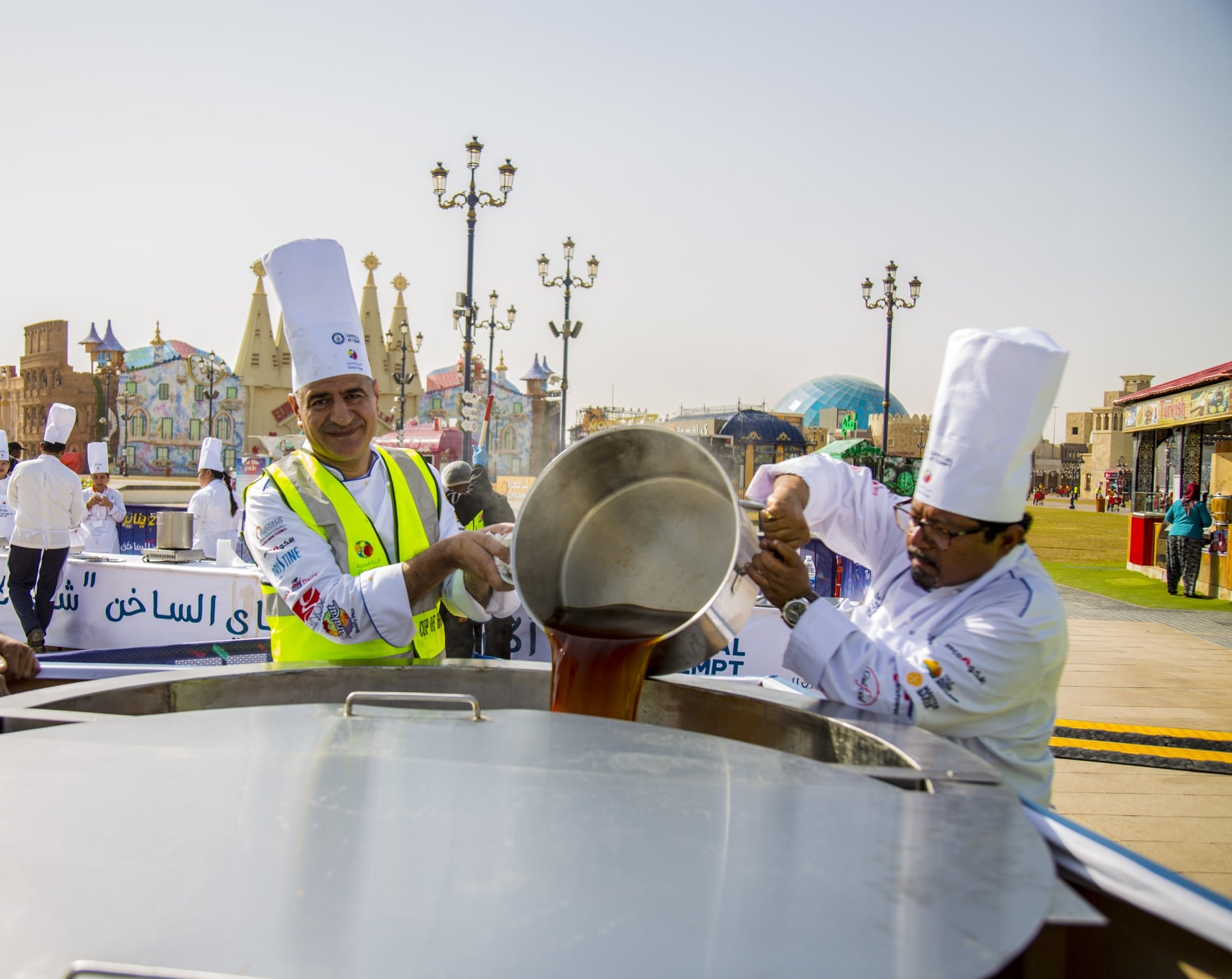 Open until April 7, Season 22 of Global Village has plenty of other tea offerings, including Japanese bubble tea, Turkish black tea, Emirati saffron tea and Jasmine tea from Morocco.
Global Village showcases 75 cultures through its 27 pavilions, 23 restaurants and 120 food stalls. Accessible from either the Cultural Gate or Gate of the World, its costs just AED15 to get in and those aged 65 and over, or People of Determination, can enter with one companion for free. As if that's not reason enough to visit, they've really stepped up the experience by creating addition free spaces, roof lighting special effects and a dedicated ladies and children's area during concerts.
Also new to Global Village is a carnival experience which has 28 family-friendly rides and more than 100 arcade games.
See the full list of pavilions and a gallery for a glimpse of what's on offer.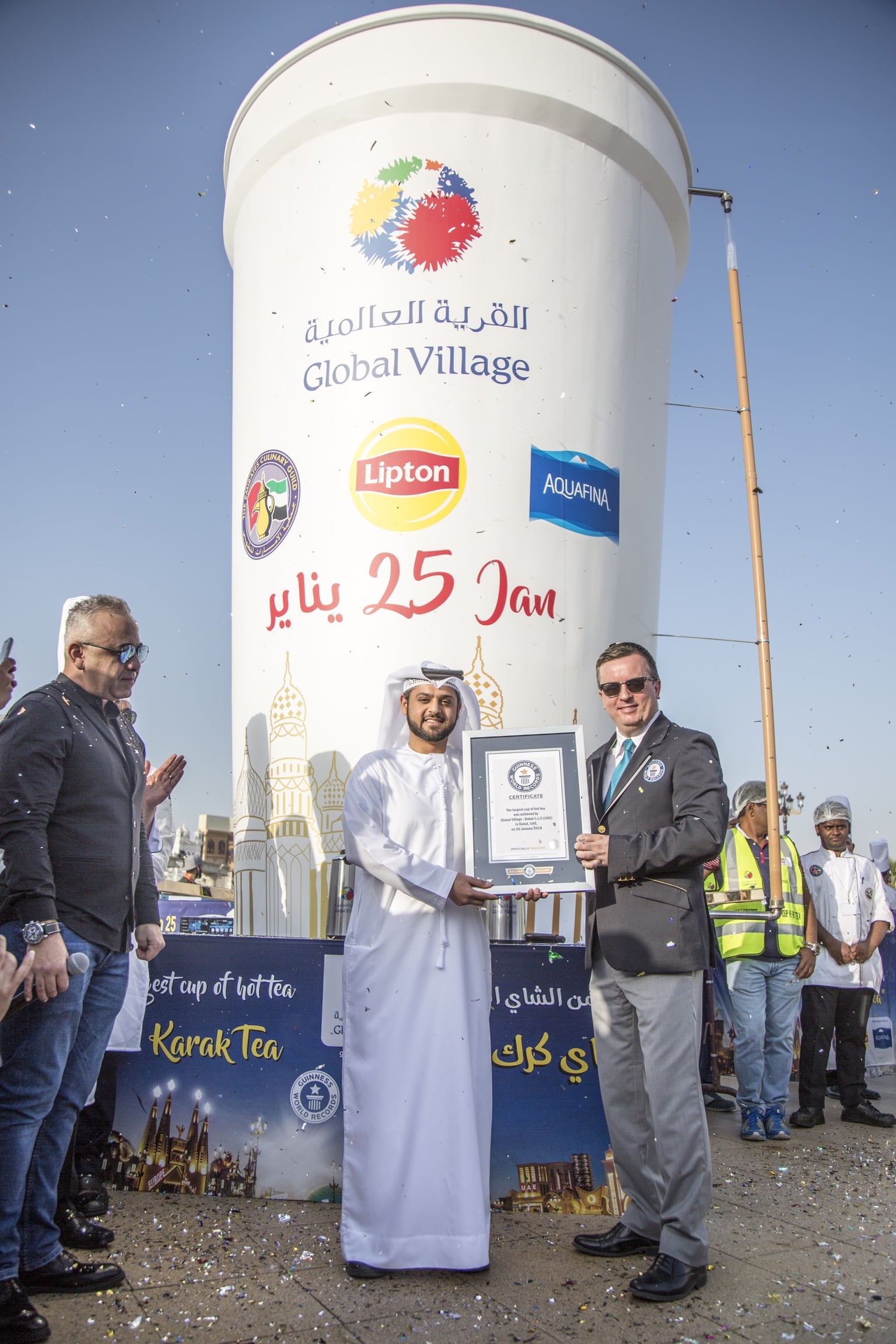 Image Source: Global Village