Burj Khalifa Lights Up With Avengers: Infinity War Countdown
This Huge Publicity Stunt Proves No Country Is More Excited For Avengers: Infinity War Than the UAE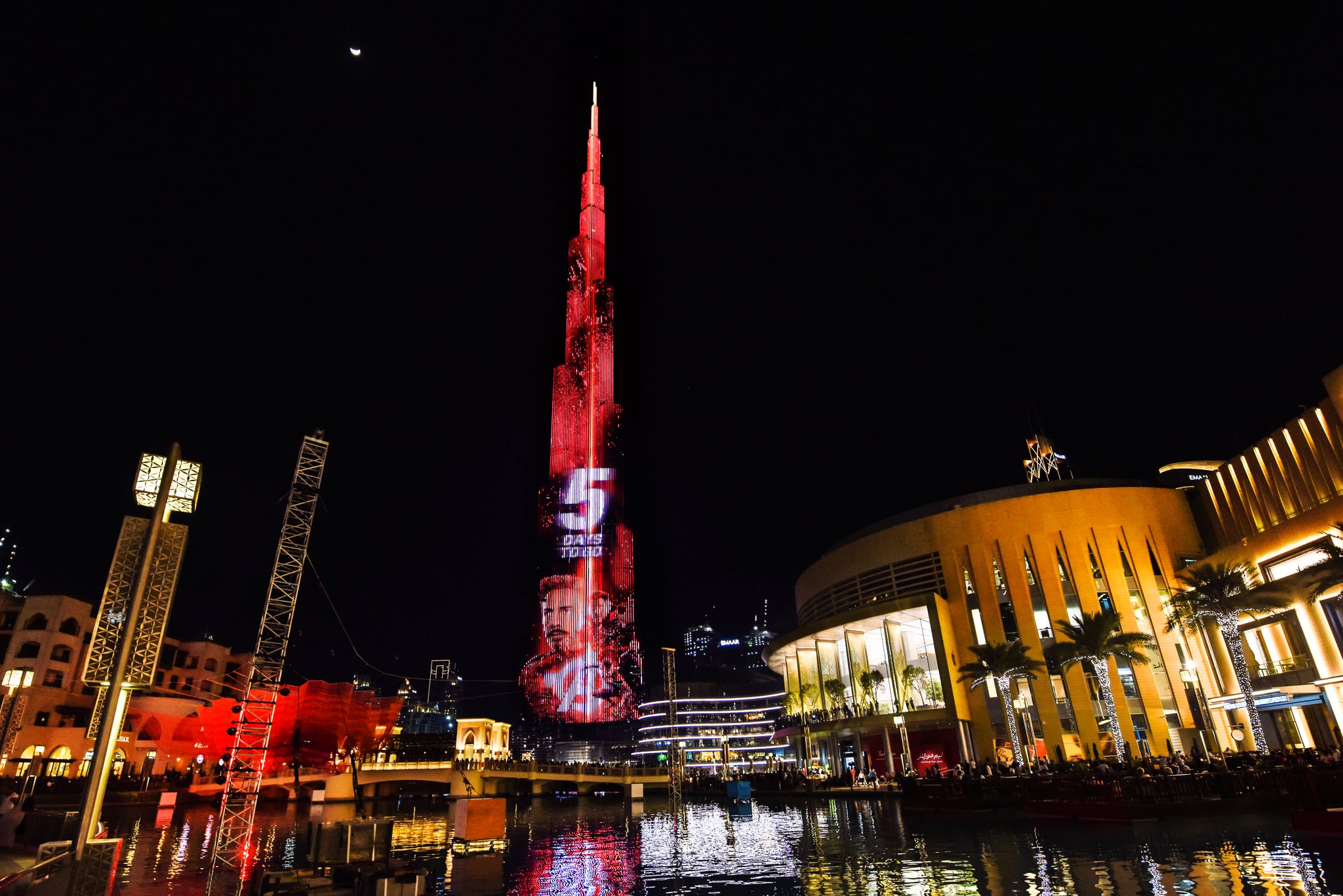 It's the center of attention not only come New Year's Eve, but on pretty much every tourist's trip to Dubai, and can be see almost everywhere in the emirate. So it's fair to say the Burj Khalifa is one of the most popular attractions in the UAE and the world.
So what better way to show how eager a country is to see the new Avengers: Infinity War flick than by blasting a countdown on the tallest building in the world? Ahead of the movie's release April 26, every evening at 7:50 p.m. spectators will see a countdown to the motion picture's release.
Sounds excessive doesn't it? But when you consider how epic this film is gonna be, perhaps it's the most appropriate way to celebrate.
Avengers: Infinity War features a whole host of characters, including Captain America and Iron Man, from the film franchise and is described as the "deadliest showdown of all time" for the cast. The super squad "must be willing to sacrifice all in an attempt to defeat the powerful Thanos before his blitz of devastation and ruin puts an end to the universe". Helmed by Anthony and Joe Russo, the likes of Chris Evans, Scarlett Johansson, and Chadwick Boseman feature in the action-adventure.
Can not wait.
Image Source: Emaar