Burjuman Mall Dubai's Human Claw Machine
1 Mall's Human Claw Machine Looks Like Too Much Fun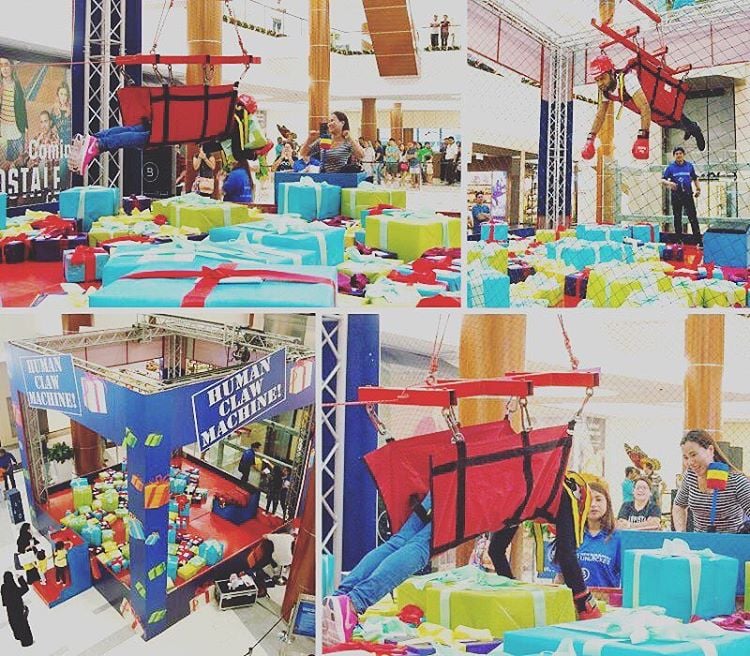 We've all been there… playing the claw machine in an arcade and you're convinced the system is against you when never manage to grab a prize. But this revamped version of the game in a Dubai mall puts destiny in your own hands…literally.
The Human Claw Machine at Burjuman Mall launched this month and participants must attach themselves to a crane to play. Sound dangerous? Well it could be if the pal you choose to play with wants to make life hell for you (mwahahaha!). Otherwise players must team up to guide the person/claw toward the box they want to grab. Don't worry, a helmet is provided!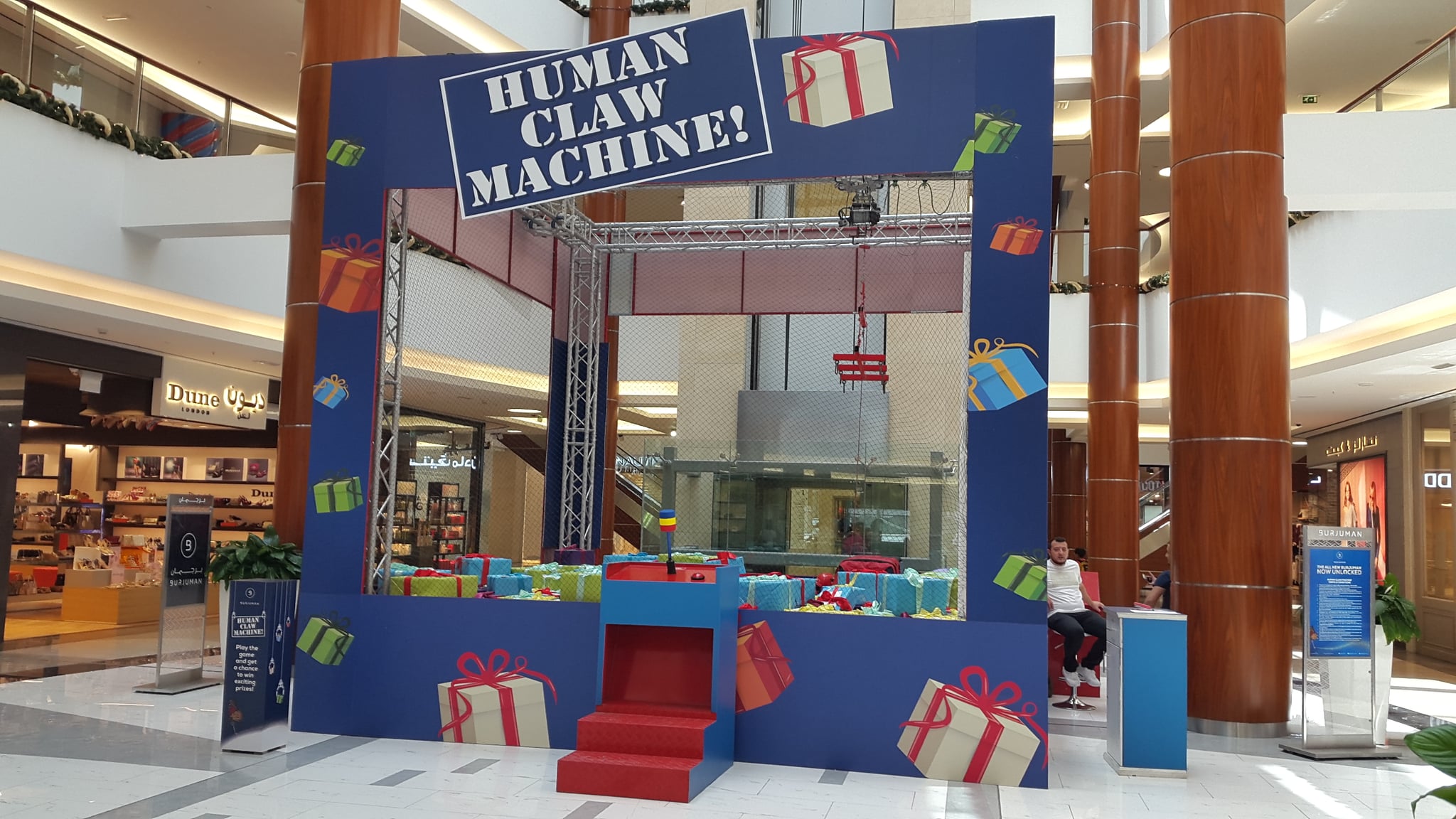 The only catch is you'll have to spend AED300 at stores on weekdays or AED400 on weekends (Thursday, Friday and Saturday) to participate. Prizes include BurJuman Gift Cards, smart phones, TVs and more, so get strapped in!