Cairo University Zumba Dance
These Hijabis Welcomed New Students With a Zumba Dance and Some People Aren't Happy About It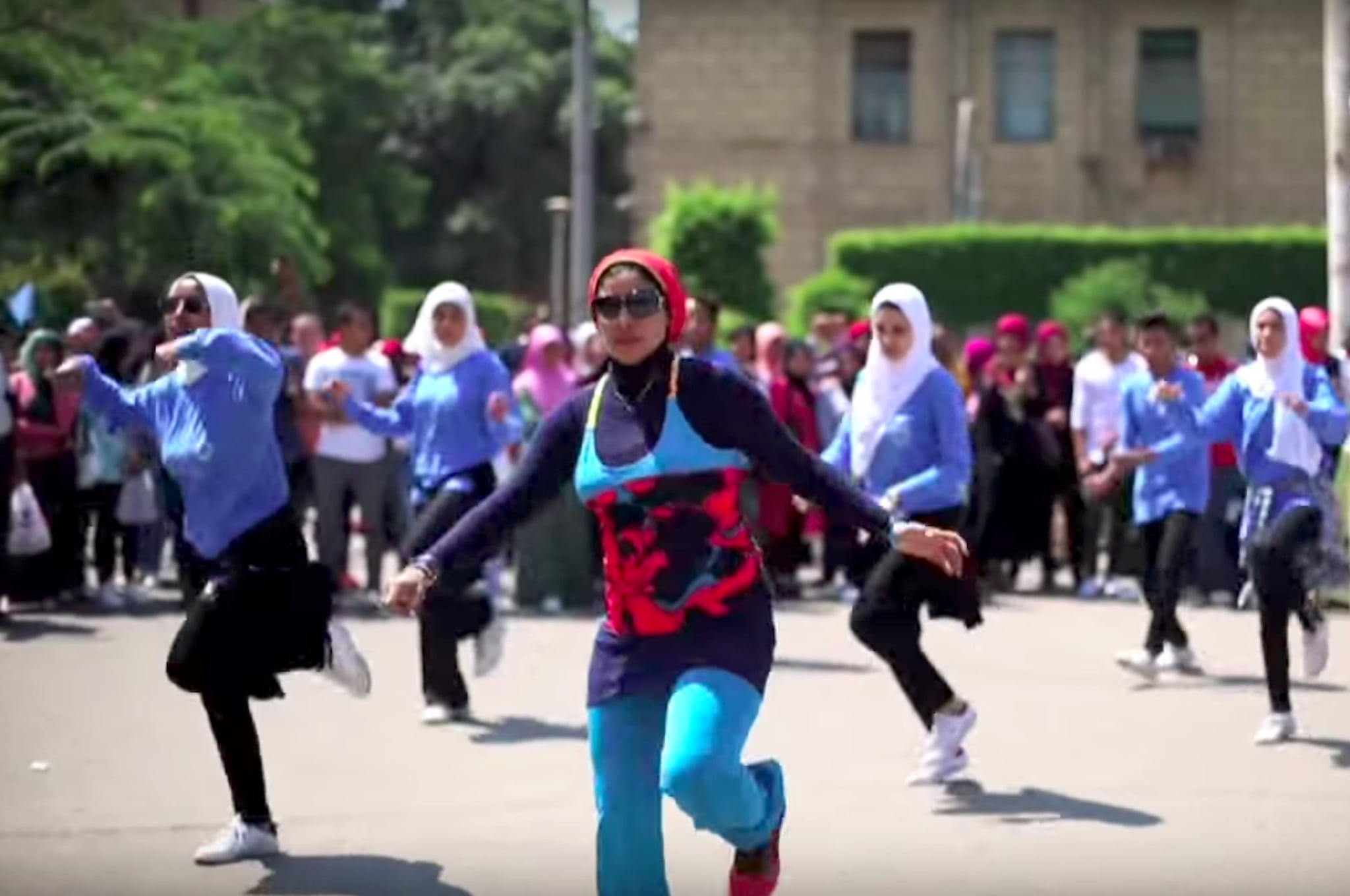 The start of a new school year isn't always easy, but a group of female students at Cairo University made a big effort to make new students feel more welcome on campus.
The group of hijabi-clad women took to a public space on campus, and were surrounded by people as they broke out in a Zumba-style dance.
The dance only lasted for a little over a minute, but the women (who were also joined by a few male students) certainly attracted a big crowd, as well as a bit of unwanted attention.
Though Al Arabiya reported that the dance drew criticism, with some people on social media calling it a "shame" to see the women dancing, the overall feedback was positive.
"Good for them! God/Allah wants us to exercise and enjoy ourselves!!," one comment read.
"Good for them, about time too! Let them dance and do sports and enjoy themselves!," wrote another.
Watch the entire video below!