Call Me Maybe Parody
This Call Me Maybe Cover Hilariously Parodies Indian Marriage Ads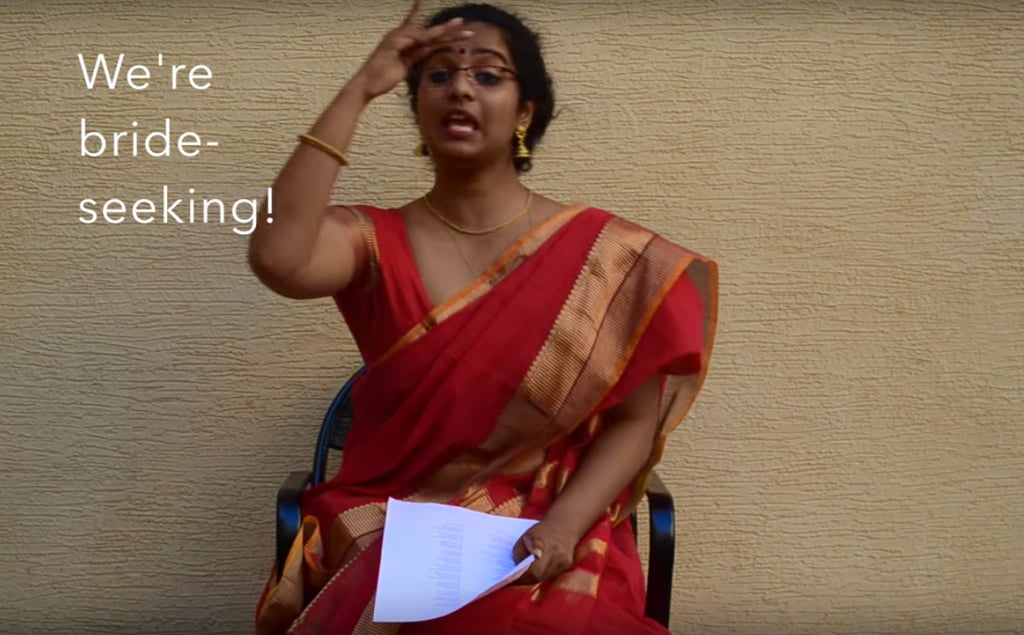 In a hilarious video that went viral on YouTube within weeks of posting, Chennai-based college students Asmita Ghosh and Anukripa Elango create a parody of Carly Rae Jepsen's 2012 hit Call Me Maybe, and it can't be missed.
The video was created as part of a college parody contest this past spring, and the girls, who were seniors at the Indian Institute of Technology Madras, wrote the lyrics over the course of just one night. They spent four hours shooting the film, which stars their friend Krupa Varghese as a mother who is searching for a wife for her son. The video is titled "Be Our Pondati," which is Tamil for "be our wife."
The video is a spoof of a traditional Indian "matrimonial advert," in which families write on behalf of their bachelor sons, listing their impressive accomplishments. The girls use lines from actual matrimonial ads, asking for "a tall, thin, fair girl," who is "homely." The mother in the video boasts that her son has an MBA and a size 10 shoe, "because it matters, baby."
Ghosh, who is one of the creators of the video, told NPR that the song "wasn't made with the intention of being a scathing social commentary," the three students have "used our 15 seconds of fame to start a conversation about double standards — not just in matrimony — but across the board in India."