Call to Prayer at Spanish Palace
A Video of This Man Reciting the Call to Prayer in Spain Went Viral For All the Right Reasons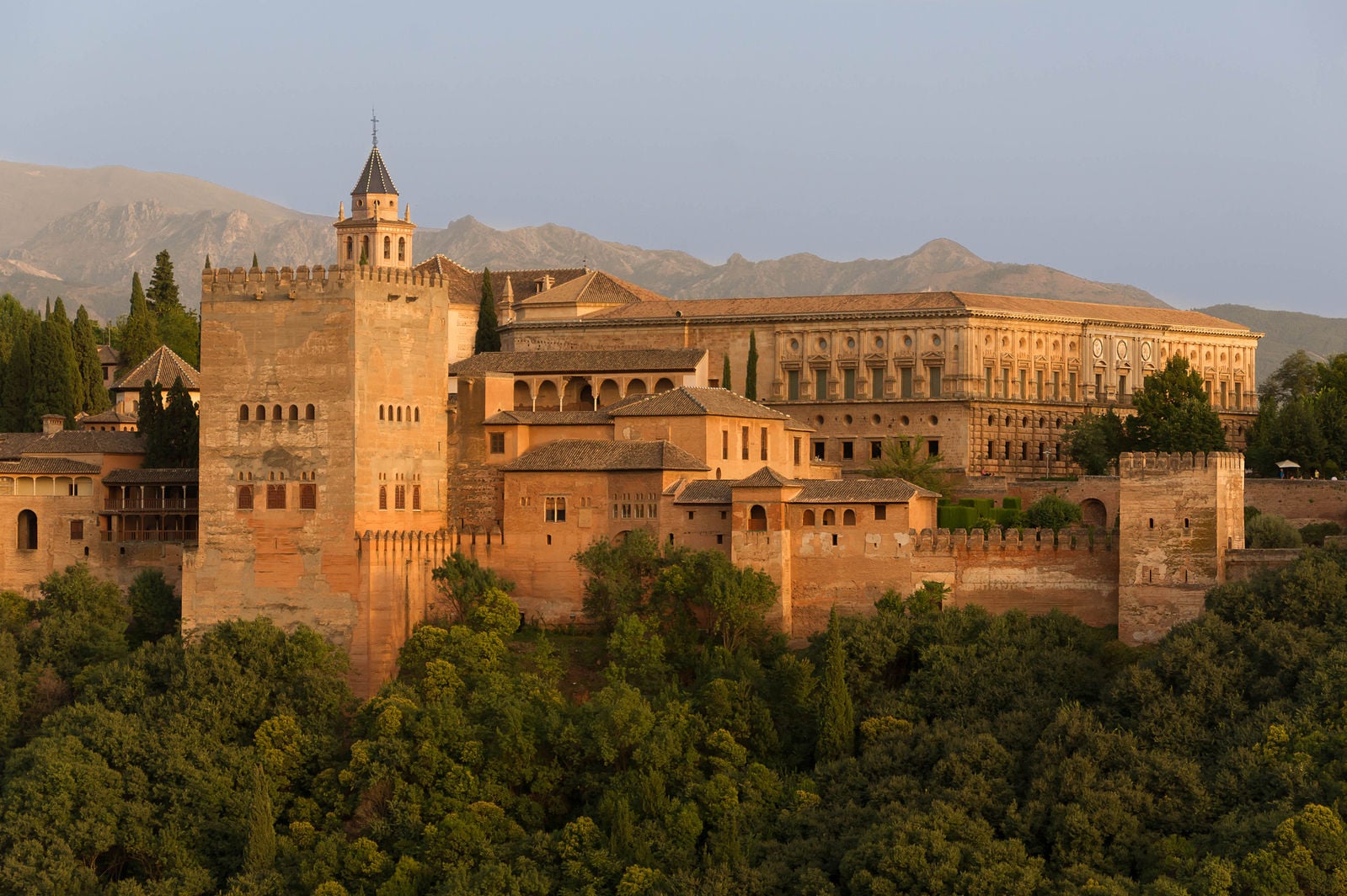 In the Middle East, it's common to hear the call to prayer, or adhan, throughout cities five times a day.
While we're used to it in the region, there are other parts of the world where the beautiful sound of the call to prayer stops people dead in their tracks.
This happened in Spain earlier this week, and a video of the moment is quickly going viral.
While visiting the Alhambra palace in Grenada, Spain, Syrian-born Mouaz Al-Nass stopped when he felt that the walls of the palace had missed "hearing the call to Allah."
According to Al Arabiya, "Alhambra Palace was built by Muslim rulers of Granada during the end of Muslim rule of Spain by Yusuf I during the 1330s. In 1492, Granada came under Christian rule and the palace was known at the time to have been a final place of refuge for artists and intellectuals as the Spanish Reconquest took place by Christians who eventually won victories over Al Andalusia."
When Mouaz began the prayer, it was the first time the adhan had been sung in the palace in over 500 years.
Mouaz uploaded the video to Facebook, and it quickly went viral. It's easy to see why this moving video has been viewed over one million times!
أذان داخل قصر الحمراء في غرناطه Call to prayer inside Alhambra palace

Posted by ‎Mouaz Al-Nass - معاذ النص‎ on Thursday, September 7, 2017
Image Source: Wikimedia Commons