Caroline Wozniacki Australian Open Trophy
This Tennis Star Booked a First Class Emirates Ticket...For Her Massive Trophy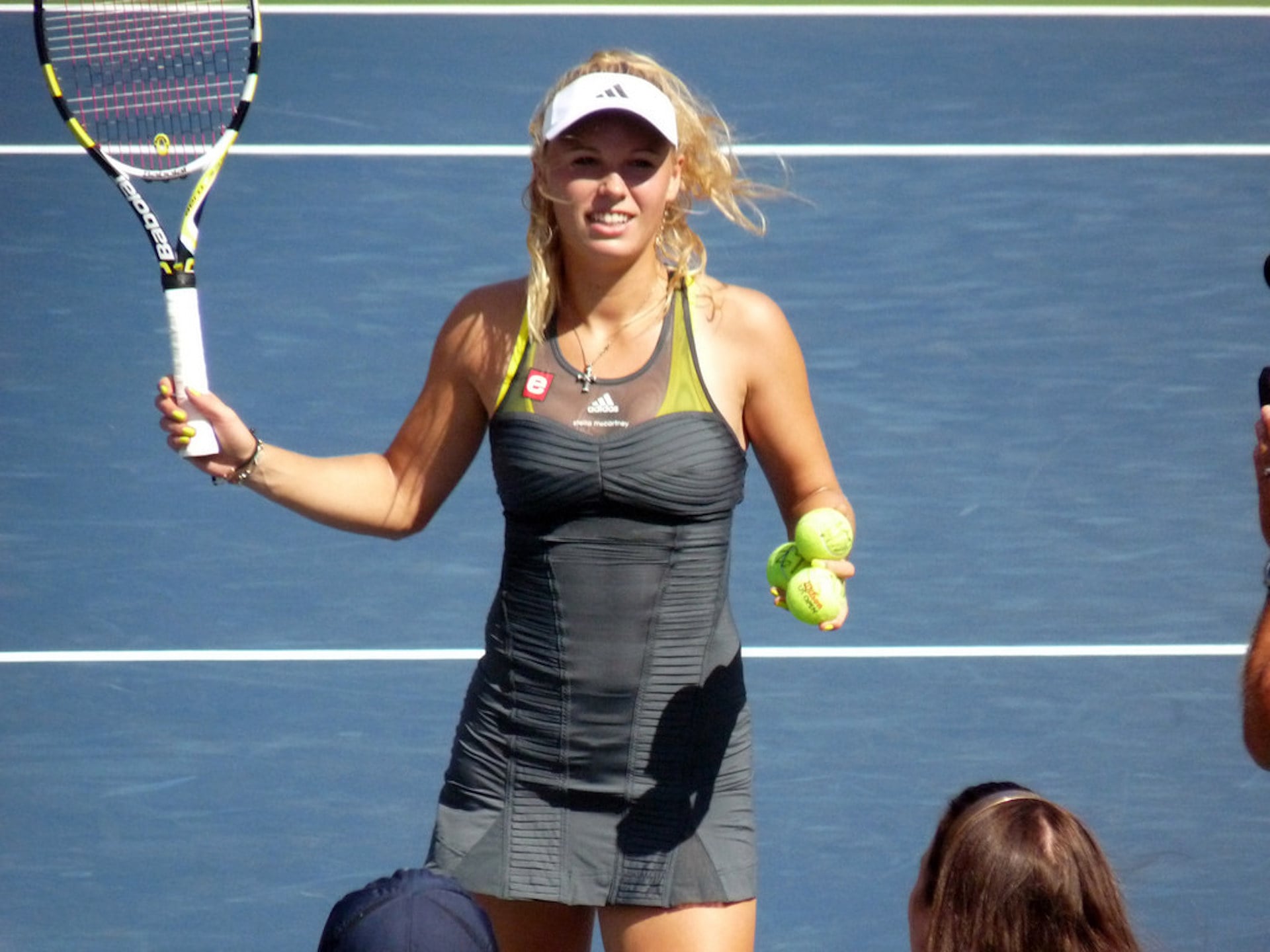 The Australian Open is one of the biggest tennis tournaments of the year, and when 27-year-old Caroline Wozniacki won the tournament over the weekend--her first major title--she celebrated in a big way.
After defeating Simona Halep in the women's tournament at the Rod Laver Arena, the newly-minted champion popped some champagne before heading home.
The Danish national booked two tickets for her flight home from Australia-- one for her, and one, naturally, for her trophy.
She shared a photo to her Instagram stories of her Daphne Akhurst Memorial Cup trophy resting cozily on a first class Emirates seat.
.@CaroWozniacki's #ausopen trophy got its own seat on the plane (and is obviously living a better life than most of us) pic.twitter.com/G5KFesPyj0

— D'Arcy Maine (@darcymaine_espn) January 28, 2018
It's no wonder she treated the prize with such care: despite being ranked as the world number one women's tennis player according to WTA rankings, this is her first major win.
Speaking to the press after the match, she said that the victory was "very special."
"It feels really good, it's great. I basically have beaten any player that's been playing and is on Tour right now. This [a major title] was the only thing missing," she said.
With Serena back on the circuit, Caroline will have to step up her game, but for now, we're glad she's enjoying her much deserved success.