Cave Church Middle East
This Cave is Home to The Middle East's Most Amazing Church
After being evicted from Cairo in 1970, a group of Coptic Christians relocated to the foot of south east Cairo's Mokattam Hills. Now, the residents of this small town are known 'Garbage Workers,' and they make their livings by sorting through Cairo's trash.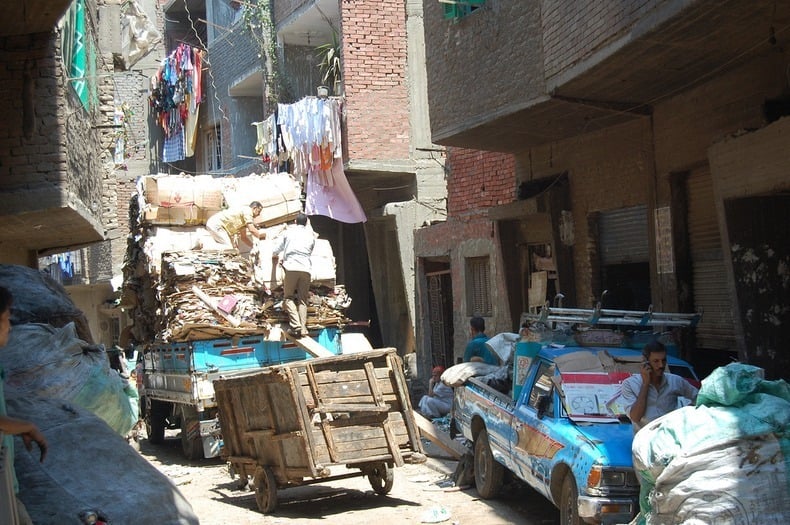 Because they had once been forced to flee their home, the Zabbaleen, as they're called, were reluctant to start building churches in their new community. Instead of creating new houses of worship outside where others could see, the Zabbaleen began creating churches inside caves formed by the mountains-- and they're absolutely stunning.
One of the most amazing things about the Zaraeeb community is the Cave Church that they carved into the Moqqatam Mountain. It was the first place I visited in Manshiyat Nasr and it was the starting point of the whole adventure #perception #athanasius #zaraeeb #cairo #egyptisbeautiful

Posted by eL Seed on Tuesday, May 17, 2016
In 1975, the first Coptic Church in Mokattam Village was built. Since then, several more churches have been build inside of caves including the Monastery of St. Simon the Tanner. With a seating capacity of 20,000, St. Simon is the largest church in the Middle East. The site has been developed over the years, and the result is stunning. Check out the photos below, which show the intricate beauty of this unique cave church.
Image Source: Flickr user vagabondblogger