Hide yo kids, hide yo wives. Justin Trudeau is stealing hearts everywhere [1], and nobody is safe — not even the Trumps. The internet is calling Canada's hot prime minister Mr. Steal Yo Girl [2] because of his irresistible charm. And there are photos of Kate Middleton, Ivanka Trump, Emma Watson [3], and Donald Trump [4] who are caught looking at him with total admiration and even lust. Hey, we probably wouldn't be able to resist him, either.
Here's all the proof you need ahead.
Says to herself: "Try not to smile so big, Emma."
Stop, my husband's right here.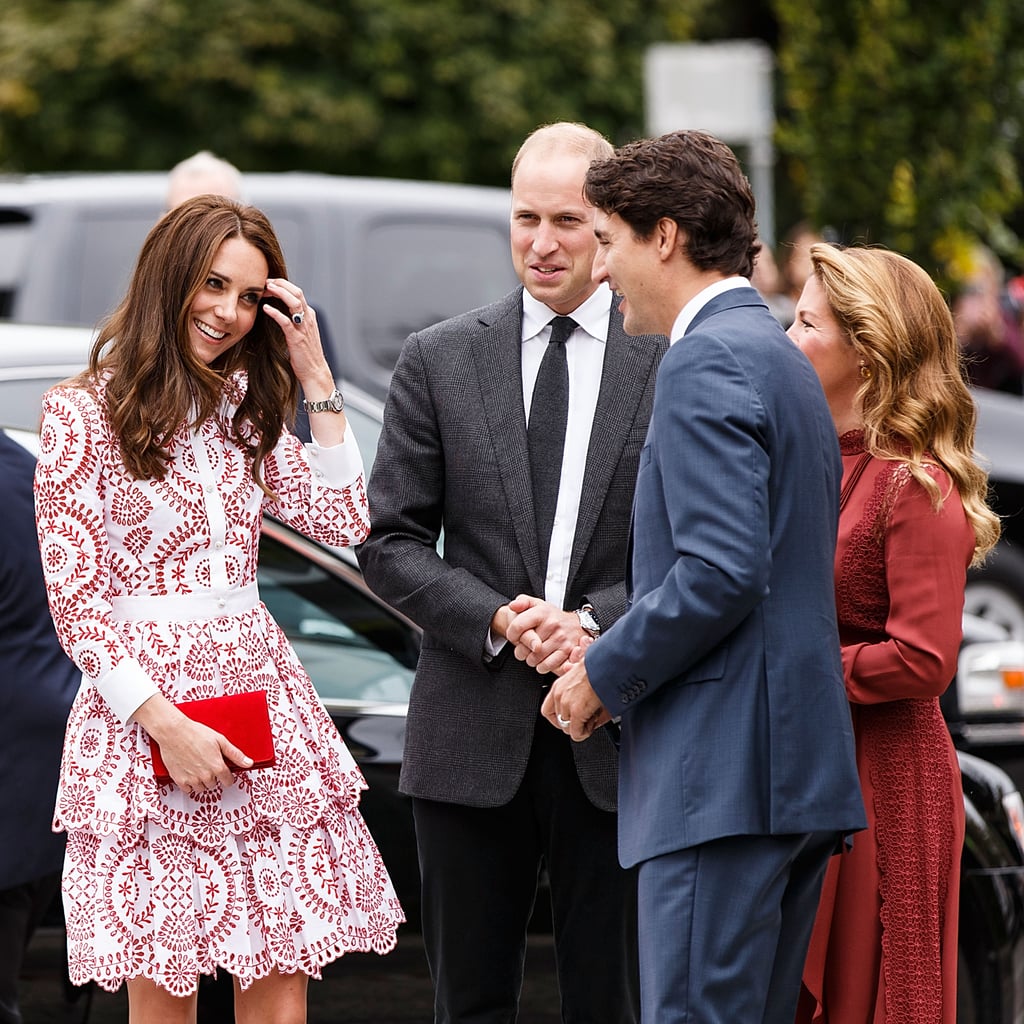 I'm not even listening right now.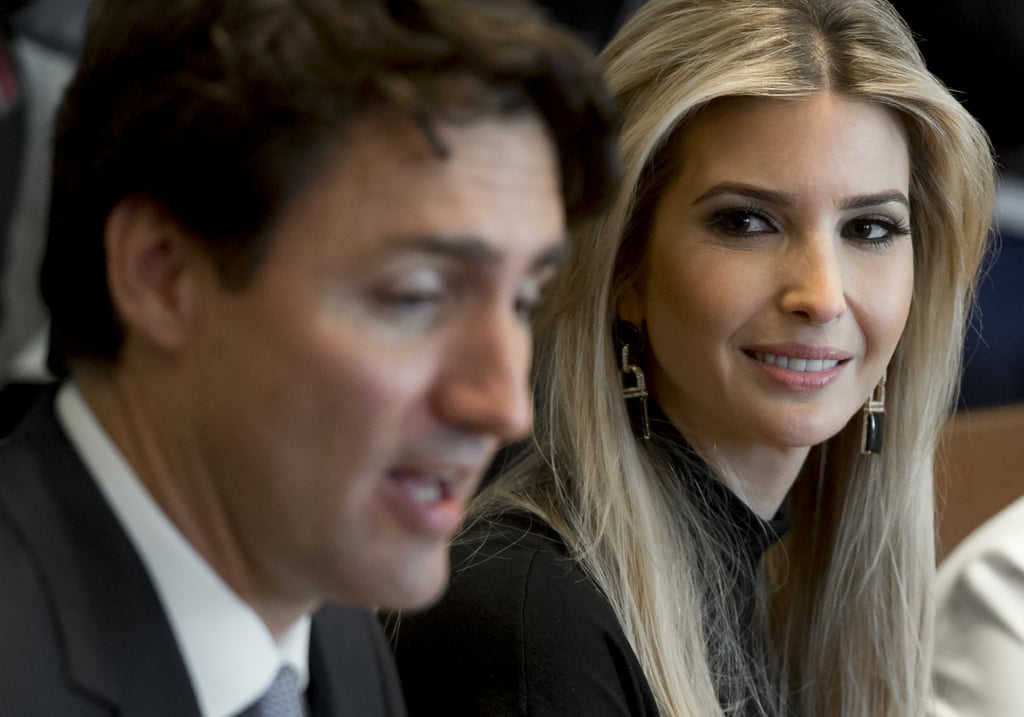 The things I would do to you.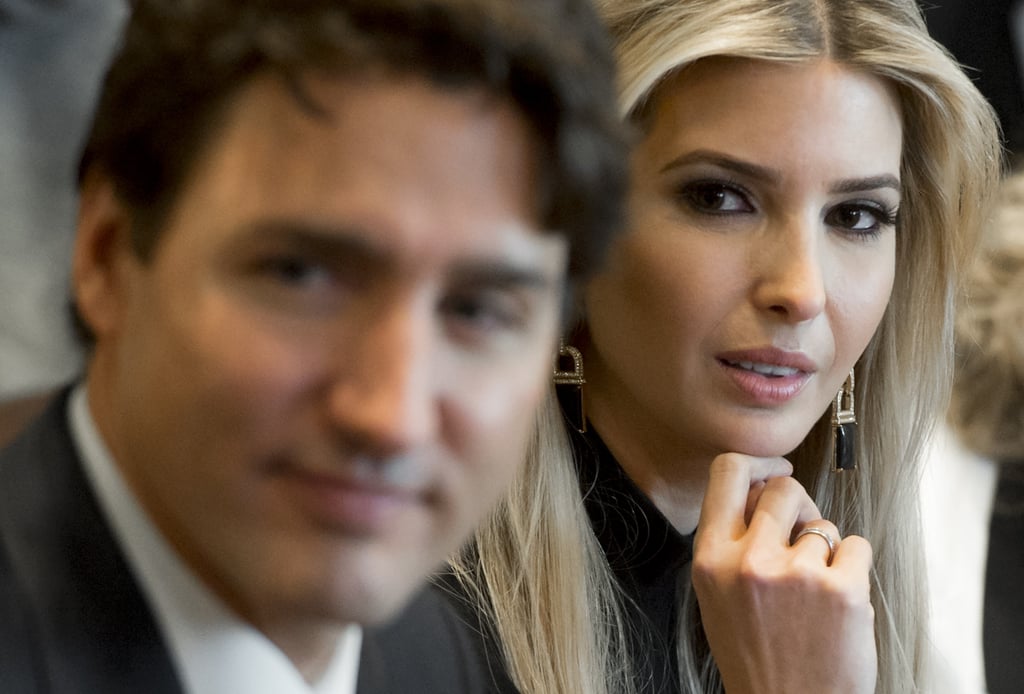 Wow, Ivanka was right.