Chateau de Fontainebleau's Imperial Theatre Partly Restored
You Have to See This Famous French Palace Restored and Renamed After a UAE Sheikh
Château de Fontainebleau's Imperial Theatre was already a stunning sight to see but after a restoration and renaming, the place is on fine form. Now called the Sheikh Khalifa bin Zayed Al Nahyan Theatre, after the Government of Abu Dhabi agreed to fund it in 2007 (it also means a Louvre Abu Dhabi is coming soon!), it's expected to open to the public again in spring 2019. But June 2017 will see the place undergo a second phase of restoration, so if you think this looks awesome, there's more to come…
The whole project means they've saved the original stage sets from the times when Napoléon III used the space.
"The protection of cultural heritage anywhere is of the upmost importance to ensure that the history of our societies and civilizations is passed onto future generations," His Excellency Mohamed Khalifa Al Mubarak, Chairman, Abu Dhabi Tourism & Culture Authority said about the UNESCO World Heritage Site. "It is through our common commitments to this cause that we have been able to make great strides in our cultural cooperation with France. The renovation of the Sheikh Khalifa bin Zayed Al Nahyan Theatre represents our nation's dedication to the preservation of this heritage, not just within our own region, but internationally as we strive towards a global community united by culture."
See the gallery for what it looks like now.
Before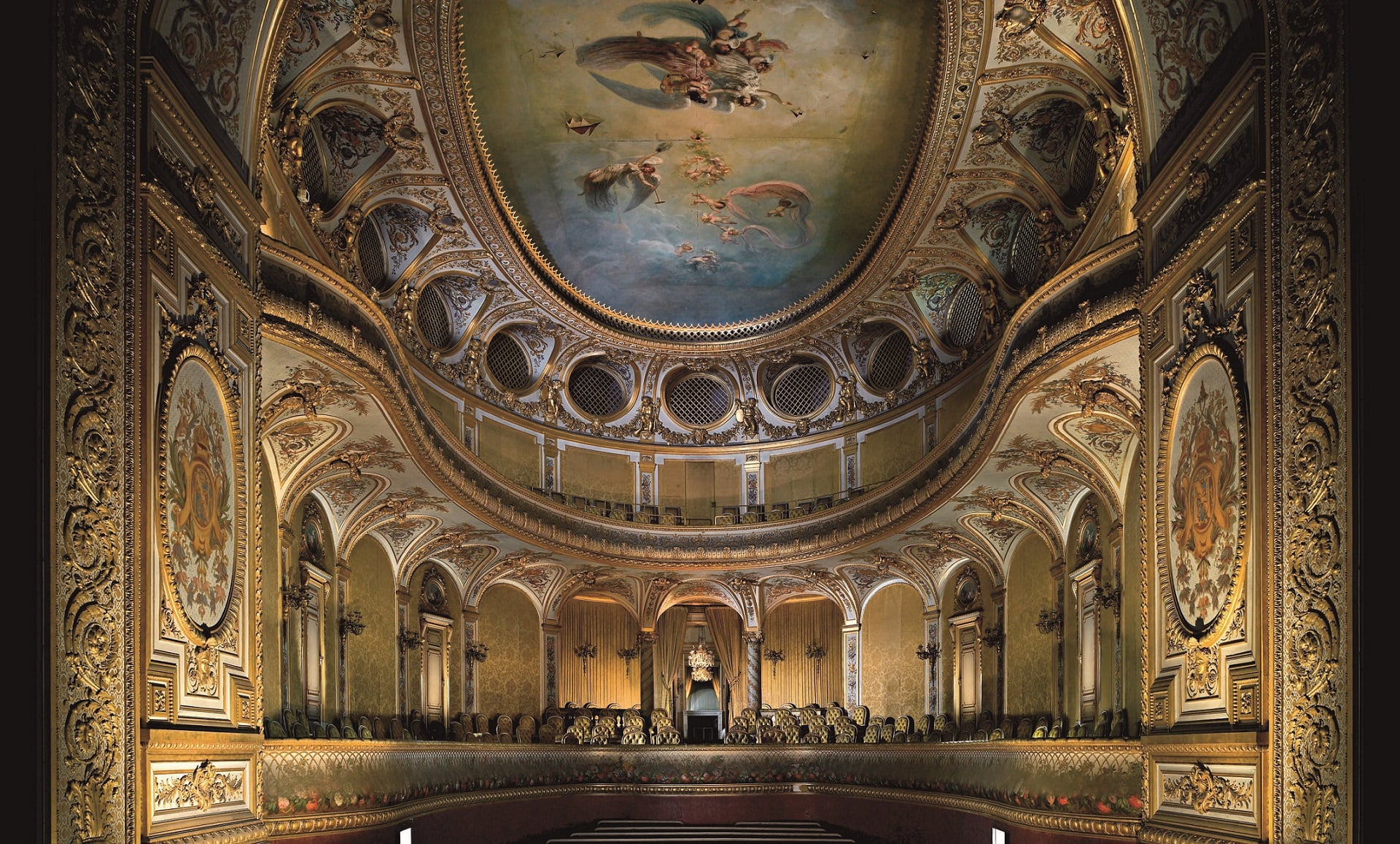 After