Coke Middle East Ad November 2017
Coke Released a New Ad and People Aren't Sure How They Feel About It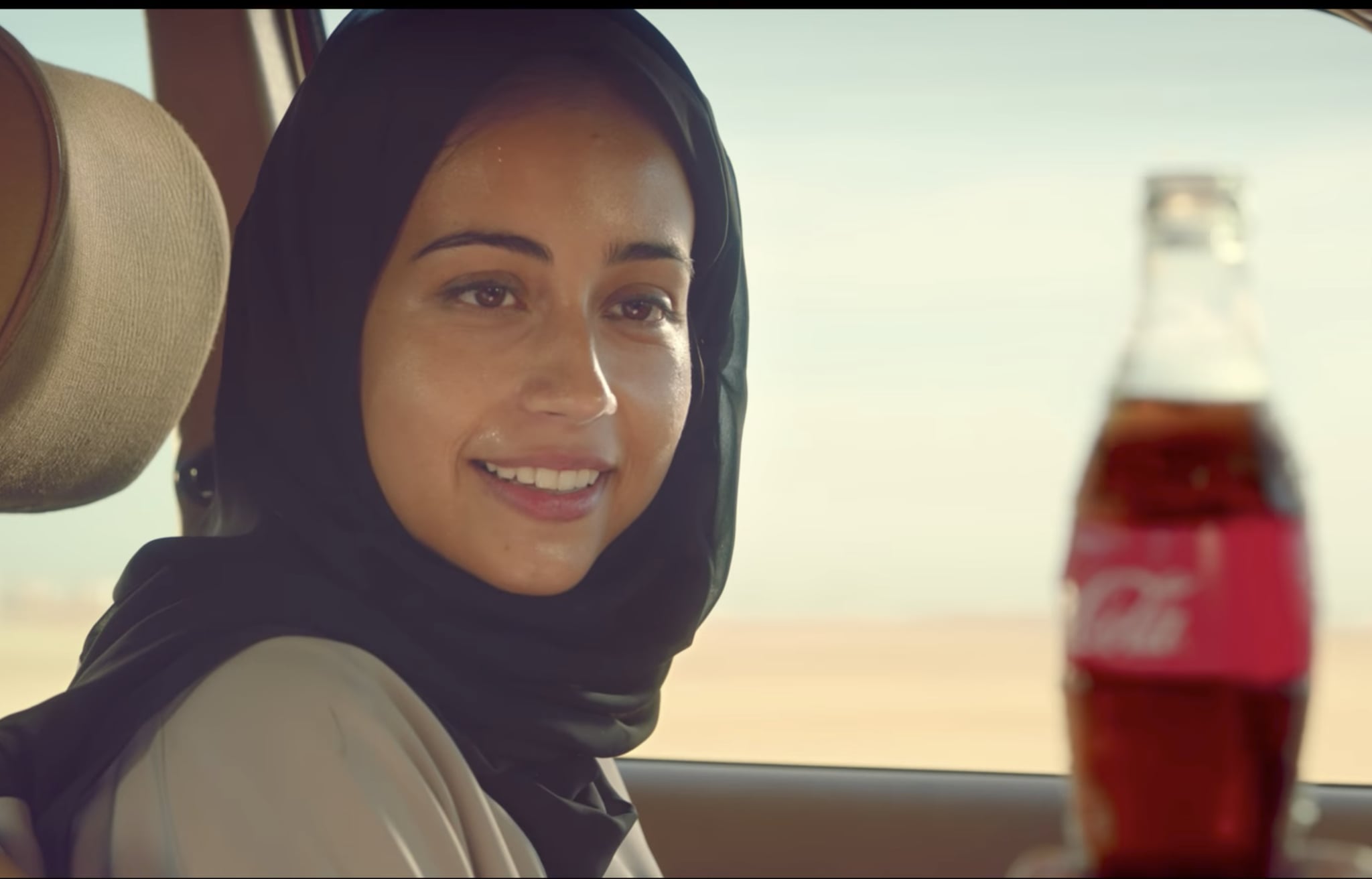 A new ad released by Coca Cola Middle East features a Saudi woman driving, and not everyone is happy about the company's decision to cash in on the country's historic moment.
Though the ad is intended to celebrate Saudi Arabia's recent ruling that will allow women to drive in the Kingdom for the first time, not everyone is seeing it that way. "The ad, which debuted on November 2, celebrates the Kingdom of Saudi Arabia's decision to lift its longstanding prohibition on women drivers, focusing on a heart-warming scene of a father teaching his daughter to drive," a spokesperson from Coke Middle East said.
When the ad begins, a father and a daughter are seen switching seats, with the daughter getting into the driver's seat and taking the keys.
Her driving lesson starts off shakily-- she keeps breaking, until her father puts an open bottle of Coke on the dashboard.
After she takes a sip of the soda, her driving becomes more steady.
The ad was released with the hashtag #ChangeHasATaste.
Earlier this year, Pepsi also commercialized a social movement in an ad featuring Kendall Jenner which was later pulled. The clip featured the model marching in a Black Lives Matter protest, and handing a can of Pepsi to police, ending the standoff. Comparisons are being made between the two videos.
If you listen closely, you can hear Kylie Jenner breathing a huge sigh of relief.
"Phew, at last, people will stop talking about my video.."

— Stein Bagger (@stein_bagger) November 4, 2017
When HuffPost contacted Coke about the ad, the company defended the the commercial, calling it a means to empower women.
"Coca-Cola is continuing its legacy of celebrating positive social and cultural change in its advertising campaigns by releasing a topical and timely ad in the Middle East," Omar Bennis, public affairs director at Coca-Cola Middle East, told HuffPost in an emailed statement.
"The campaign touches on the brand's values surrounding diversity and inclusion and aligns with Coca-Cola's commitment to enable the economic empowerment of women."
Though there's always going to be backlash, people have generally liked the ad.
Love this Ad! A Saudi teaching his daughter to drive. Well done @CocaCola https://t.co/uKWOyLW3Uv

— Faten Al Haddad فاتن الحداد (@fatenhaddad) November 5, 2017
❤️ This! Celebrating #SaudiArabia #Women #Driving! #Changehasataste
So well done @CocaCola!https://t.co/QVmQite29y pic.twitter.com/MMet5m5V3N

— Chery Gegelman (@GianaConsulting) November 5, 2017
Coke isn't the only company celebrating: when the royal decree allowing women to drive was issued, car companies across the region released ads welcoming new female drivers.
As the ruling doesn't go into effect until June, 2018, there's sure to be more to come!