Contest for Artwork on the Burj Khalifa
Here's How You Could See Your Design on the Burj Khalifa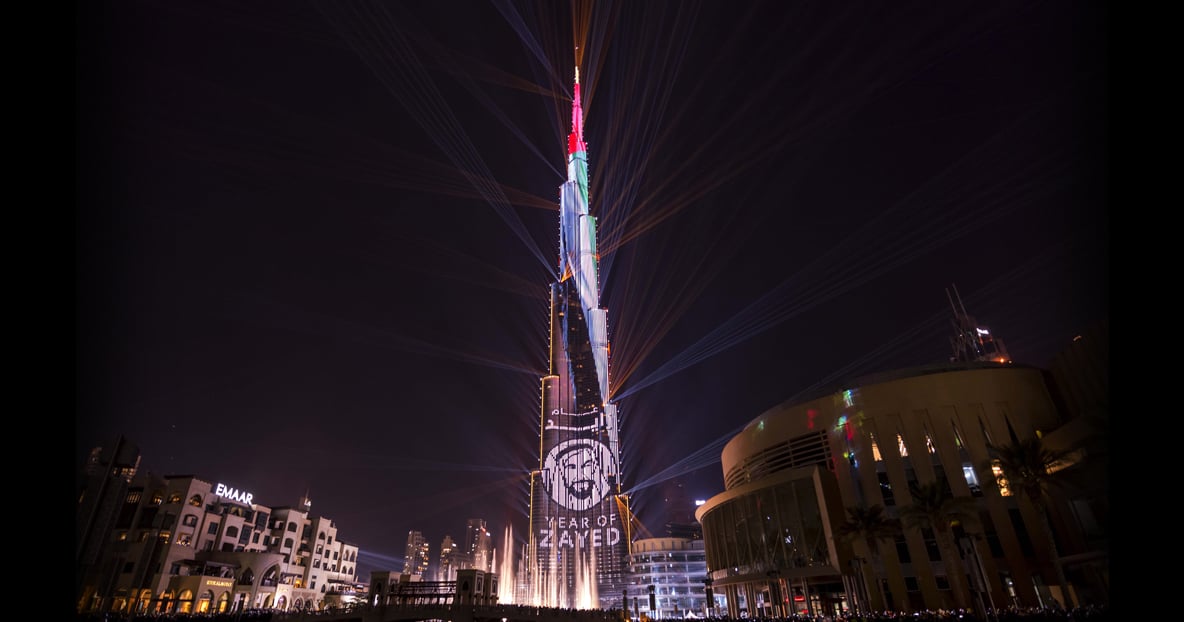 Calling all artists!
Whether you're a seasoned pro or just doodle or design for a hobby, submissions for a cool contest are now open-- but only through February 28.
Dubai-based company Emaar has announced an open call for people to submit works that could be transformed into an LED projection on the Burj Khalifa.
10 winning designs will be shown on the world's tallest building, displayed across 109,252.
While seeing your design on the Burj Khalifa is cool in itself, winners also get to be a part of the world's largest lightshow on a single structure. (Dubai's display beat out Hong Kong's previous world record).
The contest was announced in a nine-photo post on the Burj Khalifa's official Instagram page.
"We invite all emerging designers, light and 3D mapping artists to participate in Burj Khalifa's LED Facade OPEN CALL. Submissions are to be sent to ArtandDesign@BurjKhalifa.ae and the deadline is on the 28th of February. Visit http://bit.ly/2FCKzYy to find everything you need to know & be selected to have your work displayed on the record-breaking LED facade," the post read.
Groups and individuals both in the UAE and internationally are encouraged to apply.
Though it hasn't been revealed when the winning works will go on display, the Light Up 2018 show is set to run through March 31.
See further submission guidelines below, and apply right here.
The submitted proposal should meet technical guidelines for content creation and displaying artwork on the facade, this includes:
A maximum of 5 minutes video content in MOV format
The content should be created for a minimal viewing distance of 100m (larger video details or animation are recommended)
Use the manual attached as template guide for content creation.
Do not consider individual pixels or lines and do not render as pixelated.
Click here to download full content creation manual and overlay template.
Image Source: Burj Khalifa