Could Costa's Ramadan Cups Rival Starbucks' Christmas Cups?
Forget Starbucks Christmas Cups, It's All About Costa's Ramadan Cups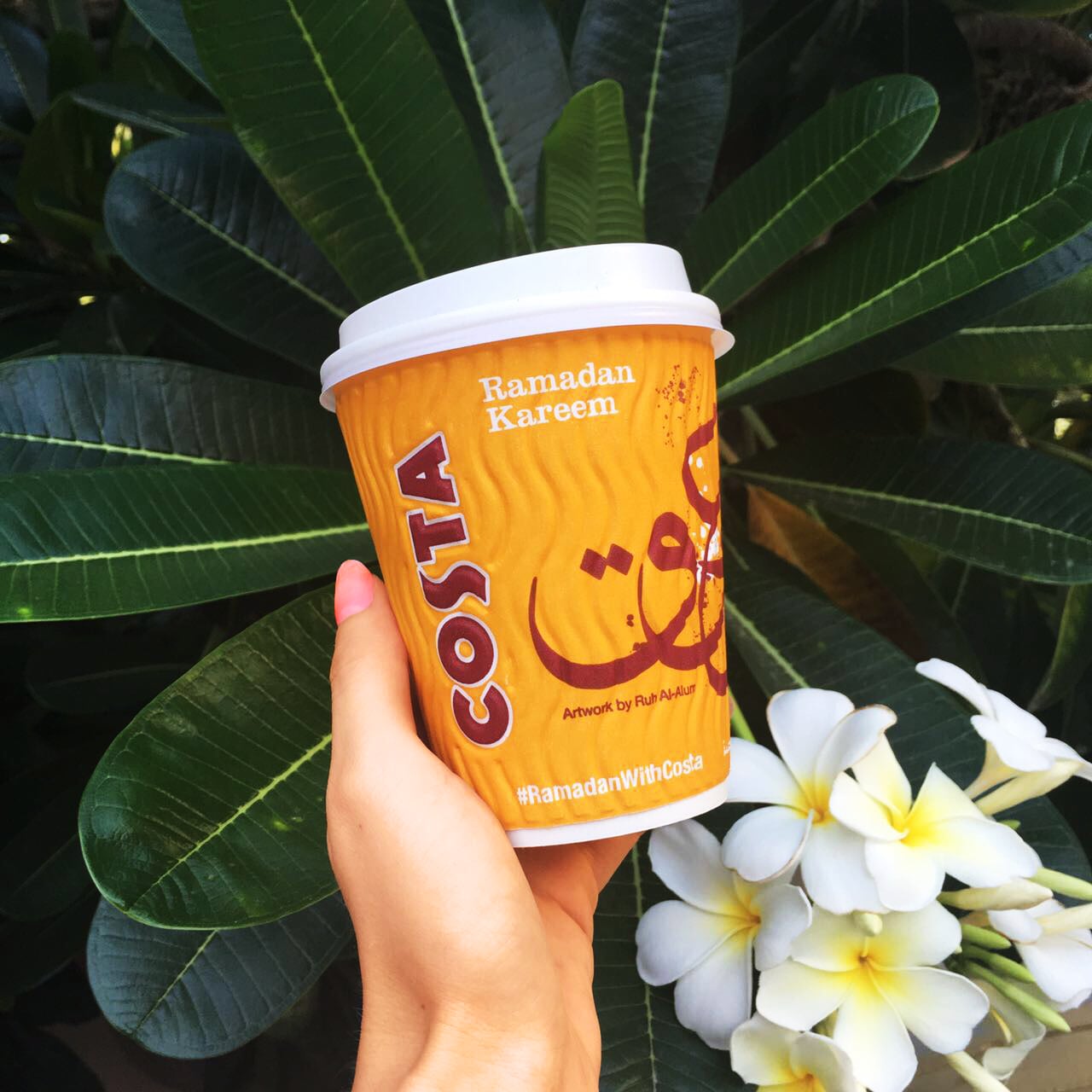 Each year, the world looks forward to seeing the designs on Starbucks' festive cups. But could Costa's Ramadan cups become a rival to the coffee shop brand? London-based, Ruh Al Alam, who studied Graphic Design at the prestigious Central St. Martin's, University of the Arts London, has come up with these bright yellow cups for the Holy Month.
He learned Arabic calligraphy in Egypt and now it can be seen on the next hot beverage you buy.
"I am inspired by the way Arabic forms are elegant and dynamic and how they communicate to everyone, regardless of the fact they can read it or not," he says.
It comes as part of the brand's decision to support the Minister of State for Happiness' Year of Giving, and even customers buying Frostinos, espressos, lattes, and chocolate bars are doing their part to benefit Emirates Red Crescent charity.
"We're immensely proud to be supporting the Happiness is Giving campaign and know the goodwill and generosity of our customers will shine through to provide for those less fortunate," Shemaine Jones, Head of Marketing at Costa Coffee UAE, says. "We will continue to support the Year of Giving however we can and encourage our customers to reflect on their own lives and show support to the community throughout the holy month and the year ahead."
Watch out Starbucks!
Image Source: Costa