Country Singer Cam on Marriage to Adam Weaver
Country Star Cam Shared the Secret to Having a Long-Distance Marriage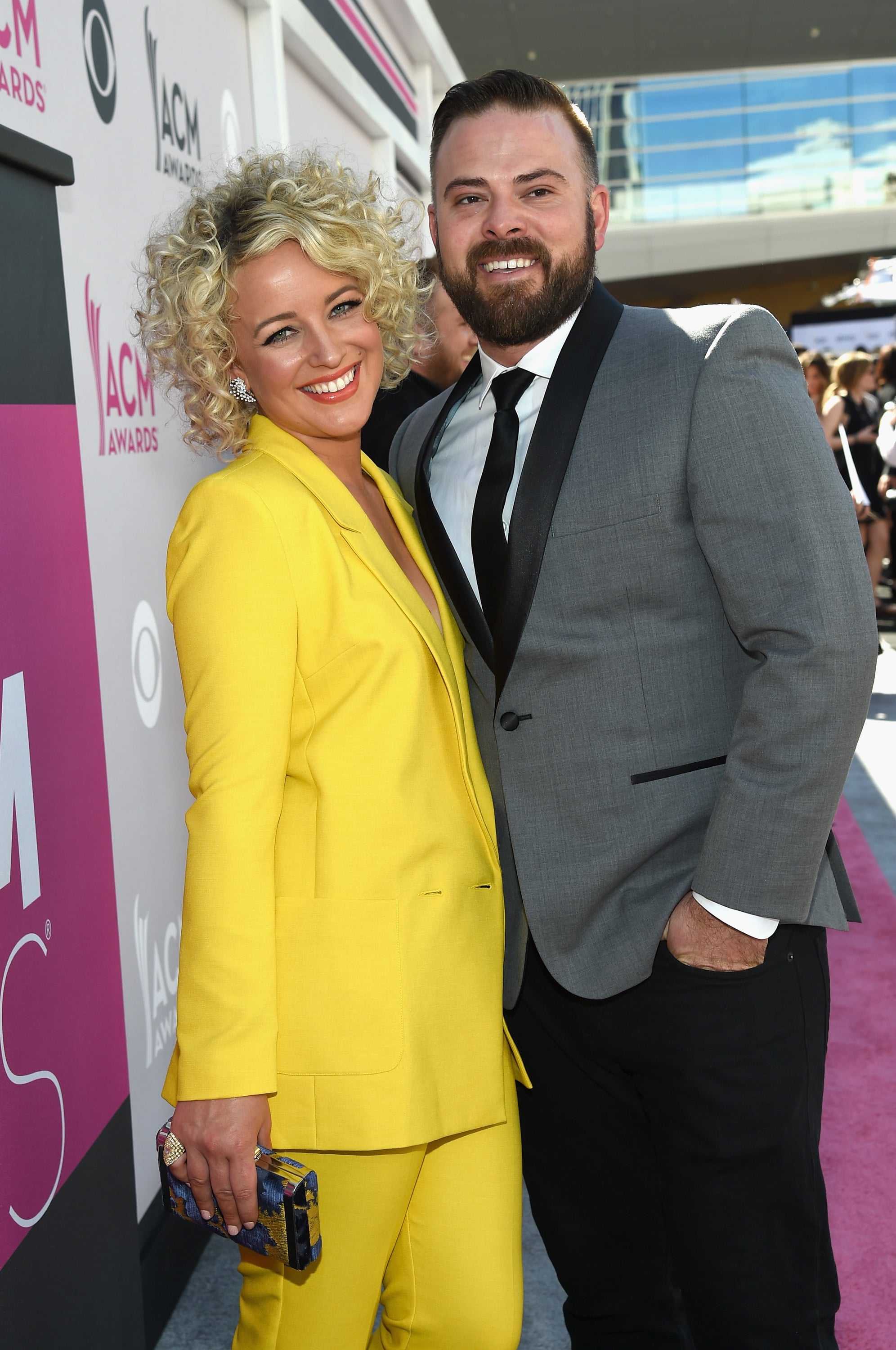 If you've ever been in a long-distance relationship, you know it's the worst. Not knowing when you'll see your significant other next, no physical touch for weeks or months at a time, tearful airport goodbyes. It seriously sucks. It's no different for those in the entertainment industry, who often also have to spend a fair amount of time away from families, spouses, and significant others on lonely tour buses.
Country singer-songwriter Cam feels your pain. I spoke with the bubbly, Grammy-nominated 32-year-old at this year's Stagecoach Music Festival about her recent marriage to commercial real estate agent Adam Weaver, and she got real about how she deals with being apart from her husband while they're still in the newlywed phase.
Having a firm foundation for the relationship is key, which Cam attributes to being friends for a few years before getting married. "He is my best pal," she told us, adding, "I think it takes a really self-assured man nowadays to be with a woman that is working really hard, traveling a lot, and very driven. It should be a normal thing, but that's what you should be looking for. Don't settle — you need all of that."
But even for the most devoted of couples, being apart from your spouse for stretches at a time can still take its toll on your relationship, so what can you do to make sure your bond stays strong? Cam shared this simple long-distance strategy:
"We have a time limit. You find out how long you can go before the fights start getting really bad, and you keep it a little shorter than that."
Beyond that, she says that there has to be a lot of communicating about when you'll be available, when you won't be available, and a lot of trust. Oh yeah, and "a lot of FaceTime." If you keep these tips in mind, the payoff can be an even stronger relationship than you started out with. "I think if you can find someone to deal with what that means to be long distance they're definitely a keeper because you work through a lot of things that couples usually don't have to work through so early on," she says. "You really value time together a lot, and you're excited to see each other."
Pretty good advice, don't you think?