Couple Marry on Cathay Dragon Shanghai – Hong Kong Flight
1 Travel-Obsessed Couple Took Their Relationship To New Heights With This Quirky Wedding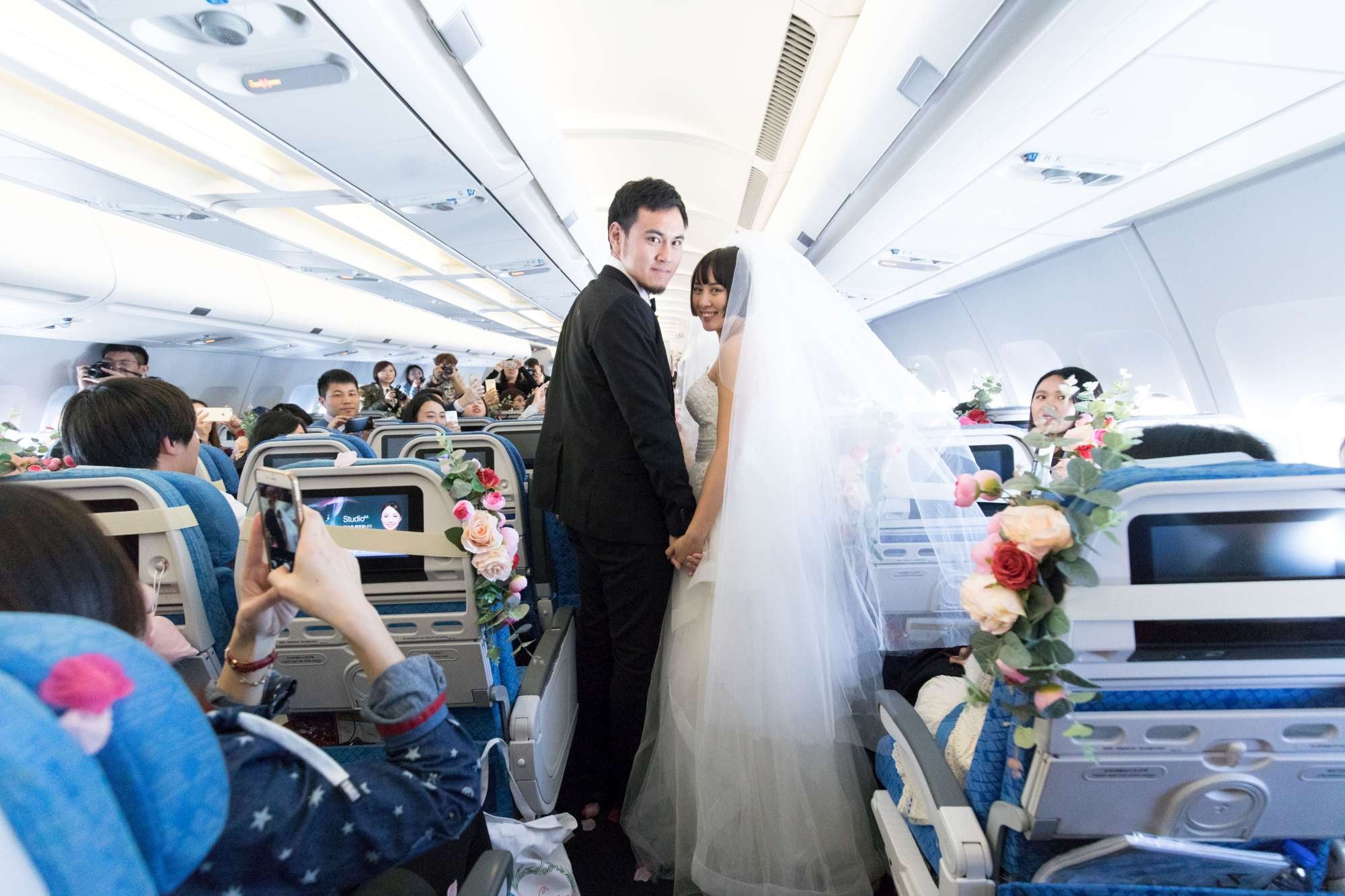 We've heard of taking things to the next level but one couple took the expression quite literally when they decided to get married 35,000 feet in the air.
Decked out in full-on wedding attire the pair said "I do" on board Cathay Dragon's flight KA877 from Shanghai to Hong Kong after winning an online travel competition. The loved-up duo's ceremony may not be conventional but it wasn't as strange as you think as they declared their love for each other in front of friends and family instead of complete strangers.
In fact the couple are well-known travel bloggers in China so invited fans and media to watch them exchange vows too. Ha Xian Sheng ("Mr Ha") and Zhen Mei Qu (Ms Zhen") competed against two other travel blogger couples by creating creative social media posts. A clay pot rice dish and afternoon tea was served to all 160 passengers on board.
"We met each other through our love for travel – and travel will continue to be an important part of our lives together," they said in a statement. "To have an inflight wedding specially tailored to our needs – to have our families onboard for this occasion – is not only meaningful; it is something we will never forget. Cathay Dragon has won many awards for its service and hospitality – but we never imagined they could do so much. It really is a dream come true."
Congrats to the happy couple!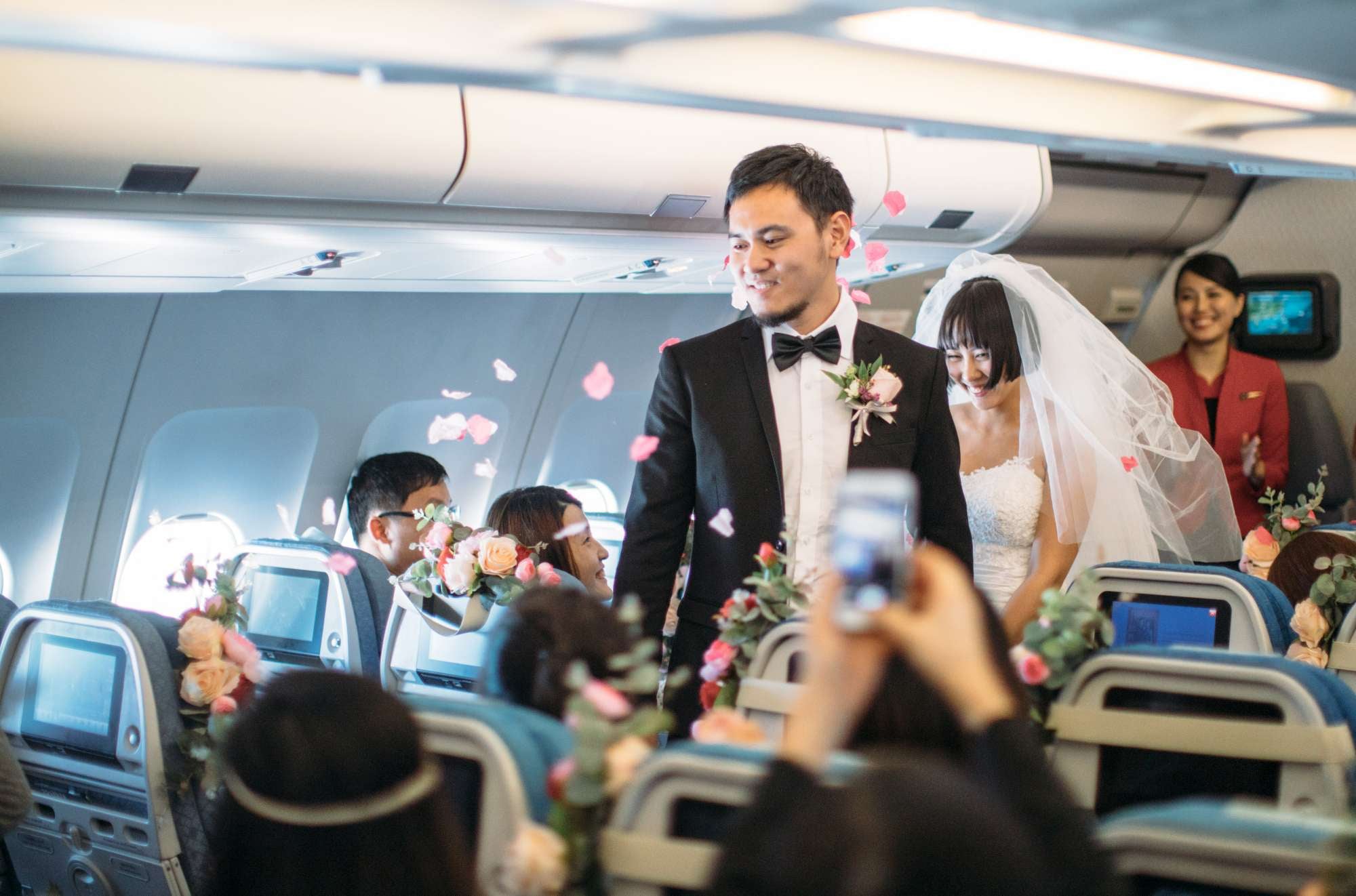 Image Source: Cathay Dragon