Crazy Requests Dubai Housekeepers Receive
You Won't Know Whether to Laugh or Cry When You See the Crazy Requests Dubai Housekeepers Receive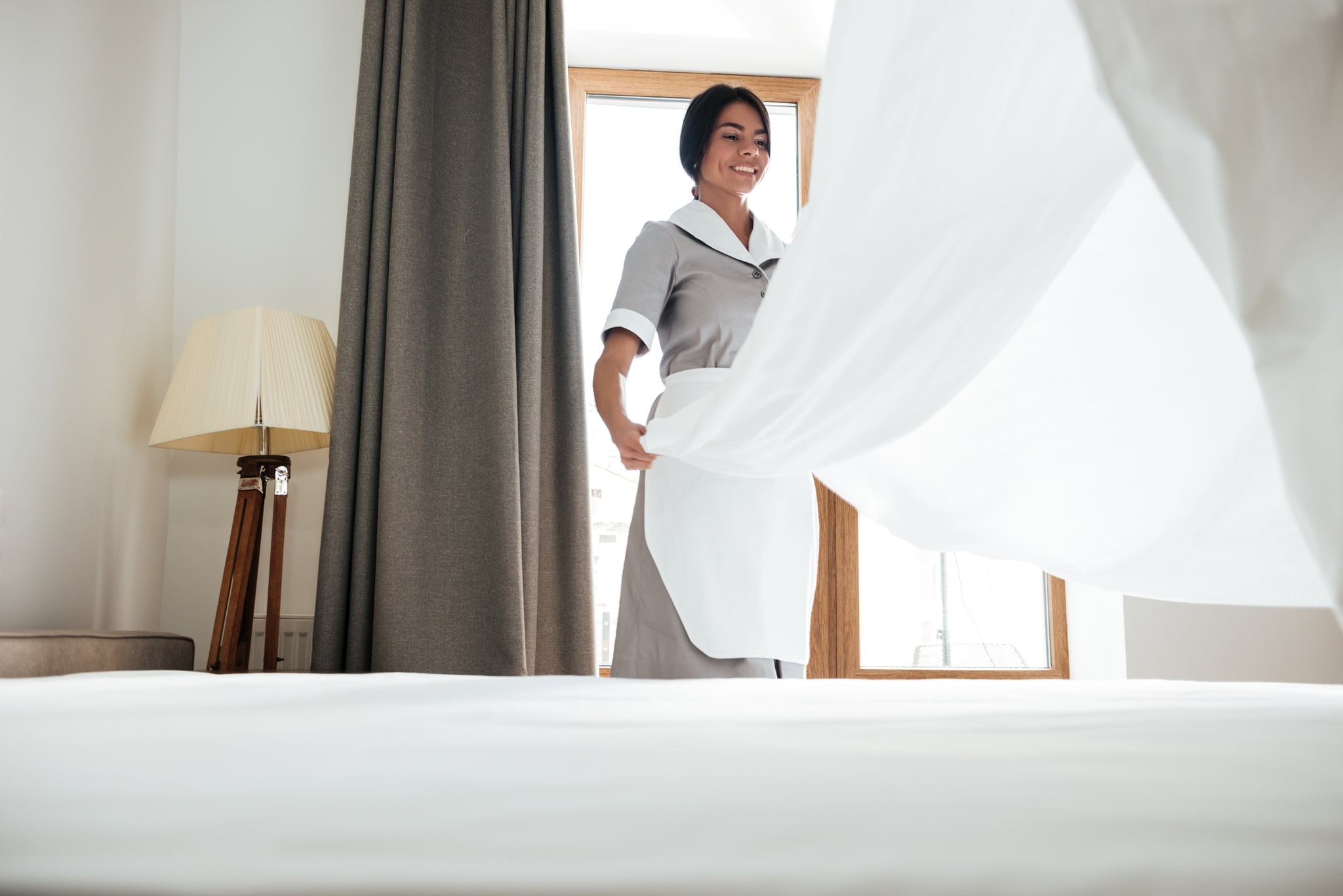 If you've ever stayed in a Dubai hotel you'll know just how hard housekeeping staff works to ensure guests are well taken care of. But these confessions from people working in hotels in the emirate will make your jaw drop.
Aside from some revealing they had been asked to make "velvet loafers shine" and make sure balconies stayed clean during a sandstorm, one entry in particular stands out among the rest.
"I was inspecting our rooms when I heard an unusual sound – a lady crying loudly, seeking help," one housekeeper completing a survey revealed. "I called a female colleague, and together we entered the room and found that the guest was about to give birth. I called for more assistance – from duty managers to security – and she eventually had a baby girl there in the room.
"She was taken to hospital and we immediately shampooed the carpet, changed the entire bed linens, and had the room perfect again in no time."
We bet that was an interesting day at work. And there's plenty more where that came from…
"One guest wanted to have the entire floor covered with linen, including the bathroom, due to being allergic to walking on floor," a survey responder shared. "Since the bathroom is a bit of sensitive area we covered the floor with bath rugs and anti-slip mats. The entire room was carpeted to ensure the guest had a good stay."
Other surprising entries included hotel staff spending hours finding AED10,000 someone had forgotten under the bed, polishing priceless jewelry, being under the pressure of scrubbing a AED100,000 handbag clean and getting rid of stains on guests' luggage.
The stories come in the lead-up to The Hotel Show Dubai which will host the first ever The Middle East Housekeepers League of Champions. Two teams of housekeepers will compete in a contest in which they have to transform a ransacked hotel room so it looks well made up again.
The exhibition takes place September 18-20 at the Dubai World Trade Centre (DWTC). For more information visit www.thehotelshow.com.
Image Source: The Hotel Show Dubai