DAALI Art for Syria
See Why This Artist is Creating Shocking Images of Iconic Skylines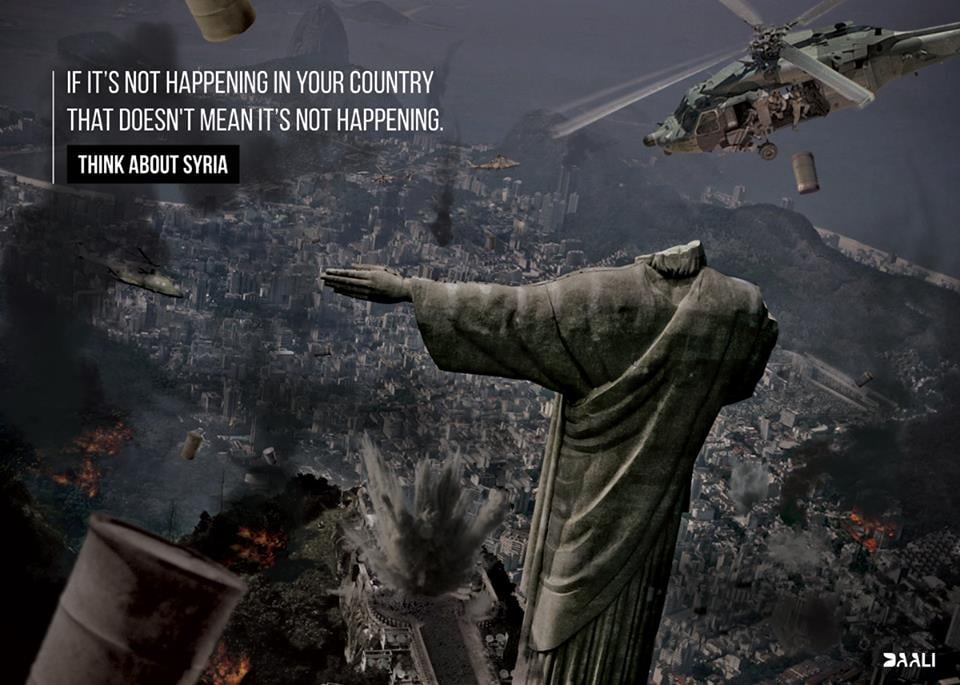 While the hashtags #AleppoIsBurning and #MakeFacebookRed are working to bring attention to the ongoing war in Syria, one artist is using his work to urge people to "Think About Syria" in a different way.
Known only by the name DAALI, this self-proclaimed "anonymous anti-war artist" creates images that remind us that if "it's not happening in your country, that doesn't mean it's not happening."
As the artist writes on his website, "I live somewhere on this planet, I don't belong to a certain nationality because I don't believe in geographical borders."
In his most recent series, DAALI recreates iconic skylines from around the world and depicts them as burning, or under attack. The text "if it's not happening in your country, it doesn't mean that it isn't happening" is printed on each photo.
DAALI's newest work certainly is eye-opening, and prompts us to consider the war in Syria in a new way. Check out DAALI's visually stunning creations below.
New York
London
Paris
Dubai
Moscow
Image Source: Daali.co