Dates to Go on Before Getting Married
10 Types of Dates Every Couple Should Go On Before Getting Married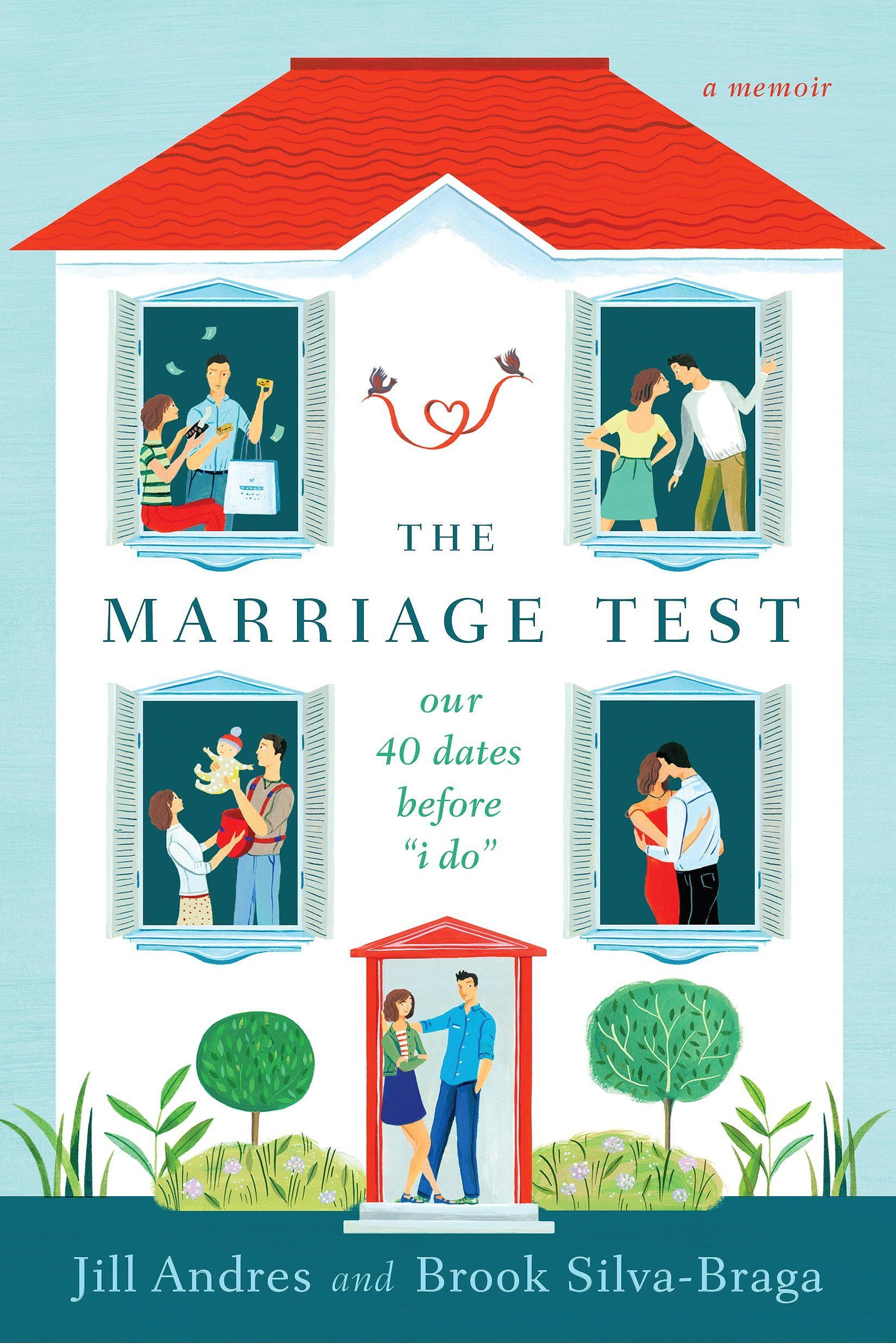 No doubt about it — marriage is scary, especially with a 50 percent divorce rate in the United States. Based on those odds, "'til death do us part" is a serious gamble. Which is exactly why authors Jill Andres and Brook Silva-Braga wanted to get it just right before making the big leap.
"Picking a partner is the most important decision any of us will ever make, but how are we supposed to make it?" asks Brook Silva-Braga in The Marriage Test: Our 40 Dates Before "I Do" (out today). "Being in love is obviously a good start, but the things that ultimately wreck marriages — money and monogamy, career and kids — are hard to practice for until you're actually hitched. What if she spends too much? What if I'm a bad dad? You can be together for years without ever truly auditioning each other for the Big Job."
According to Brook, the two came up with the idea one Summer evening after work. Jill suggested an obstacle course of challenges to see if they'd be "good" at marriage.
"Most of the dates fell into a handful of thematic buckets, so we started to regroup them and soon found ourselves with ten categories, a kind of Daters' Decathlon," Brook writes. "And then we gave our marriage test the ultimate stakes. If it went well, we'd spend our lives together. If not, we were done for good."
Below are 10 date ideas based on the ones Jill and Brook went on (they defined "dates" liberally). If you're contemplating nuptials, try 'em out with your partner before making a decision. As Jill and Brook demonstrate in their book, these dates are a great indicator of your life-long compatibility.
Trust: Swap phones for the day.
Money: Go through each other's financial statements and bank accounts.
Kids: Borrow a baby for the day.
Sex: Have different types of sex every day for a week (no repeats).
In-Laws: Write an email to someone in the other's family every day for two weeks.
Communication: Go to couples counseling.
Quality Time: Unplug for an entire work week. No phones, TVs, computers, ereaders, etc.
Partnership: Quiz each other on a topic that's important to you.
Marriage Prep: Go house hunting.
The Long Haul: Face your fears together by doing something that scares you.
Check out The Marriage Test: Our 40 Dates Before "I Do" for even more date ideas and to find out how it worked out for the authors!