David Beckham Unicef Video
David Beckham Uses Tattoos to Deliver a Powerful Message
Former football star David Beckham is famous for his skills on the field, but the Unicef goodwill ambassador is also well-known for his ink.
Covered in meaningful tattoos--such as his children's names--Beckham often takes to social media to display his body art. Now, though, the father of four is using his tattoos for a cause.
In partnership with Unicef, Beckham has created a 1-minute long video to bring awareness to violence against children. "David Beckham chose the marks on his skin, but millions of children bear marks that they haven't chosen. Violence against children is wrong. It's on all of us to end it," the video's description reads.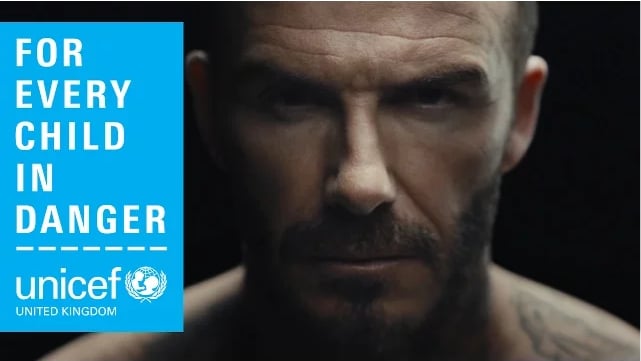 Speaking about his impetus for doing the video, Beckham emphasized that he is committed to doing "everything I can to make the world a safer place for children and to speak out on issues that are having a devastating impact on children's lives. One of those issues is violence. Every five minutes, somewhere in the world, a child dies from violence.
"Millions more are in danger of physical, emotional and sexual abuse that could destroy their childhoods forever," he continued."No child should have to endure this. Yet in all corners of the world, in their homes, schools and on their streets, children are suffering similar violence."
Watch the moving video below.