Deira Mall UAE
When Deira Mall Opens, it's Set to Be the Biggest in the Middle East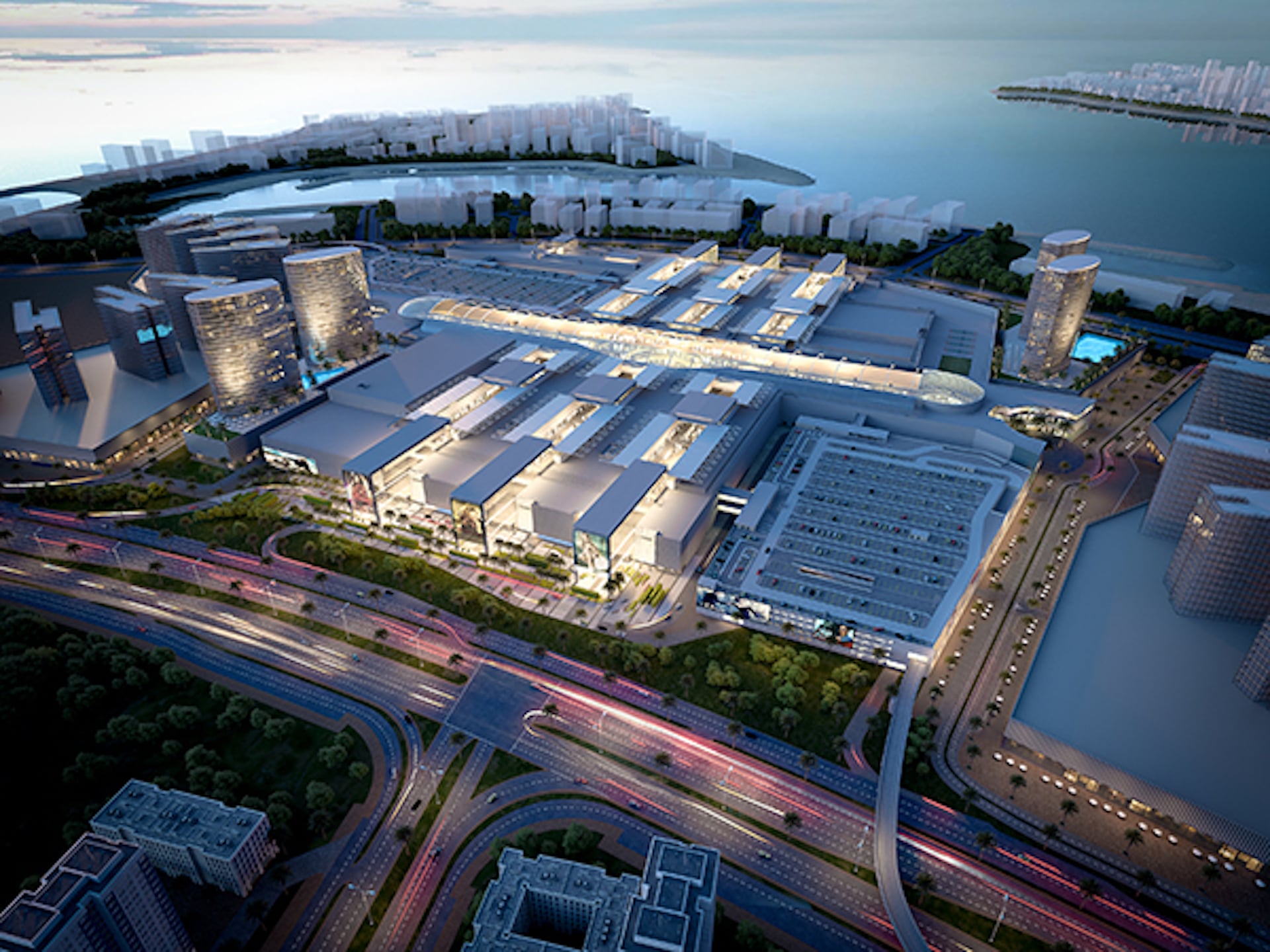 Dubai Mall may currently be the world's largest shopping mall...but not for long.
The downtown shopping giant has long held it's place at the top, but with new malls creeping up all over the world, The Dubai Mall's time to shine is soon coming to an end.
The new largest mall is still in Dubai, so at least the city can still claim that accolade, but this new structure is way more than just a mall.
The AED6.1 billion shopping, dining, and entertainment destination on the Deira Islands Project will be the largest in the Middle East, once it's complete.
Construction on Deira Mall will begin soon and is set to be complete in 2021. It is being built by property developer Nakheel, and once it's finished, more than 1,000 shops, restaurants, and entertainment facilities will fill 4.5 million square feet. There's also a 3.8 million square foot multi-story car park that houses 8,400 parking bays.
The main point of focus is something that not even The Dubai Mall can compete with: a retractable glass roof that allows for natural light, as well as open-air shopping during the cooler months.
Though the mall is the main draw to Deira Islands, it will be flanked by 50 residential and hotel towers, which the developers estimate could ultimate house 250,000 people.
Deira Island will be the ultimate shopper's paradise, as the mall isn't the only place to shop on the massive struction. With 5,300 stores and 100 cafes and restaurants, the Deira Islands Night Souk will be the largest night market in the world, once it's complete in late 2018.
We can't wait for this new shopping and lifestyle destination!