The Difference Between Ayyala & Harbiya Emirati Dances
Do You Know the Difference Between the UAE's National Dances?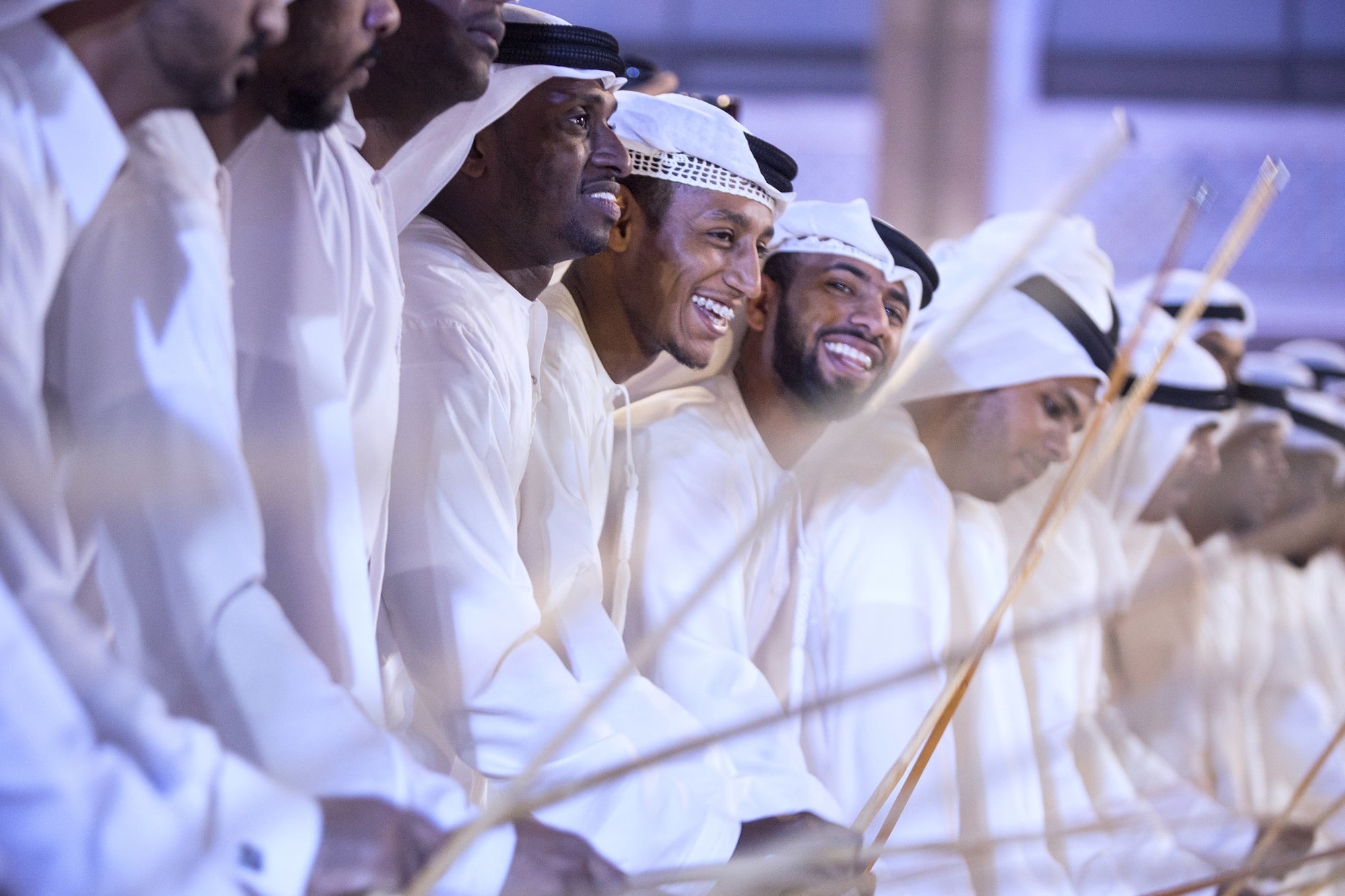 With the United Arab Emirates' National Day coming up in December, there's never been a better time to see how well you know the UAE. The country is famous for its national dances (just ask stars such as Tyrese Gibson and Will Smith, who have dressed in traditional attire to perform it on visits) but chances are you don't know the difference between its two popular routines.
Luckily, as part of the Al in Cultural Programme from the Department of Culture and Tourism in Abu Dhabi, you can watch the performances every Monday at the Al Ain Oasis (the only UNESCO World Heritage site in the country) from 10 a.m. to 1 p.m. all the way until April 2018. Usually performed by men, the Ayyala is a folk dance where groups face each other and take turns to recite poetry while holding swords as they move to the sounds of tambourines and drums. It was listed on UNESCO's Intangible Cultural Heritage list in 2014.
On the other hand, the Harbiya dance does have two lines of men facing one another but instead they recite melodies in a war dance fashion to celebrate victory against an enemy.
So there you have it!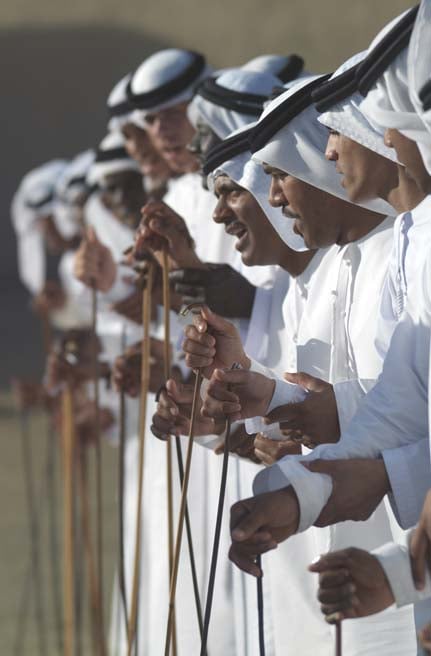 Image Source: Visit Al Ain