Disney's Beauty and the Beast Belle and Gaston
8 Surprising Things About Beauty and the Beast — From the Original Belle and Gaston!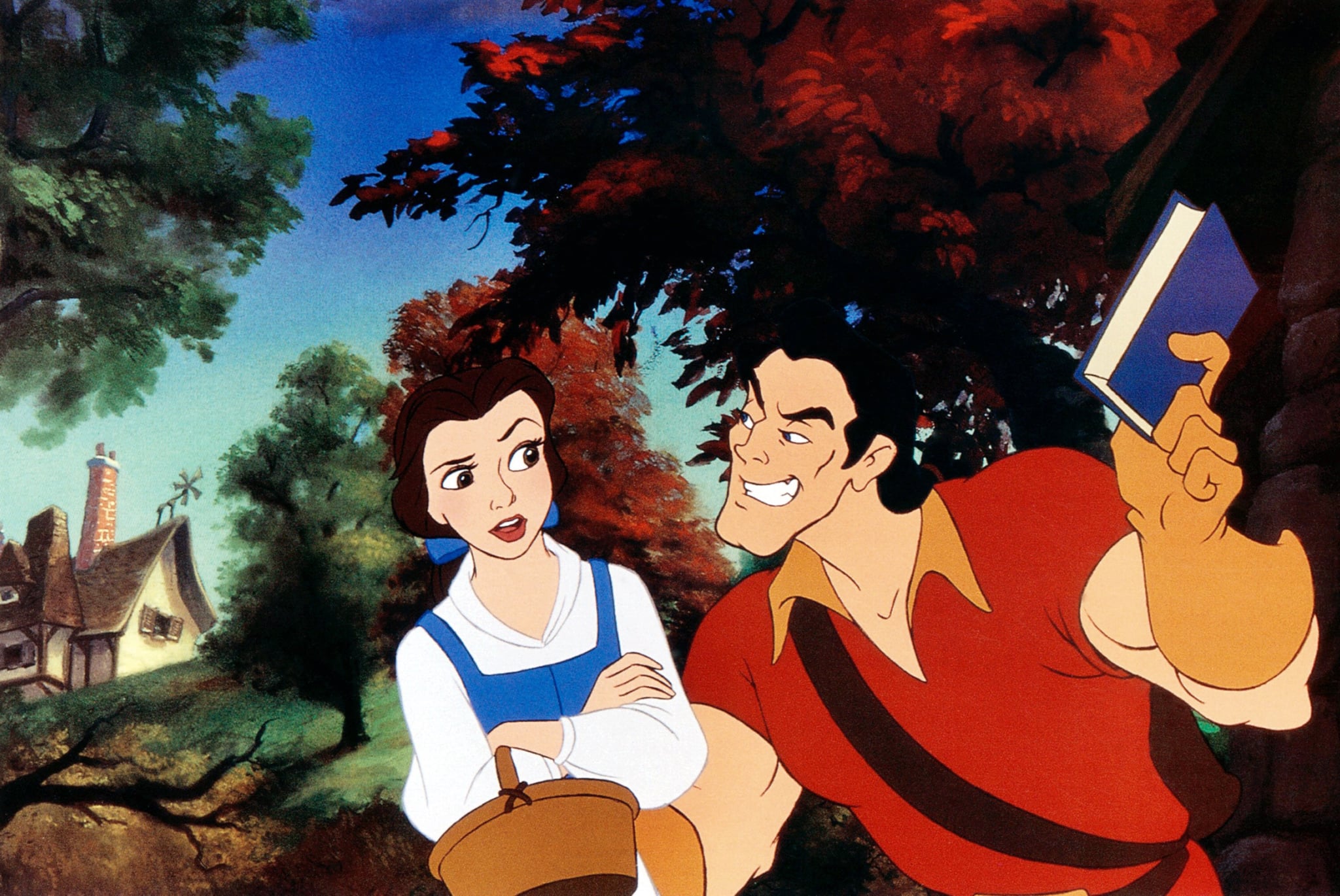 Beauty and the Beast is by far one of our favorite Disney animated classics. While we're ecstatic to see Emma Watson play Belle in the live-action rendition, the original will always have a special place in our hearts.
In honor of the movie's 25th anniversary, the voices behind Belle and Gaston did a Reddit AMA where we learned more about the film and the actors themselves. The multitalented Paige O'Hara, who you'll find to be just like Belle in real life, began on Broadway and her oil paintings can be found in the Disney Fine Art Collectors Editions. Richard White also has roots in Broadway and opera and recently starred in the Broadway remake of Jekyll and Hyde.
From Belle's library collection to Paige's thoughts on Emma Waston as Belle, fans got their questions answered. See some of the most interesting ones below.
What is your favorite line/song that was not used by your character?
How long does it take to voice an entire movie? On average, how many takes did you need for one scene?
How do you feel about the new live-action film?
What sorts of books would Belle have in her library?
How do you guys feel about the theory going around that Belle was suffering from Stockholm syndrome and wasn't actually in love with her kidnapper?
How did you relate to your characters and make them so personable?
If you could choose another Disney movie to have done some voice work on, which movie would both of you choose?
Favorite Disney movie other than Beauty and the Beast?