Dubai and Abu Dhabi Cycling Tours Combine For UAE Tour 2019
The UAE's Cycling Tours Are Combining For 1 Huge Event, and Now We're Really Talking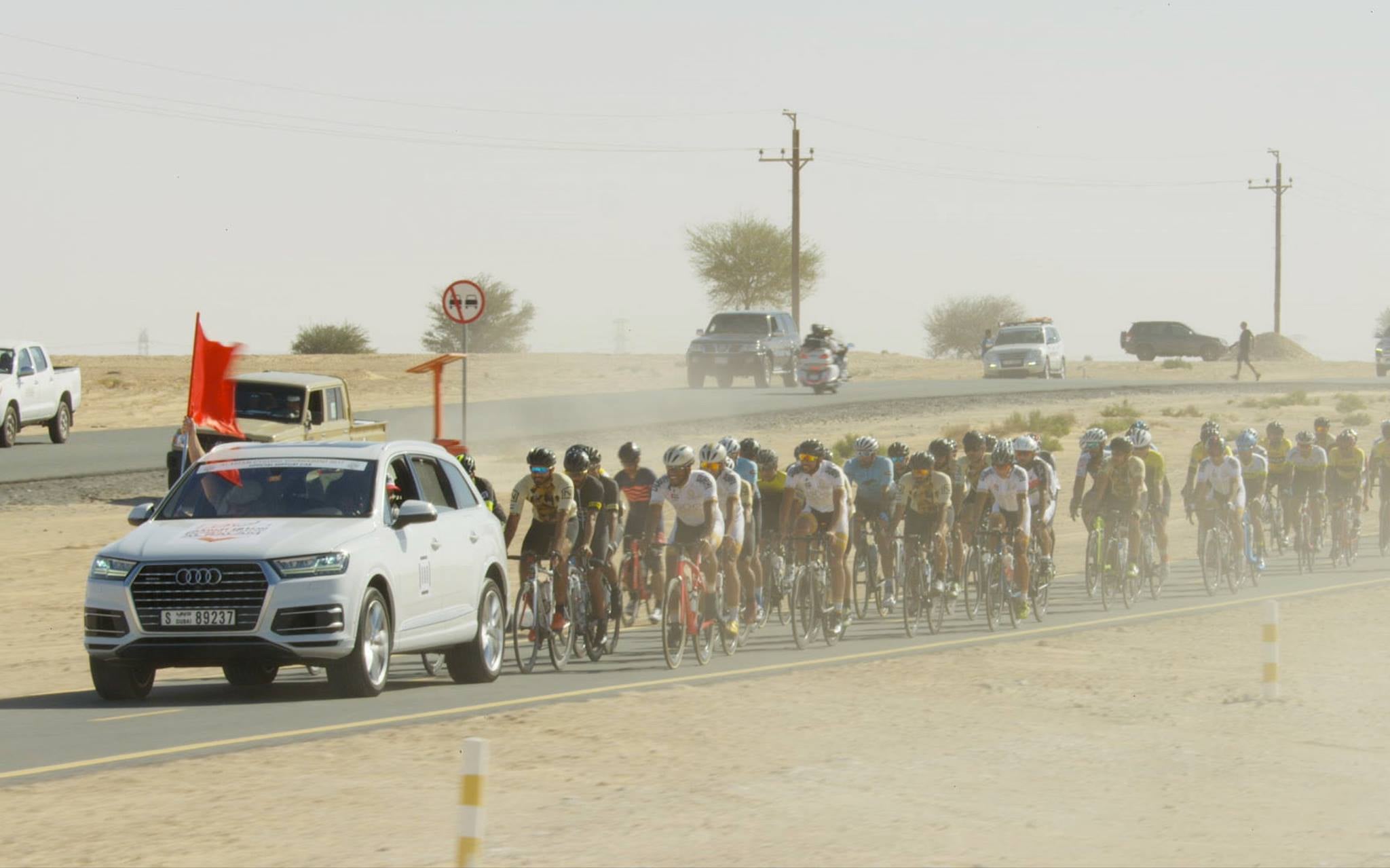 Professional Cycling enthusiasts in the region have a reason to celebrate – the Dubai Tour and Abu Dhabi Tour will finally merge to become the UAE Tour in 2019.
This is good news to tons of cyclists in Dubai – an Emirate known for its cycling culture. In fact, hoping on a bike in Dubai is a very common occurrence, thanks to numerous cycling tracks, clubs, studios and bike shops.
From Al Qudra Cycle Track, and Nad El Sheba Cycle Park, international cycling studios like Flywheel Dubai, and places such as Wolfi's Bike Shop in the Al Quoz neighborhood– cyclists are spoilt for choices.
Professional cyclists have also benefited from this cycling ethos. Both the Dubai Tour, founded in 2014, and the Abu Dhabi Tour, in 2015, have respectively drawn a large number of teams to compete in the seven stages of competition in what is deemed a very professional, competitive race, reported The National.
In fact, the Abu Dhabi Tour was added to the UCI World Tour in 2017 – an elite cycling tour that includes 37 prestigious cycling events, including the Tour de France, and an annual ranking system for riders based on the sum of their performance at all the events. Turkey and Abu Dhabi are the only regional countries in the World Tour – with Abu Dhabi being the only Arab speaking country included in this tour – that's a huge deal.
The bigger deal now is the new tour. As usual, the UAE likes to do things in grand style. By combining the two events and maintaining their UCI status, the UAE Tour is gearing up to be one of the pivotal events on the World Tour.
The new tour will see riders competing in all 7 Emirates, over the course of 7 days – one course per day. Scheduled to take place in February 2019, although the date is yet to be confirmed by the UCI.
We'll be sure to join the masses next year that are cheering from the sidelines in all seven Emirates.