Dubai Airport Busiest Airport in The World
This Middle Eastern Airport Is the Busiest in the World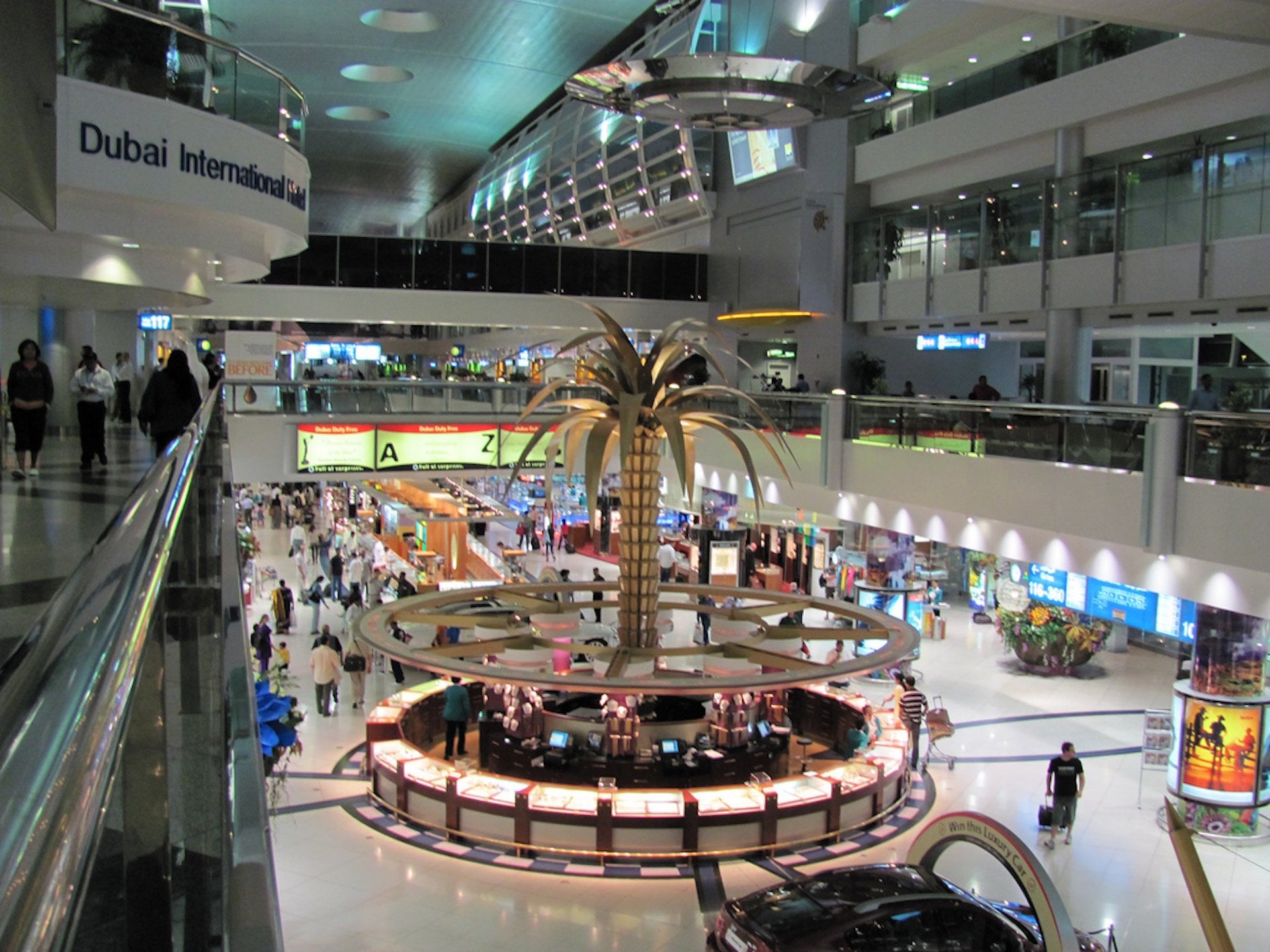 Home to the world's best airline, it's no surprise that service at Dubai International Airport is top of the line. Customs is a breeze, baggage claim rarely takes long, and there's a wide variety of services and amenities for every type of traveler.
The convenience that is DXB is even more impressive considering that the airport welcomes more international travelers annually than any other airport on earth.
That's right: DXB is officially the world's busiest airport. During the first quarter of 2017, the airport had already welcomed 22.5 million passengers; by the end of the second quarter, 43 million travelers had passed through DXB.
We welcomed 43 million passengers in the first half of 2017. Were you one of them? ✈️ https://t.co/TJ6t2L0KsQ pic.twitter.com/KzxKNQK78T

— DXB (@DXB) July 26, 2017
The UAE's airports and airlines have been racking up the accolades: in addition to Emirates being named the best airline in the world, both Dubai International Airport and Abu Dhabi International Airport were named among the top ten airports in the world by Travel & Leisure.
Traffic at DXB is only expected to grow over the rest of the year, due in large part to the airport adding 11 new routes, attracting more international fliers than ever before.
The best airline, the busiest airport, and one of the best in the world? What more could a traveler want!