Dubai's Best World Records
This One Photo Sums Up All of Dubai's Major World Records And You're Gonna Want to Share it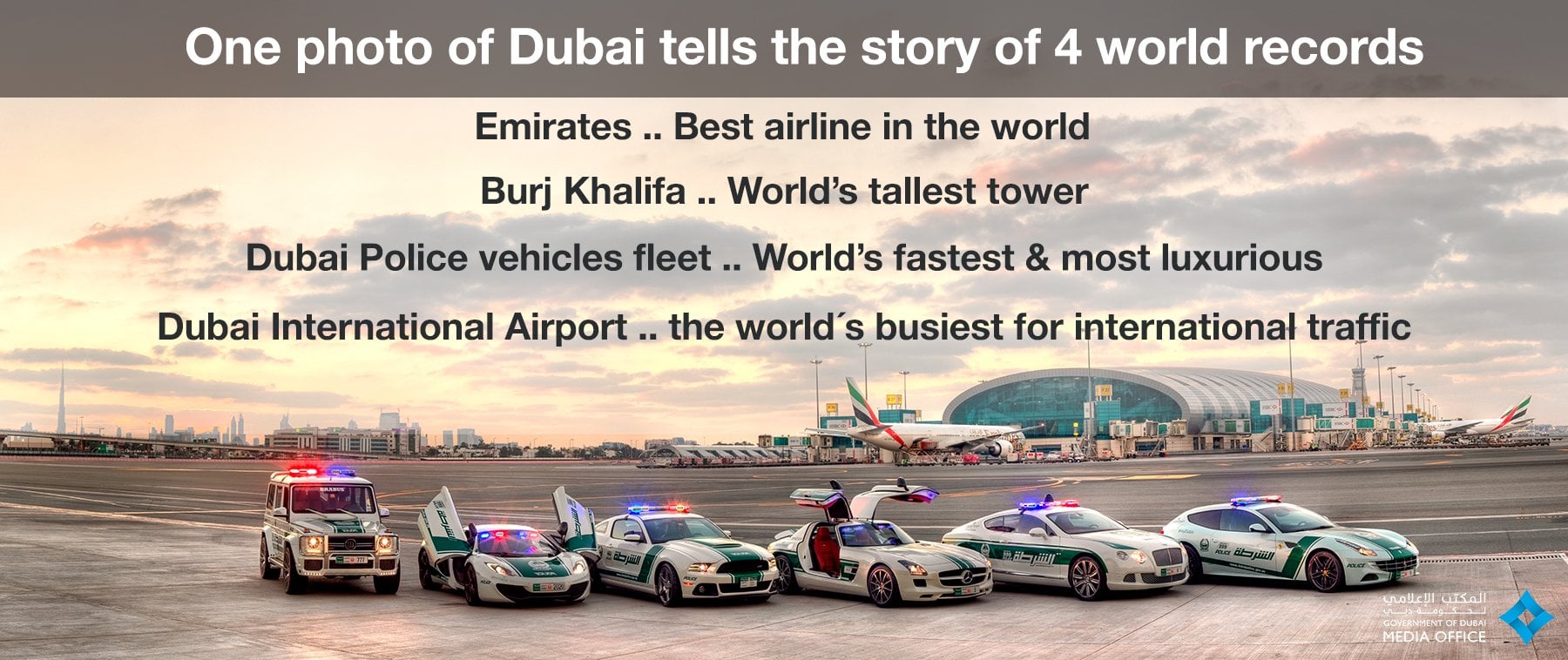 Dubai is home to a number of world records, but the major ones are pretty obvious no matter where you are in the city: the Burj Khalifa is so tall that it's visible from space; you can't get in or out of Dubai without passing through the world's busiest airport or flying on the world's best airline.
Now, a new photo shared by Dubai Media Office shows us how front and center all those big-time accolades are, proving that Dubai is king when it comes to superlatives.
The photo shows Dubai Police's fleet (world's fastest and most luxurious), the Burj Khalifa (world's tallest building), an Emirates plane (best airline in the world), and DXB's terminal 3 (world's busiest for international traffic).
Whether keeping us safe, helping us get around (on land or in the air) or just providing a stunningly beautiful backdrop for the city, this one photo pretty much sums up everything we love about this place.
Image Source: Dubai Media Center